Satisfy Your Travel Bug With This Complete Guide
Hilton Grand Vacations' 12-step cure for wanderlust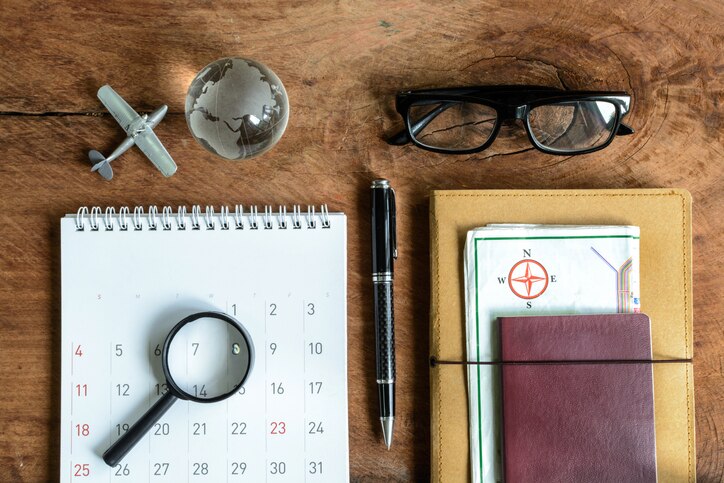 Wan·der·lust [won-der-luhst] (noun)
1. a strong, innate desire to rove or travel about
Here at Hilton Grand Vacations, we understand wanderlust. Moreover, we're the experts in curing it, typically through travel.
Here are 12 Hilton Grand Vacations-approved cures worth trying.
1. Learn a new language.
Speaking the local language will add richness to your next vacation, so brush up on a foreign tongue. There are lots of great online resources to help you master a new language but we invite you to start with us.
2. Join an online travel forum.
Connecting with other travelers can be cathartic. Two places where you can find like-minded people are through Facebook groups and Reddit threads.
3. Cook exotic cuisine.
With food being one of the best ways to understand a different culture, use your time at home to whip up recipes from some of your must-see destinations.
Today's technology makes it possible to visit even the most far-flung corners of the globe from the comforts of home. Jump start your adventures with these virtual tours or travel apps and websites.
Break out old photos from some of your favorite trips of yore to feel better fast. Research shows that reminiscing about positive memories enhances your well-being and helps you get a handle on stress.
6. Start a travel fund.
Expecting a tax refund, stimulus check or another cash infusion? If so, consider putting some of it in a savings account dedicated explicitly toward your next trip. Your future self, who's cleared to travel, will thank you.
7. Get your travel needs in order.
Now is a great time to tackle travel to-dos like renewing your passport, fixing broken luggage (or buying a new suitcase) and researching credit cards that you earn airline miles and more.
Whether it's a novel, a piece of nonfiction or a memoir, take the opportunity to read about places that come alive through a skilled writer's words.
9. Watch a travel documentary or foreign film.
Take a break from your usual lineup to watch a compelling travel-related movie, documentary or TV series (Parts Unknown, anyone?). You'll learn a lot about new places this way.
Bonus: You may even brush up on your foreign language skills.
10. Replicate what you miss.
Take some time to home in on what you're missing from a vacation you can't take. If it's relaxation, give yourself a day to do whatever you want. If it's the thrill of discovering something new, consider taking up a new hobby.
11. Discover something new close to home.
While the options to explore may be limited, the great outdoors always provide adventure. Consider hiking trails, sprawling parks or a walk in an unfamiliar neighborhood.
12. Plan your next trip.
Remember, your next trip is just a change in circumstance away. Plan your next getaway now. It's likely to make you feel better, but don't take it from us. Research reveals that the anticipation of a vacation can make you happier than the actual trip itself.