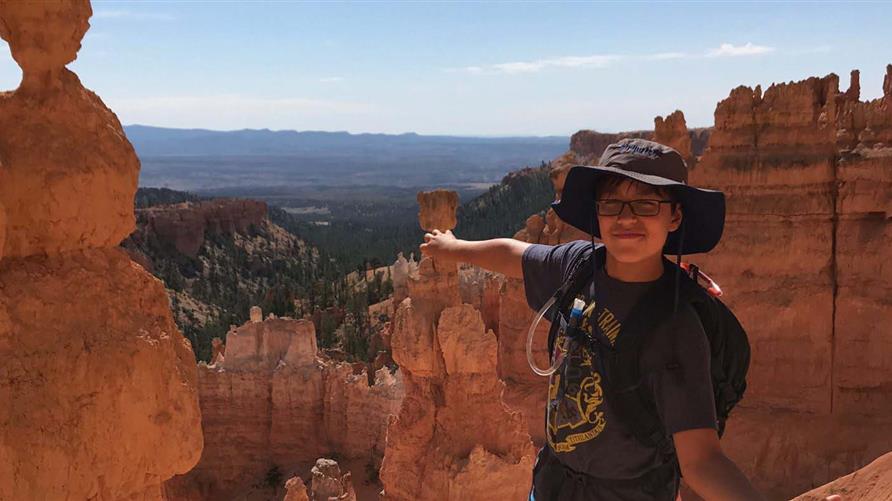 One year ago we started planning an epic road trip across the U.S.A. with kids, our goal was to visit as many national parks in the west as possible.
But what reward we could dangle in front of the kids to spend a month camping with the parents?
The answer came to us one weekend while taking a look at the route, seeing what booking windows were open and what time frame we could make it all happen.
If you draw a line from Utah to Montana (our goal parks were all along this corridor), we saw that we could to fly to Las Vegas, and then fly home from Salt Lake City.
We could start the trip at our Hilton Grand Vacations property in Las Vegas – Elara, a Hilton Grand Vacations Club – and finish up with a couple of days at Sunrise Lodge in Park City where we had just spent time skiing.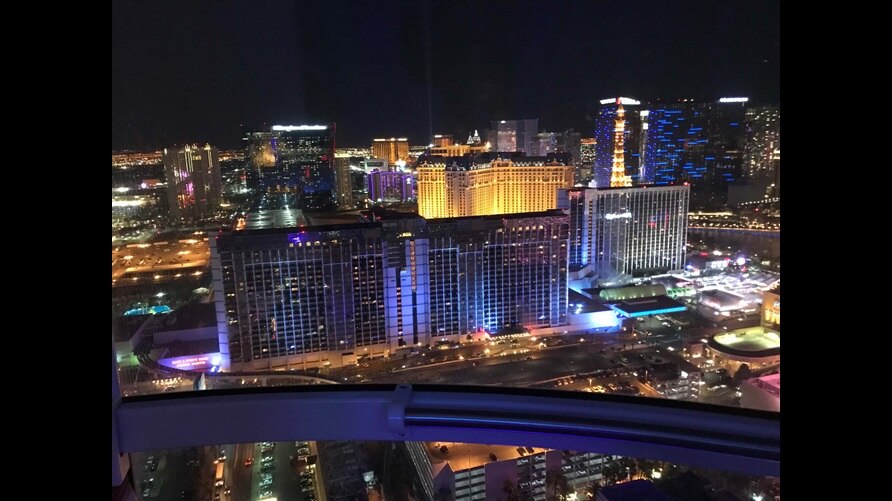 My boys and I drove from Alabama to Las Vegas in late June, spending a fun-filled five days on the road towing the travel trailer. We met my wife and daughter at the Elara after they flew in.
The boys and I were so happy to see the glistening blue of the Elara and inviting swimming pool after five hot days driving. The comfort and luxury of the hotel suite was a welcome rest after getting acclimated to the thin mattresses and cramped spaces of the camping trailer.
After a few days of exploring Las Vegas, we decamped to the trailer and headed out to Utah.
My wife and I were super excited to hit the trails, the kids were sad to leave the comfort of the suite behind, including the WiFi, room service, and sparkling blue pool.
Not long after we were hunkering down in the desert, hiking, bike riding and enjoying the outdoors for a month while we rolled through the parks on the way to Montana.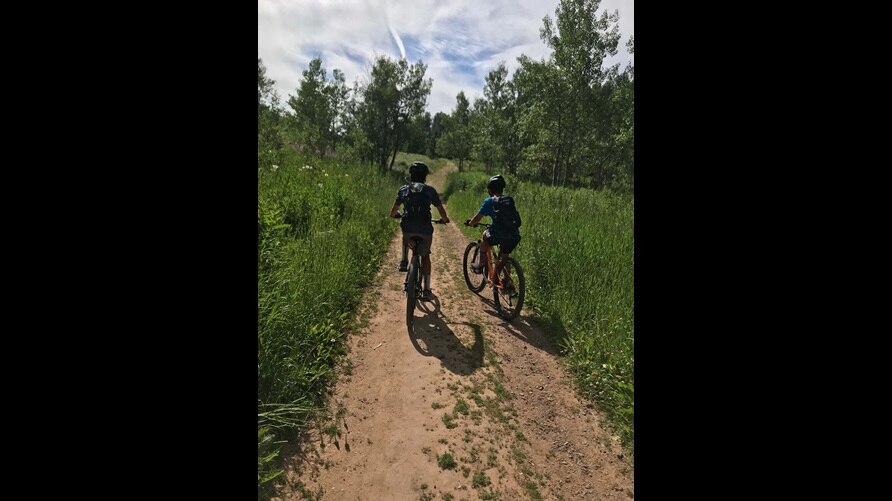 Four weeks later – after a few thousand miles of driving, one broken collarbone and tons of adventure – we left the glorious Glacier National Park and started back to Park City where we knew the Sunrise Lodge waited for us.
Again, we were greeted by a sparkling pool, clean sheets, a huge suite where everyone could stretch out and find their own space. It was a great way to spend three days together reliving the fun of the adventure and enjoying the luxuries of the resort.
Then the family flew home and I spent a few more weeks driving back to Alabama.
As we plan our next adventure, we're considering another road trip with our kids and anchoring the start and end points with Hilton Grand Vacations so that we can have a great start and welcome finish to the trip.