Turn Your Bath Into a Spa with Homemade Bath Bombs and Salt Scrubs
8 ideas for transforming your bath space into Shangri-La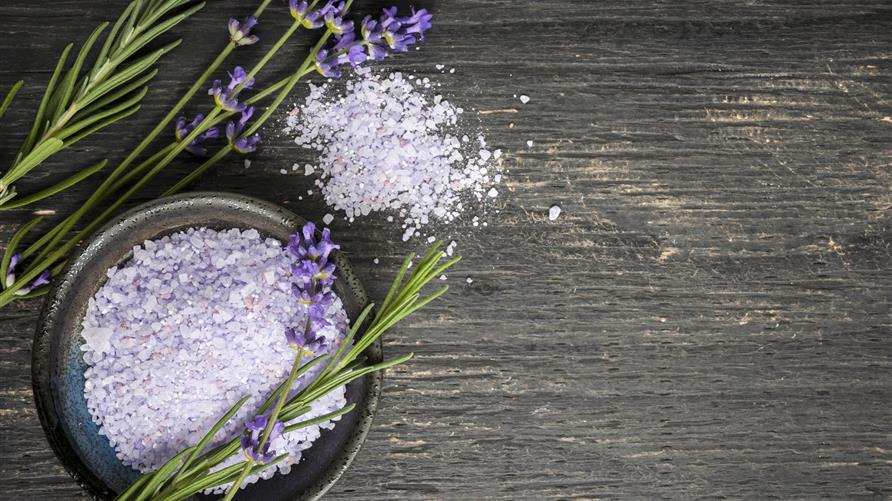 According to a 2016 survey from Angie's List, 90% of people prefer to shower rather than take a bath.
We at Hilton Grand Vacations find this unfortunate, especially when you consider all the ways you can transform your bathroom into a Zen-like, spa experience.
Whether you're enjoying a quiet night at one of our resorts or just looking for ways to find some inner peace at home, we have eight easy ways (and a couple of bath bomb and salt scrub recipes) to turn your bathroom into a personal spa.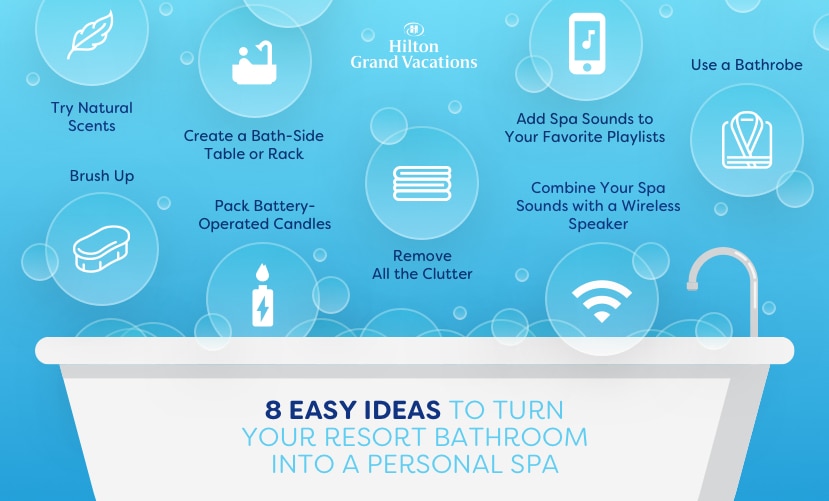 Invest in Battery-Operated Candles
These realistic and bright flickering bulb battery operated flameless LED tea lights are perfect to add ambiance around the bathtub. Turn off the bathroom lights and enjoy the safe, soothing glow of candlelight.
Add Spa Sounds to Your Favorite Playlists
Whether you prefer to stream music on Pandora, Spotify or Amazon Music, add a spa radio mix to your favorite playlists.
Soothing songs offer the perfect soundtrack for self-care and meditation.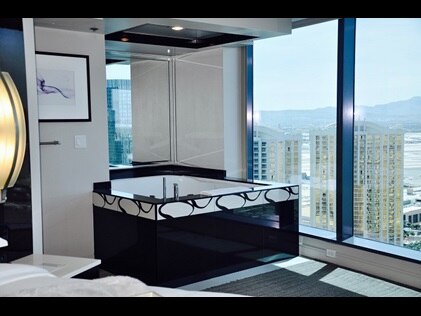 Combine Your Spa Sounds with a Wireless Speaker
The speaker on your phone might be enough, but if you want to hear the bass of the ocean waves, peaceful violin, and rain droplets of your spa sounds playlist, use a waterproof, wireless speaker.
Put a speaker on the bathroom counter, and you will feel like you are laying on a private beach listening to the soothing waves.
Remove All the Clutter
All that clutter on the bathroom countertops can add a bit of stress to your DIY spa. Clear off the countertops, so all you see is candlelight.
Your mind will thank you later.
Brush Up
No spa is complete without the tools of the trade. Bath brushes, loofahs or natural sea sponges will help you enhance your "spa" experience.
A bath scrubber pairs well with our DIY salt scrub recipe below.
Try Natural Scents
To imitate the aromatherapy room at a sauna, purchase a small bundle of fresh eucalyptus at a farmers' market, florist or local bodega.
If you plan on showering after your soak, we recommend tying the eucalyptus to the shower head. The steam will carry the sinus-clearing aroma through the whole room.
Use a Bathrobe
Cotton bathrobes add a luxuriant touch to your DIY spa experience.
Create a Bath-Side Table or Rack
If you plan on enjoying your spa bathroom for a while, consider having a platform of sorts to pull right up to the bathtub.
You can put your book, a glass of wine or a mug of peppermint tea within arms' reach.
Here are a few room items that can double as a nice bath-side platform.
When you're transforming your resort room or personal bathroom into a spa, adding natural scents is a must. Here are two of our favorite recipes that pack and store easily.
Homemade Bath Bombs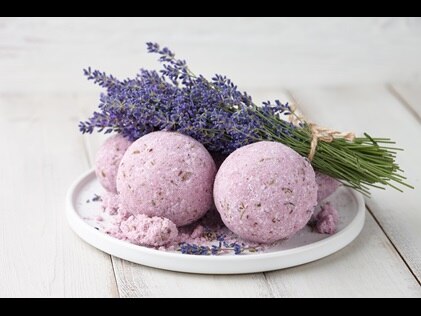 Even the simple act of watching a bath bomb react with running water is a relaxing way to spend an evening. The fizzy bubbles, essential oils, and beneficial minerals are a treat for the senses.
Materials and Ingredients
Bath bomb mold
1 cup baking soda
½ cup citric acid
½ cup Epsom salt
½ cup cornstarch
2 ½ tablespoons almond oil or melted coconut oil
¾ tablespoon water
12-15 drops essential oil (we love lavender or orange - or a combination of both)
Instructions
In a medium bowl, mix all the dry ingredients. Use a whisk to combine.
In a separate small bowl, mix the wet ingredients.
Slowly add the wet ingredients to the dry ones. Mix until combined, and the ingredients look like wet sand.
Fill each half of the mold, packing in the mixture.
Press the halves together firmly.
Let the filled mold sit for one minute.
Lightly tap the mold and gently pull it apart to remove the bath bomb.
Let the new bath bombs dry for 24 hours before enjoying in the tub.
DIY Salt Scrub
Homemade bath salts are the type of project that even a novice can easily master. Keep your recipe simple, and you can always customize your salts with your favorite scents and mix-ins.
Believe it or not, you probably have most of the ingredients you need for this bath salt recipe in your kitchen or bathroom cabinets already.
Materials and Ingredients
2 cups Epsom salt
½ cup sea salt
½ cup baking soda
15 drops combined of lavender and orange essential oils
Mini Mason Jars or other cute reusable glass jars with lids for storage
Instructions
Mix all ingredients in a large mixing bowl. When it comes to fragrance, play around. Lavender and orange are great scents to start with because they're perfect for a long-lasting, relaxing soak in the tub.
If you are going to mix scents, smell both bottles simultaneously to make sure the combination is a good one. Other relaxing essential oil combinations include:
4 drops lavender and 4 drops cedarwood
4 drops sandalwood and 4 drops lavender
2 drops of lavender, 3 drops wild orange, and 4 drops cedarwood