Affordable Family Vacations Start With Timeshare
One family shares how they found an affordable way to vacation with the whole clan
There is one thing that is true since we began our journey with vacation ownership, cliché as it may be, families that play together stay together. We strengthen family bonds during special times like Christmas and birthdays, but there's nothing quite like the memories created while traveling together.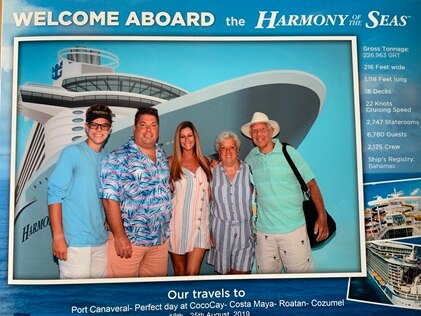 When I was growing up, my parents would pack the kids in the station wagon and hit the amusement parks, staying in a cramped roadside motel. It may not have been glamorous, but I remember those trips today, and the memories bring a smile to my face.
We've come a long way since then, and we have vacation ownership with Hilton Grand Vacations to thank for it. When I first became an Owner, it was great. I would take Aidan, my son, to Walt Disney World a few times, and then go to Las Vegas once a year with the wife.
Sometimes we would even venture out to Hawaii.
Then came the first trip to Florida. I asked my parents to come along since I had enough points to get a bigger room. It was a treat for them since they hadn't been to Florida in more than 25 years.
That was 2008, and since then, they join us on our big summer vacation every year.
Together, we have visited Hawaii three times, Florida five times and gone on two cruises.
By far, the biggest family trip was in the summer of 2016 in Hawaii. We invited family and friends to celebrate our wedding and my parents' 50th wedding anniversary on the Big Island at Waikoloa Village.
The ability to travel as a family is priceless. Aidan has had the privilege of spending precious time making memories with not only his immediate family but also his grandparents. The opportunity to stay in a 3-bedroom suite and cook, plan and share time has been an unexpected perk of the club over the years.
We have tons of photos and videos to look back on and countless memories that will last a lifetime.
Some might find the prospect of bringing kids and/or parents along on vacation as a trying task. We have found it brings us closer together in a world where cell phones and text messages are our only regular communication.
Check out 9 Family-Friendly Destinations to start planning your next family adventure.