9 Perfect Family-Friendly Destinations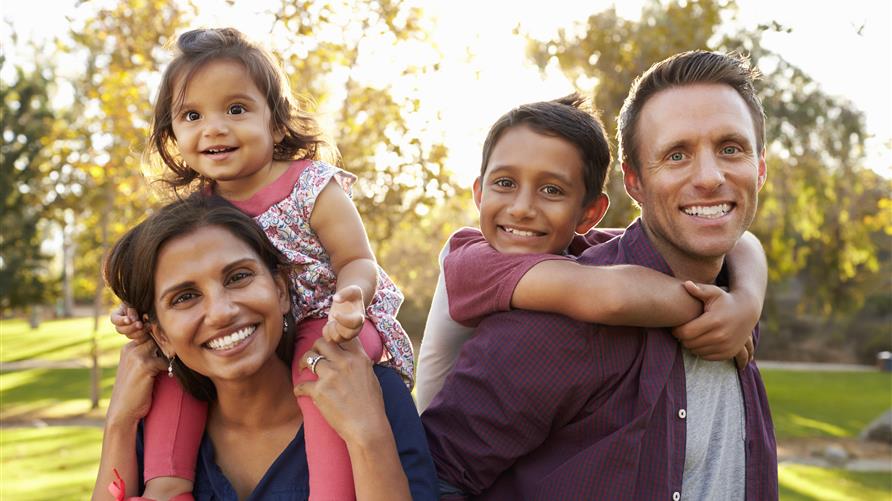 Chances are you have fond memories of your childhood family vacations. And now, it's your turn to make some of those same memories with your own children. Join the more than 100 million Americans who plan to take a family trip this year and create new experiences that you can share together. We'll get you started with a few of our favorite family vacation ideas.
Check out our top-nine list of kid-friendly vacation spots:
1. Orlando, Florida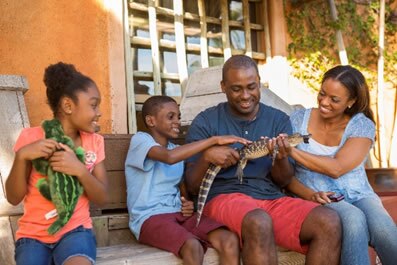 Home to "the most magical place on earth," Orlando is a perfect kid-friendly vacation spot. But Walt Disney WorldⓇ and Universal StudiosⓇ are just a couple of the many attractions the city has to offer. After getting your fill of theme parks, you can cool off at a water park, blast off with a visit to Kennedy Space Center or get a bird's eye view of the Sunshine State from a hot air balloon. In short, there's fun for everyone in Orlando.
Stay: With four Hilton Grand Vacations resorts in Orlando — including one right across from SeaWorld® — you'll find the perfect accommodations.
2. Myrtle Beach, South Carolina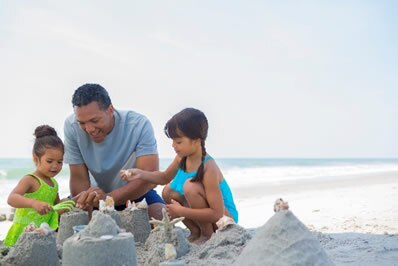 As one of the hottest vacation destinations on the East Coast, Myrtle Beach offers diverse family fun. Savor the sand, surf and southern charm of this beloved beach town. And if you're looking for activities beyond the beach, you'll find no shortage of attractions that are fun for all ages. Ride the sky wheel at the boardwalk, practice your putting skills at one of the area's many mini-golf courses, or learn something new at the Children's Museum of South Carolina.
Stay: Hilton Grand Vacations boasts three Myrtle Beach resorts including Hilton Grand Vacations Club at Anderson Ocean Club, the Ocean 22 by Hilton Grand Vacations Club, and Ocean Enclave by Hilton Grand Vacations Club.
3. New York City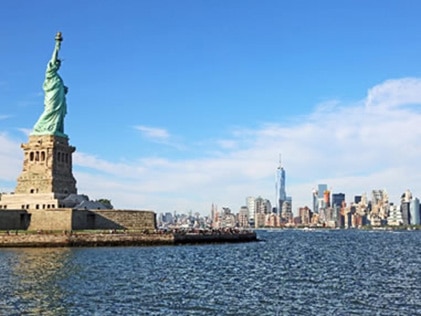 Families with young children may want to wait a few years before visiting the city that never sleeps. But if you have older kids, New York City holds great opportunities. Hop aboard a Statue of Liberty cruise to see the United States' symbol of freedom. Stroll down to Broadway and catch a kid-friendly show like "The Lion King." And appreciate the Big Apple's signature settings with a walk at the High Line or through Central Park.
Stay: Soak in that famous NYC skyline from the comfort of one of our three Hilton Grand Vacations midtown getaways including The Hilton Club-New York, The Residences by Hilton Club, and West 57th Street by Hilton Club.
4. Hilton Head, South Carolina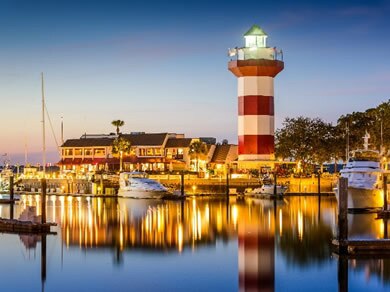 Experience low-country living on Hilton Head Island. Hit the sand and dig into more than 12 miles of pristine beaches. Race up the 114 steps of Harbor Town Lighthouse to get a view of the shoreline. Leave the car at your resort and grab dinner using the island's network of bike trails. And if you have young children, dress up and play pretend at the local children's museum. When you're done, get a double scoop of ice cream at the island's first micro-creamery.
Stay: Kick back and relax with oceanfront views at the Ocean Oak Resort by Hilton Grand Vacations Club.
5. Washington, D.C.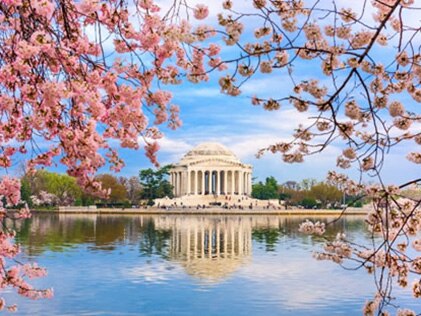 Immerse your family in the landmarks of our nation's capital. Whether you choose guided or self-guided tours, there are no shortage of educational opportunities in D.C. Pedal next to iconic monuments or catch a trolley to Arlington National Cemetery. Get up close with the animals at the National Zoo, or step into the shoes of a sleuth at the International Spy Museum.
Stay: With a prime spot in the heart of the nation's capital, The District by Hilton Club offers the perfect ways to plug in to the historic wonders and modern marvels of Washington, D.C.
6. San Diego, California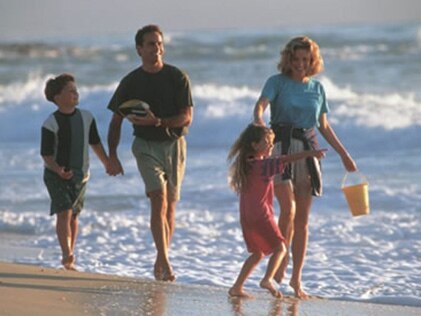 Take a splash at this popular Pacific Coast destination. Splash in the ocean at one of the city's beaches or let Shamu splash you at SeaWorld. Catch a San Diego Padres baseball game at Petco Park, see the wildlife at the world-famous San Diego Zoo or try on your lab coat while exploring the Fleet Science Center.
Stay: Hit the spa while your kids enjoy resort-coordinated children's programs provided by Hilton Grand Vacations Club at MarBrisa, Carlsbad SeaPointe Resort and Grand Pacific Palisades Resort offer breathtaking views of the Pacific Ocean.
7. Breckenridge, Colorado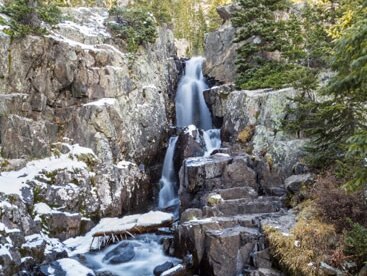 If you are ready for adventure, check out Breckenridge. Experience world-class golf, horseback riding, mountain biking, whitewater rafting and – of course – skiing. Sink a hole-in-one at a miniature golf course, battle your way through an obstacle course or whisk your way down the peak on a mountain slide. Evenings can be filled with trolley rides to the Riverwalk Center or you can take in a free summer concert.
Stay: Nestled near the base of the Breckenridge Ski Resort, Valdoro Mountain Lodge combines award-winning architecture with an elegant Rocky Mountain ambiance.
8. Park City, Utah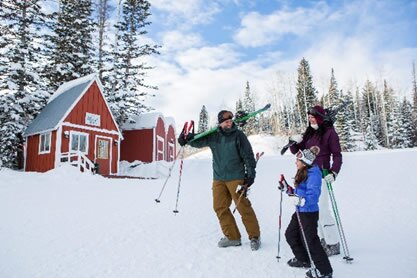 Known for skiing and snowboarding during the winter months, Park City is filled with adventure in the summer, too. Enjoy a scenic view aboard the Heber Valley Railroad. Go for a bike ride or hike with the whole family, or take a refreshing soak in a geothermal spring at the Homestead Crater. Top it all off with a visit to Utah Olympic Park — home of the 2002 Winter Olympics. There, you'll find zip lining, a ropes course and even summer bobsledding.
Stay: Inspired by Park City's mountain heritage, Sunrise Lodge, a Hilton Grand Vacations Club, blends rustic architecture with modern elegance to create a vacation setting that redefines what it means to get away.
9. Honolulu, Hawaii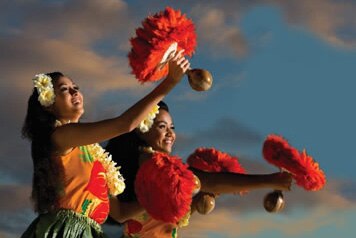 The Aloha state offers adventure and relaxation. The island of Oahu offers the classic Hawaiian experience. Grab your surfboard, catch some waves and enjoy the island views from Waikiki Beach. Let your kids feel sea turtles in touch tanks or experience sea life in its native habitat while snorkeling. Then, immerse yourself in Hawaii's culture during a luau at Hilton Hawaiian Village.
Stay: With Hilton Grand Vacations, you have five resorts at the historic Hilton Hawaiian Village in Honolulu, including the 38-story Grand Islander.
Invest in New Memories
No matter how – or where – you choose to travel, Hilton Grand Vacations can help you take ownership of a lifetime of memorable vacations.
Find our list of renowned destinations featuring spacious accommodations and luxurious amenities to help create a memorable trip for your family.