3-Day Getaway: Washington D.C.
Hilton Grand Vacations recommendations for patriotic things to do in Washington, D.C.
Washington, D.C. is a year-round destination for kids and adults alike. The tricky part is narrowing down your to-do list.
With all of the free museums, national monuments, and incredible restaurants, you'll never run out of things to do. Hilton Grand Vacations created a three-day itinerary filled with our favorite things to do in Washington, D.C.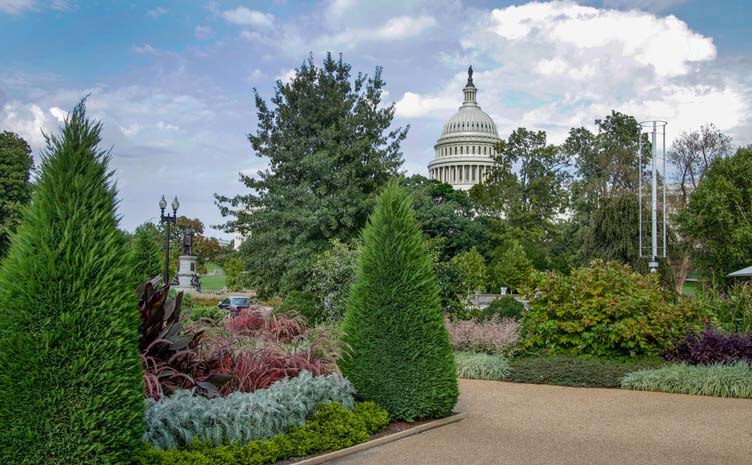 Day 1
Morning
If this is your first time to Washington, D.C., (or if its been a while), the Hop-On, Hop-Off double decker bus is the perfect way to get acquainted with the capital city. You'll get a good overview of the city's top attractions, including more than 25 stops along the route.
If you stay on board for the whole ride, plan for the trip to take about two hours. You can also choose to use the bus all day as your transportation to and from attractions.
Afternoon
Have lunch at one of the original market halls, Eastern Market on Capitol Hill. Then rent a bike on the National Mall and pedal around the natural and architectural beauty of D.C.
It's a bike-friendly city, so enjoy your self-paced cycle tour. Consider these two stops:
Cycle over to the U.S. Botanic Gardens and take a walk inside to admire the stunning flowers and plants that surround you.
Visit to Rock Creek Park and admire the foliage and a beautiful stone bridge as you cruise through the park's bike trails. If you have time, park your bike, and opt for a late afternoon hike. This 3.1 mile loop travels through forest and creek-side ecosystems, including an area of that President Theodore Roosevelt frequented over 100 years ago.
Evening
Keep the market hall theme going, and have dinner at Union Market before taking a night-time Lincoln Assassination Tour. Join this family-friendly two-hour tour to meet characters, walk the streets, and see the buildings where American history was made.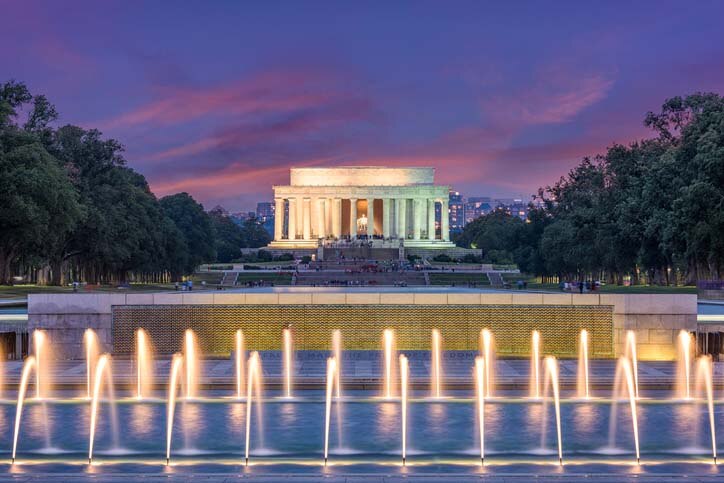 Day 2
For affordable things to do in Washington, D.C., look no further than the museums. Admission to most museums in D.C. are free, so you'll certainly want to get in your share of these incredible attractions.
Morning
Head over to the National Mall and visit one of the most-beloved of all the Smithsonian Institution museums, the National Air and Space Museum. Inside you'll find:
Interactive exhibits
Collections of real items and artifacts from the history of flight
An impressive collection of restored air crafts
Buy a bag or two of freeze-dried ice cream
Afternoon
The National Museum of African American History and Culture is a must during your visit. This is the only national museum devoted exclusively to the documentation of African American life, history, and culture.
Evening
D.C. is known for its iconic monumental architecture, and with the exception of the Washington Monument, memorials in D.C. are open 24 hours a day.
Enjoy a (robust) twilight walk, to visit:
The Lincoln Memorial
The Capitol Building
The Thomas Jefferson Memorial
The White House
After working up an appetite on your walk, visit the award-winning Founding Farmers, an urban farmhouse just three blocks west of the White House.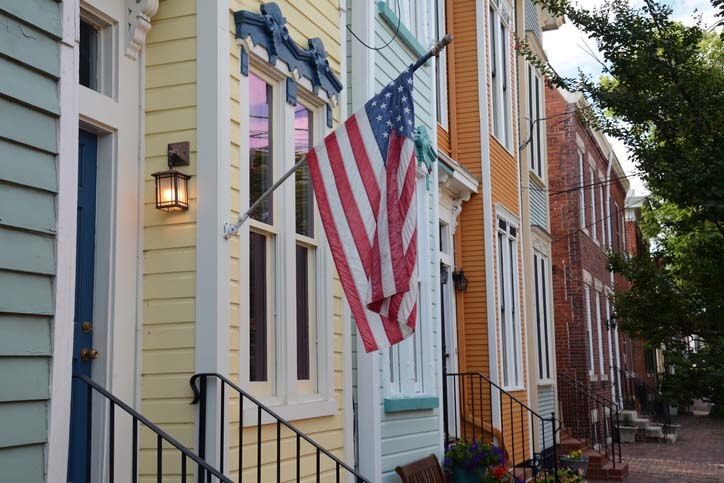 Day 3
Morning
Head over to Old Town Alexandria for a relaxing day walking the cobblestone streets and brick sidewalks. Grab a coffee from Killer ESP (Espresso. Snacks. Pie.) and head out to take in this lovely city.
Charming Alexandria is filled with boutique shops, restaurants and impressive historic buildings and monuments.
Afternoon
Stay for lunch in Alexandria, and enjoy a cozy meal at the Columbia Firehouse. After lunch, visit the Torpedo Factory Art Center, located on the waterfront in Old Town Alexandria. Built in 1918, this former naval munitions plant once created torpedoes during WWII before converting to storage for things like congressional documents, Smithsonian dinosaur bones, and WWII trial records. Now it's home to the nation's largest number of publicly accessible artists' studios under one magnificent roof.
Evening
Head over to Washington's next great meeting place - The District Wharf.
With so many sights, eats, and entertainment, you'll enjoy your 3-day days in Washington, D.C.
Read on to explore our kid-friendly itinerary.