16 Fantastic Fall Activities in Washington, D.C.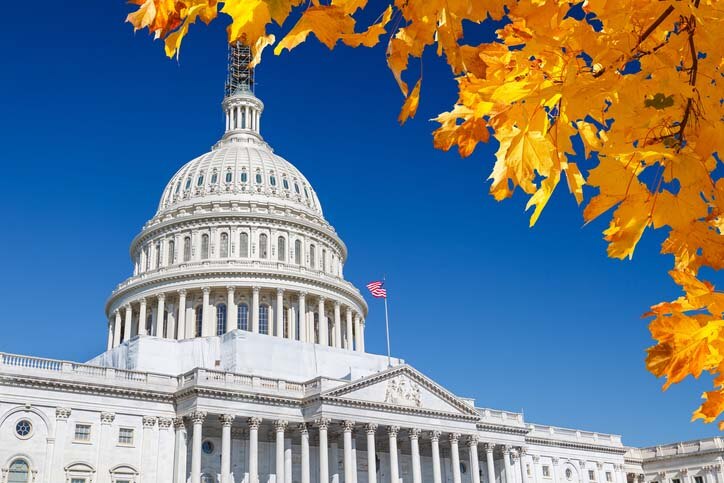 As the weather cools off and the leaves begin to change colors, fall activities in Washington, D.C. are plentiful. Here are 16 of Hilton Grand Vacations favorite fall activities in D.C. to add to your travel itinerary:
Fall Foliage Photo Shoot at the National Arboretum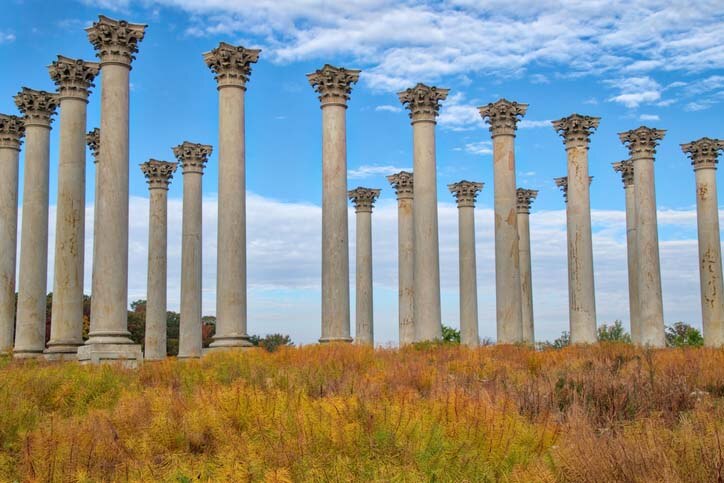 The 446-acre National Arboretum is a picture-perfect backdrop for photos. Pose in front of the iconic National Capitol Columns or among the grove of state trees. Be sure to visit the National Bonsai & Penjing Museum to learn about these miniature masterpieces.
Think-Tank Discussions
The Brookings Institution, a nonprofit public policy organization, is consistently ranked as the most influential think tank in the U.S. Brookings provides fact-based analysis for opinion leaders, decision makers, academics, and the media on a wide range of issues.
The Wharf
The Wharf is a mile-long stretch along the Potomac River that comes to life with restaurants, retailers, events, concerts, water sports, and more. The Wharf is complemented by stunning views and a vibrant culture.
The Kennedy Center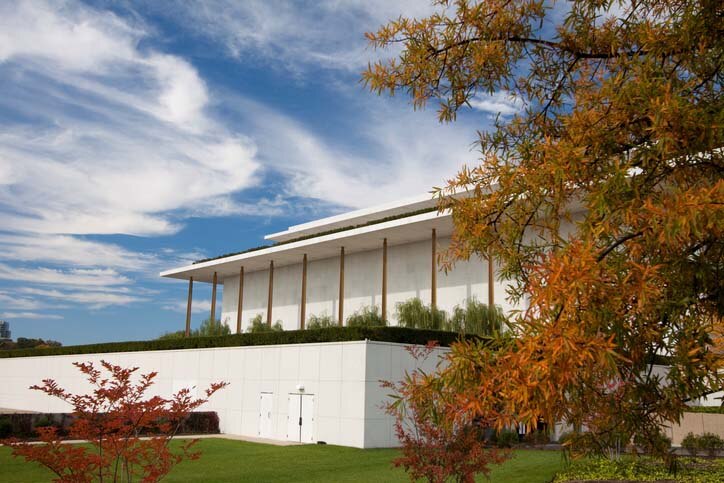 Attend a show at the Kennedy Center, one of the premiere performing arts centers in the U.S. See a touring play or musical, or catch a free show on the Millenium Stage.
Old Town Alexandria
Take the water taxi or the Metro to the historic district of Old Town Alexandria. Founded in 1749, the cobblestone streets and red brick sidewalks are filled with restaurants, pubs, boutiques, museums, and a free trolley.
Farmers Markets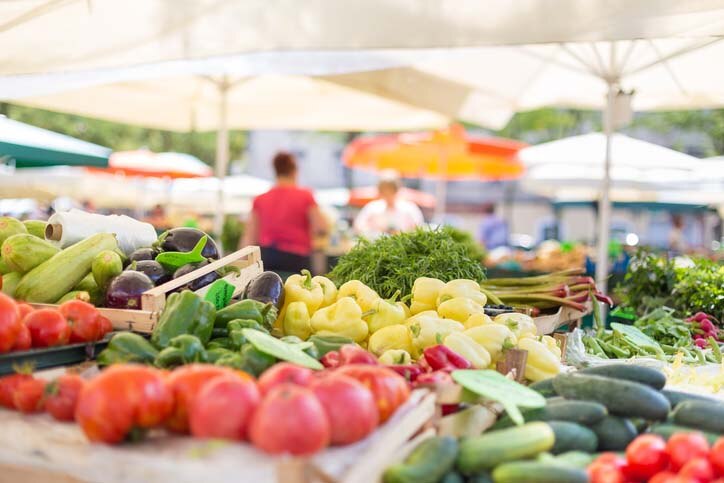 Check out one of the many farmers markets in D.C. Some of our favorites include the Dupont Circle market, the White House market, and the kid-friendly Falls Church market.
Food Halls
Enjoy culinary experiences inside the Eastern Market on Capitol Hill, the family-friendly Union Market, or the brand new Tastemakers in Brookland.
Gravelly Point
This park in Arlington is just a few hundred feet from the north end of the runway at Reagan National Airport. It's a prime spot to pack a picnic and sit by the river as you watch planes soar overhead.
National Gallery of Art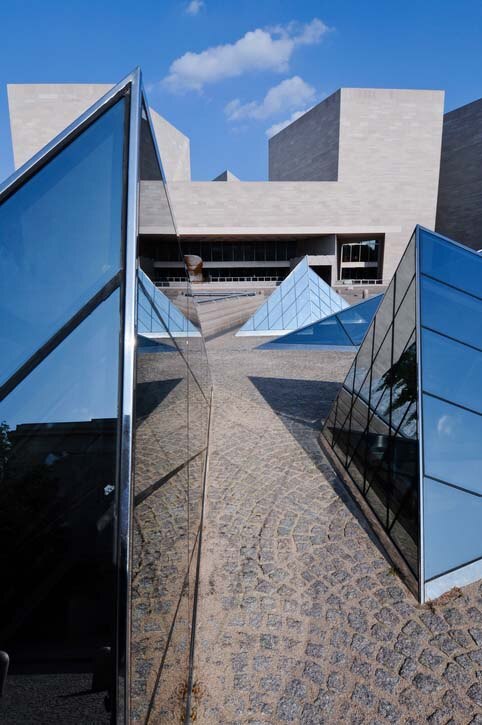 Admire paintings by Da Vinci, Rembrandt, Cezanne, Van Gogh, Monet, Picasso, Matisse, and Pollock while you explore fascinating temporary installations. The National Gallery of Art is one of the must-do fall activities in DC.
National Museum of African American History and Culture
Fact: Most museums in D.C. are free, so visit the impressive Smithsonian collection of museums. Be sure to plan ahead for the National Museum of African-American History and Culture because this museum is very popular.
Embassy Row
Enjoy watching the leaves turn colors while on a picturesque stroll down Embassy Row.
Wine Tasting During Crush Season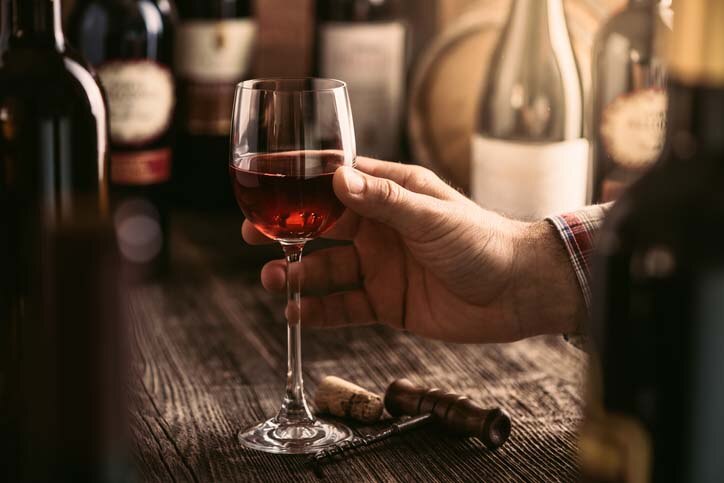 Rent a car and go for a drive through the rolling hills of Loudoun County, Virginia. If you don't have time to leave the city, you can always sip a D.C.-made rosé wine at District Winery.
Mount Vernon Fall Harvest Days
Whether you decide to take a wagon ride, play colonial games, or find your way through a straw bale maze, there is fall-themed fun for everyone at Mount Vernon.
Haunted D.C. Tour
Sign on for an historic tour filled with "ghosts" and "ghouls" of the District such as the Capitol Hauntings: Ghosts of the U.S. Capitol tour, which focuses on one of the city's most historic neighborhoods.
Taste of Georgetown
The Taste of Georgetown is an annual festival where you can enjoy samples from 30 Georgetown area restaurants including everything from traditional American fare to seafood and tapas.
Boo at the Zoo
Head to the Smithsonian National Zoo during select evenings for some delightful family fun featuring costumed trick-or-treating, animal encounters, and plenty of fall treats.
We hope your vacation this autumn is filled with colorful leaves, cultural activities, and 'spooky' special events with these fall activities in D.C.