11 D.C. Vacation Ideas for Kids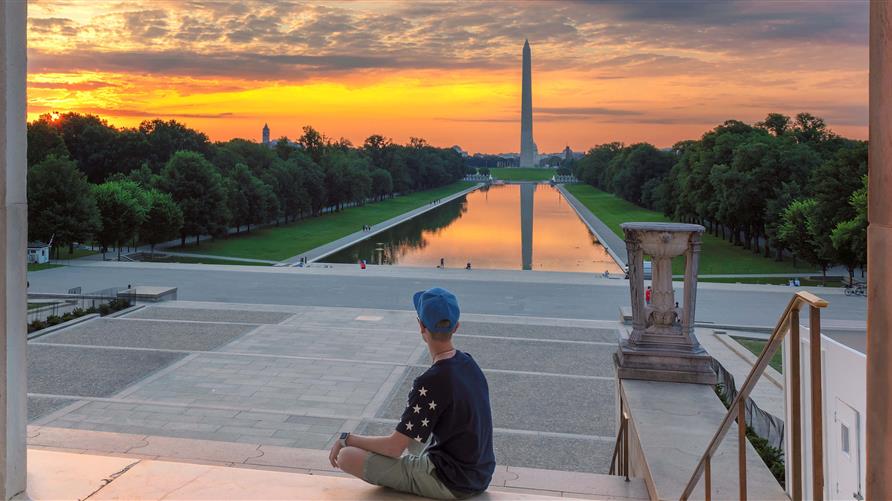 Washington D.C. is filled with things to do for kids of all ages. Remember, the museums are free, so if your little travelers get tired at one museum, you can easily hop over to the next without feeling guilty about the price. Here is our favorite 3-day itinerary for D.C. vacations with kids.
With a long roster of world-famous museums, galleries and monuments lining its history-laden streets, Washington, D.C. is an ideal family vacation destination full of educational exhibits and attractions for kids of all ages. Make learning fun and memorable for your little ones by spending time at our favorite kid-friendly, hands-on experiences throughout the city.
A great place for aspiring pilots, the Smithsonian National Air and Space Museum promises a day of sky-high adventure. Gaze up at real airplanes and spacecraft ranging from World War II planes to modern-day rocket ships hung from every available support beam in the ceiling. Kids will especially love the hands-on experiences throughout the museum along with the chance to participate in free science demonstrations. When you need to rest your tired feet, catch the IMAX movie on the fantasy and realization of flight. Don't forget to purchase a few bags of astronaut ice cream to enjoy while you watch!
You don't have to be bookish to enjoy the page turners and special children's programs available at the Library of Congress, where growing minds are filled with the power of the written word. Stop by the Young Readers Center for a series of activity sheets and scavenger hunts. If you're visiting on a Friday, stay for Story Hour in the Jefferson Building. You can even pick up your kid's first library card to use wherever you call home within the United States.
An especially great place to visit if you're in D.C. during the cooler months, this balmy indoor garden is conveniently located next to the U.S. Capitol building and is filled with more than 4,000 seasonal, tropical, and subtropical plants. Spend an hour or so walking through the colorful and sensory exhibits, but not without grabbing a Plant Passport or Field Journal first, designed to help kids explore the garden on their own terms.
Book a Flytographer to take a family photo or two at the 446-acre National Arboretum – the perfect backdrop for some artsy shots. You can choose to strike a pose in front of the iconic National Capitol Columns or swing arm in arm in the grove of state trees. Be sure to check out the National Bonsai & Penjing Museum before you leave!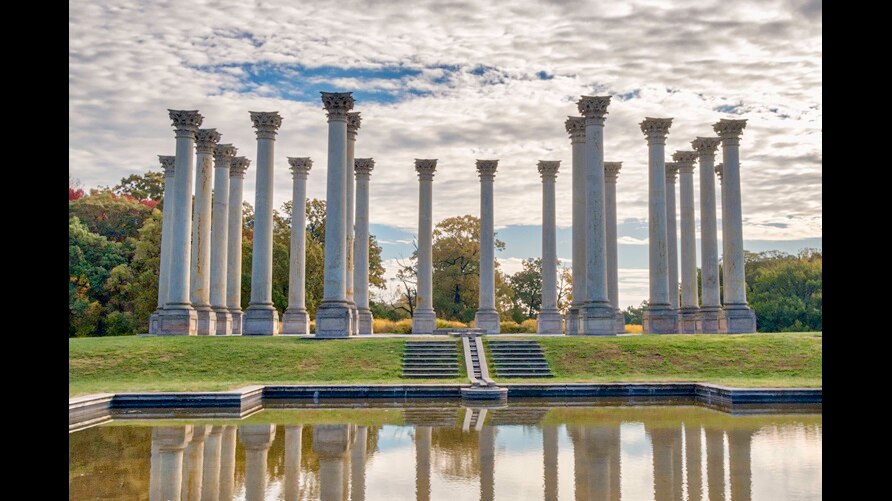 Sunset Cruise on the Potomac
Pick up a riverboat tour at the Georgetown Waterfront and spend the next 50 minutes or so seeing the major Washington D.C. landmarks that hug the Potomac shore. This is great entertainment for the whole clan, and kids under the age of 3 often ride for free. For a special evening, opt for a 3-course dinner cruise.
Take your coffee and hot chocolate to go, and take a family walk along the Mall admiring the Washington Monument, Reflection Pool, and the Lincoln Memorial. Better yet, download the Junior Ranger Activity Book before you go, so your aspiring Park Ranger(s) can learn a little along the way. Then take a walk on the wild side at the massive National Museum of Natural History, home to the world's largest diamond, a full-scale model of a blue whale, a live coral reef, dinosaur skeletons, and an insect zoo with regularly scheduled tarantula feedings.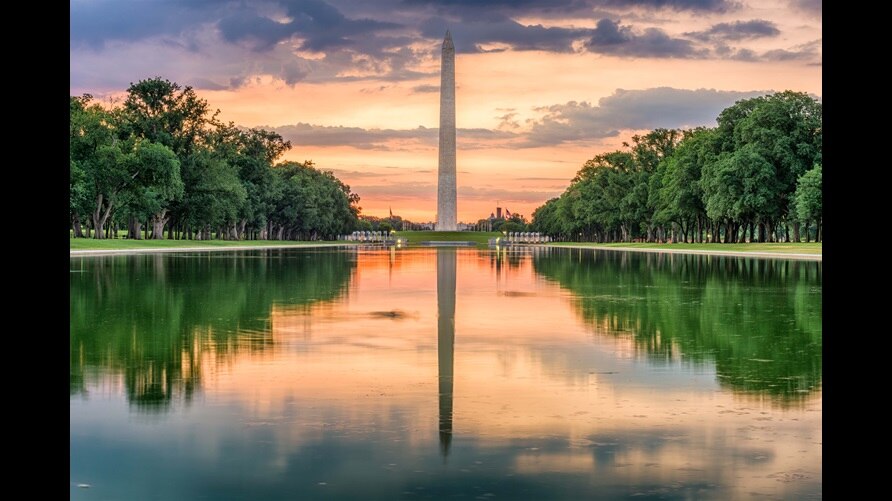 As one of D.C.'s newest neighborhood attractions, the District Wharf was practically designed with kids in mind. Have a blast playing oversized outdoor games, bocce ball and mini golf; splashing in the fountains, kayaking and paddle boarding; ice skating in the winter; and listening to concerts on the floating stage.
Hop on a water taxi to soak up some history in Old Town Alexandria, Virginia, located just across the water from Washington, D.C. Ride the free King Street trolley, then visit the Torpedo Factory Art Center, a former World War II workshop now converted into the largest collection of publicly accessible working artist studios in the US. Next, take a walk by the Spite House, the skinniest historic house in America, at just seven feet wide!
Fun fact: John Hollensbury built it in 1830 out of spite to keep loiterers out of his adjacent alley. Then enjoy an earlier dinner at one of Alexandria's many great historic restaurants, including Virtue Feed & Grain, an American tavern located in an 1800s feed house, or Columbia Firehouse, once home to the Columbia Steam Engine Fire Company.
Note: If you have a bit more time to spend in Alexandria, stop by The Christmas Attic shop to purchase an inexpensive scavenger hunt and self-guided tour that'll lead you through a maze of clues as you learn about George Washington and the City of Alexandria.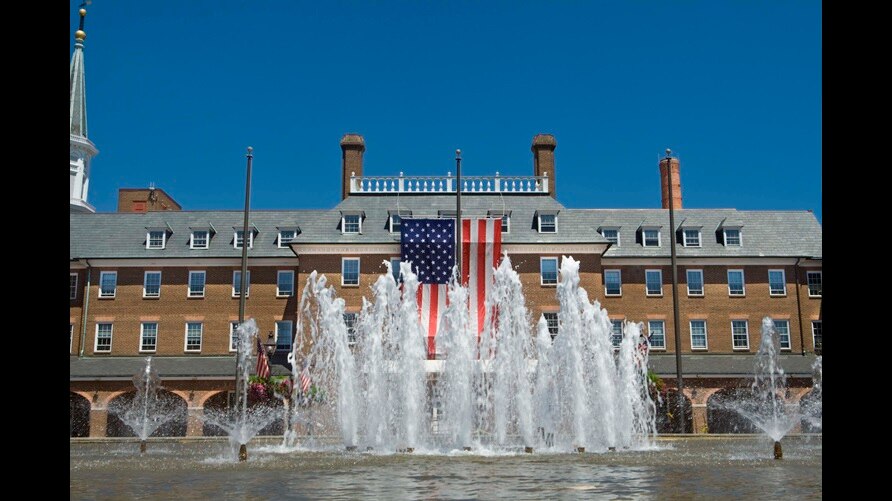 This unique museum is dedicated to the art of building, with terrific activity galleries that encourage children to build things themselves. The "Please Touch" full-scale sections of construction elements from adobe walls to solar panels offer a rare chance to actually see how buildings are put together. One Saturday per month, families can work together to spackle walls, chop wood, and more!
For children 10 and up, a visit to the International Spy Museum promises an intriguing introduction to the world of espionage. Learn what it takes to be a spy, how spying has been used in both war and peace times, and how techniques and technologies are changing to deal with the new challenges of cyberspace. Exhibits also include more than 200 spy gadgets, weapons, bugs, cameras, and other tools of the trade.
Rent bikes and hit the Mount Vernon Trail that runs parallel to the George Washington Memorial Parkway and follows the west bank of the Potomac River. This flat ride offers beautiful views of the riverfront and Washington's famous landmarks.
Get a breath of fresh air by renting bikes and hitting the Mount Vernon Trail that runs parallel to the George Washington Memorial Parkway and follows the west bank of the Potomac River. This flat ride offers beautiful views of the riverfront and Washington's famous landmarks.
Click here for more D.C. vacation-planning inspiration and ideas on where to stay.