The Ultimate Family Beach Vacation Packing List
Throw these in your bag if you hear the surf and sand calling your family's name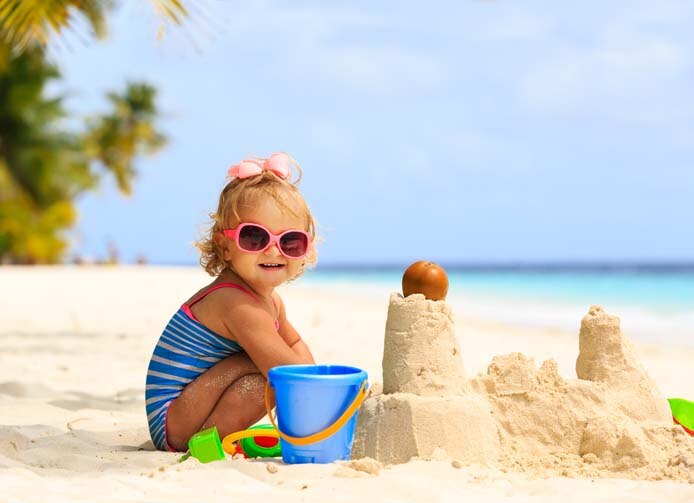 While a family beach vacation is all about R&R, compiling the family beach vacation packing list can bring on the stress.
No ones wants to interrupt time in the sun to retrieve something essential like sunscreen. Ditto for trying to make do without an item that would make the experience more comfortable or fun.
Before you panic, check out Hilton Grand Vacations ultimate family beach vacation packing list.
It's full of all the essential items (and some fun extras) that you and your family need for your beach vacation to go off without a hitch.
So go ahead and get packing, because we've got you covered.
Obvious Essentials for Your Family Beach Vacation Packing List
These are probably already on your radar, but it doesn't hurt to cross check them against our list.
Towels. Pack at least one per family member at a minimum.

Sunscreen. Quick PSA: The Food and Drug Administration advises not using spray sunscreen on children—there's a risk that they'll breath it in.

Umbrellas. Have enough for the entire family to seek shade at the same time.

Lots of water. Dehydration sneaks up on you during hot days outside, so plan on packing more H2O than you think you'll need.

Snacks. They're essential for tiding over hungry tummies until meal time. Of course, you'll also want to pack meals if there are no food vendors close by or you don't plan on leaving the beach to eat.

Cooler and ice. It's needed to keep all your provisions nice and cool.

Beach bag. You have a lot to pack, so the bigger, the better.

Sunglasses. A pair for everyone plus a few spares. (Because at least one pair will inevitably get lost.)

Swimsuits. Don't forget to pack undergarments if you plan on wearing your swimsuit to the beach. You may want to sight see and want to change your clothes.

Beach sport gear and water toys. Inflatable balls, sand castle molds, toy shovels, snorkeling gear—there's a lot that falls under this category.

Entertainment. Magazines, books, tablets, coloring books and Kindles are all options.

Cellphone.Few of us leave home without it, but it's worth double checking to make sure you have it.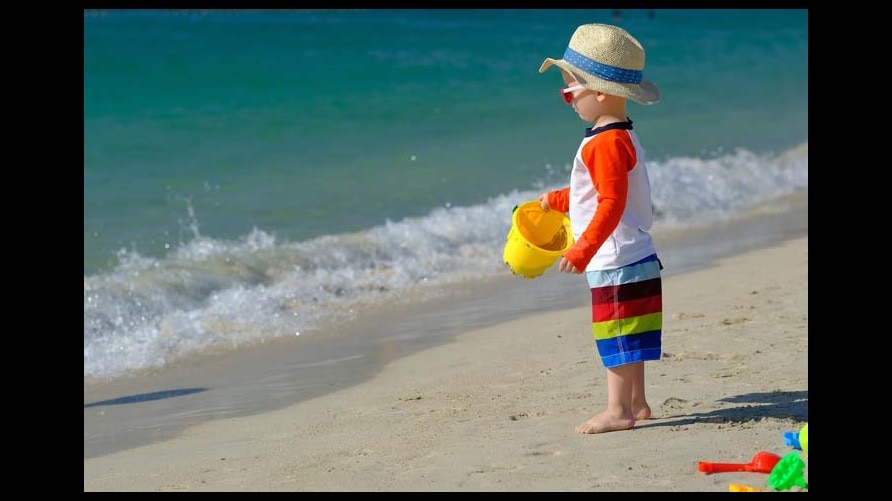 Baby essentials. Babies need a few extras. They include:
Diapers. Don't forget the swim diapers along the regular ones
Wipes
Diaper-changing pad
Rash guard.This is essential for babies younger than six months, since it's not recommended to apply sunscreen on them.
Shaded play area. Baby tents that offer UV protection are lightweight and convenient. (FYI, they even make baby tents with mini pools.)
Bottles and/or sippy cups
Formula and/or milk
The Not-So-Obvious Essentials for Your Family Beach Vacation Packing List
Here are a few things commonly forgotten when creating the family beach vacation packing list.
Warm clothes. With all luck you won't need to pull on a windbreaker or sweatshirt, but you'll be glad to have them if the temperature takes an unexpected dip.

Beach shoes. Flip flops and water shoes are your best bets here. They protect feet from hot surfaces without collecting sand.

Lip balm. Make sure it has a minimum of SPF 15.

Aloe vera. It's the perfect salve for soothing dry or sunburned skin. Try freezing some in an ice cube tray for ultra cooling relief.

Insect repellent. It's a lifesaver if the bugs are out in full force.

Sun hats. Go for ones with wide brims that cast off lots of shade.

First-aid kit. Must-haves for your kit include a thermometer, band aids, antibiotic cream, pain relievers, antacids, nasal aspirator, saline nose drops and petroleum jelly. If you're traveling with a baby, add diaper cream, a baby thermometer and baby pain reliever to the pack.

Wallet. It's easy to forget in the packing frenzy. Make sure yours has cash, credit cards and health insurance cards.

Hand sanitizer. It's a must when sinks and soap aren't within easy reach.

Medications. Keep any needed medications in a cool, dry place.

Waterproof phone case. Not a bad idea when you consider many phones have four-figure price tags these days. (You can use a resealable plastic bag if you don't have a case.)

Life vests and flotation devices. They can be a great assist if your children don't know how to swim yet. Still stay with them at all times, of course.

Headphones. Rock out to reggae without disturbing anyone else's peace.

Plastic bags. They're what you want to store wet clothes, oily sunscreen and more.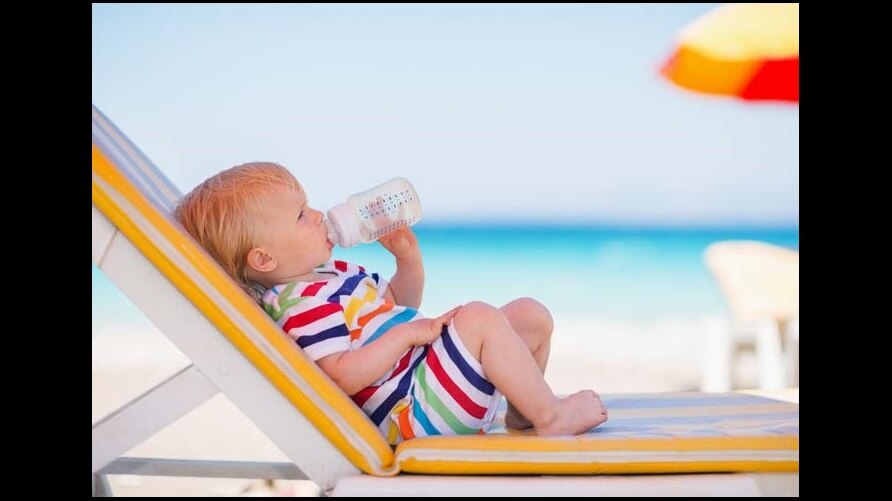 Fun and Helpful Packing-List Extras for Your Family Beach Vacation
Beach chairs. Preferably ones with cup holders.

Face wipes. Just what you need to get the grease and grime off before you can shower.

Portable charger. It's never a bad idea when you'll be away from an outlet for a while.

Baby or talcum powder. Both are great at removing stubborn sand. Just air dry for a bit before rubbing the powder onto sand-coated skin.

Beach blanket. Create a space for the whole family to spread out.

A plastic sled. Before you laugh—it's actually one of the easiest ways to tote a ton of stuff across sand.

A kiddie pool. It's a safe and easy alternative to an ocean or lake for wee ones. (Don't forget to pack a bucket so you can fill it with water.)

Beach towel clips. Someone finally created products to forever end towel flapping in the wind.

Deflated balloon. Blowing into a balloon can help clear water from waterlogged ears.

Mesh laundry bag. Throw sandy toys in it then rinse everything off before heading to the car.

Sand coasters. Sand coasters like the ones from Turtleback are a must if your beach chairs lack drink holders.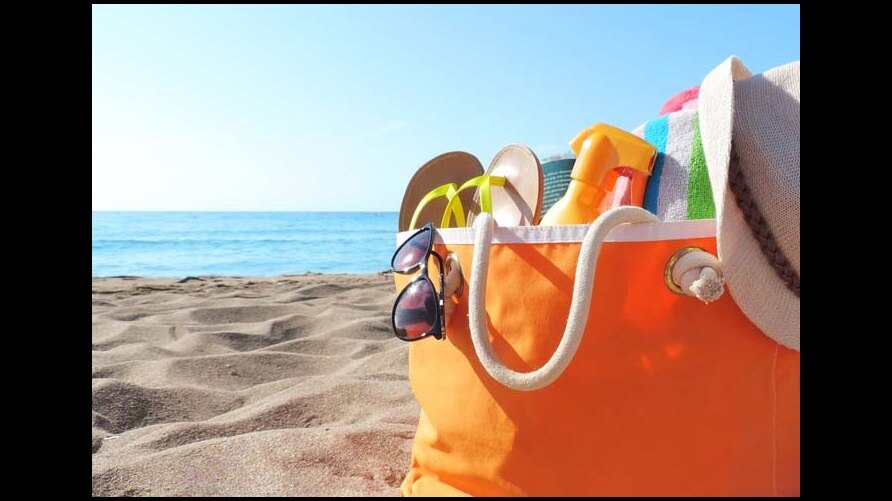 After a long day at the beach, nothing beats coming home to a spacious, comfortable and well-appointed space to call your temporary home.
Many families find that vacation ownership with Hilton Grand Vacations is what fits the bill when it comes to beach vacations.
Families can spread out in large living spaces outfitted with modern comforts including full kitchens, roomy dining space and private laundries.
Whether you're considering the best family beach vacations in Florida, a Myrtle Beach family vacation or something else, there are accommodations to meet your family's needs. Discover the many benefits of vacation ownership you'll get with Hilton Grand Vacations.