6 Vegan-Friendly Cities Around the World Worth Visiting
Full-time vegans and plant-based part-timers will drool over this Hilton Grand Vacations list of vegan-friendly cities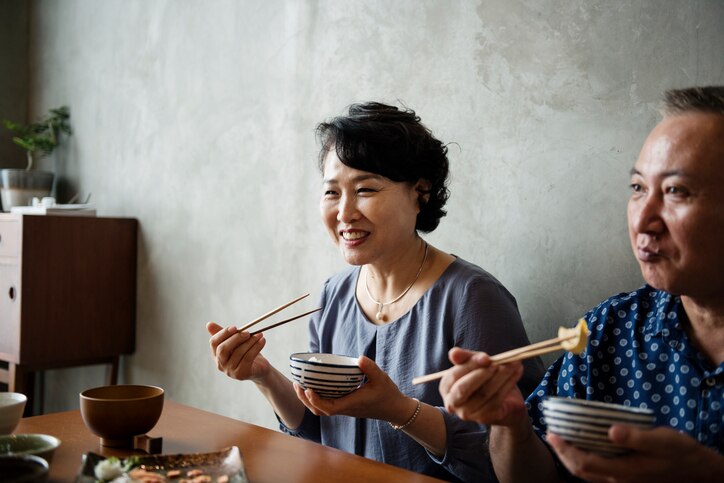 No longer are vegan travelers stuck with a simple side salad or flavorless afterthought dish.
Vegan and vegetarian restaurants are opening in cities across the globe to celebrate plant-powered cuisines.
Hilton Grand Vacations ranked the six most vegan-friendly cities around the world for your future dining pleasure.
Kyoto, Japan
Kyoto, once the capital of ancient Japan, is a city famous for its temples, shrines, palaces and museums. Kyoto, one of the top vegan cities, is also known for its traditional Buddhist, vegetarian and vegan cuisine.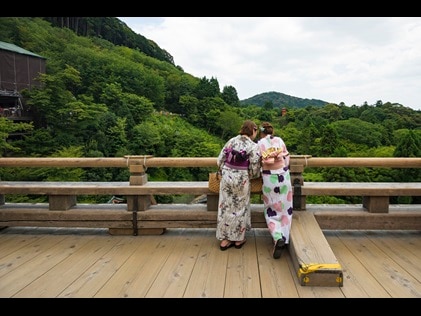 Shojin ryori is the Japanese term for Buddhist vegetarian cooking and is one of the daily activities for many practicing Buddhist monks. A popular shojin ryori meal consists of tofu, vegetables and wild mountain plants.
While shojin ryori is still served proudly across the city, there is so much more in terms of a contemporary vegan restaurant scene in Kyoto. Kyoto is ideal for those who are looking to soak up Japanese culture and simultaneously enjoy quality, plant-based meals.
Gomacro Cafe is a plant-based gem in the city – offering a macrobiotic menu of traditional Japanese ramen and vegetable platters. If you're looking to not only sample the local vegan cuisine but also learn how to make it yourself, the cafe often hosts vegan cooking classes, as well as guest speakers and lecturers.
Prague, Czech Republic
Although Prague has over 50 vegan restaurants within a five-mile radius, most of these restaurants fall within a two-mile radius. So due to the vast number of vegan choices and the density of vegan restaurants in this small city of a little more than 1.25 million people, Prague is a superb choice for vegan travel – and one of the top vegan cities in all of Europe.
Highlights in this beautiful, walkable city include Bistro Strecha, which offers delicious and inexpensive vegan, primarily Czech, cuisine and is a social enterprise where homeless people and people leaving jail can work for fair wages.
This socially conscious restaurant has an extensive menu, including soy schnitzel and a beet-root carpaccio with tofu feta.
If you're looking for a mouth-watering vegan burger look no further than Belzepub.
A rock-themed bar which turned vegan in January 2020, serves the Beyond Burger, NoFish and chips, NoBeef stew along with other vegan pub food.
Bonus: You won't find any plastic in use here, and the only coffee on the menus is fair trade.
Chicago, Illinois
Chicago is home to exciting contrasts. In the same view, you can take in a skyline with some of the nation's most impressive architecture and enjoy mother nature's fourth-largest lake in the world, Lake Michigan, which is home to sweeping dunes and wildlife. Explore further, and you'll find a thriving vegan scene nestled among a meat-centric local food economy.
While you're making your way through the culturally diverse neighborhoods of Chicago, make sure you visit Amitabul. With bright, earthy flavors, a focus on nutritious, vegetable-centric dishes and a peaceful space, this vegan Buddhist restaurant is an unforgettable treasure.
Another must-eat option is Urban Vegan. While Thai food can be vegan-friendly, you must be aware of fish and oyster sauces. At Urban Vegan, you can get all the classic Thai dishes you love without worrying ingredients. Even if you aren't vegan, Urban Vegan might still be the best Thai restaurant in town.
Finally, be sure to dine at the jewel on Chicago's South Side - Original Soul Vegetarian. Original Soul Vegetarian's celebrated menu satisfies even the biggest appetites with hearty, savory comfort food that bursts with flavor.
Salt Lake City, Utah
Salt Lake City might seem like a surprising choice, but this city is a deserving winner with its increasing list of vegan restaurant options. After a day skiing or simply enjoying the wildflowers and mountain air of summer, dine at our favorite vegan restaurants in Salt Lake City.
Vertical Diner is a family-friendly, retro-style diner featuring vegan comfort foods alongside all-day breakfast service. The extensive menu offers choices like a breakfast burrito, biscuits 'n' gravy, the vertical Ruben and more.
Rounding out their offerings, Vertical Diner also displays local art and hosts a monthly open-mic night.
Offering Vietnamese favorites like pho and banh mi, All Chay puts a meatless twist on their popular menu. Traditional Vietnamese food is all about bold, fresh flavors, and each bowl of All Chay's pho lives up to the hype with their rich, savory broth. This Salt Lake City favorite welcomes patrons with its down-to-earth feel, plenty of seating and take-out service.
Boltcutter is a hip eatery serving a plant-based menu of street tacos and Mexican classics paired with craft libations. Try their sister restaurant Bud's for creative vegan sandwiches and beer.
Lisbon, Portugal
The sunny capital of Portugal, like many cities, has become much more vegan-friendly in the last several years, with many new vegan restaurants opening their doors. Enjoy vegan pasteis de nata (a famous egg custard tart) while strolling around Lisbon's colorful architecture.
Typically, great vegan sushi is a tough sell, but Legumi Sushi in Lisbon is making a name for itself. This completely vegan, Brazilian-owned restaurant makes some of the most creative sushi imaginable— all without the fish. Patrons can also enjoy the vegan wine list that's available.
The Food Temple is a veteran of Lisbon's vegan scene. It's the oldest fully vegan restaurant in the city and remains a crowd favorite. And with the cozy ambiance down a cobblestone alleyway, it's not hard to see why. The menu here changes every night, so come with an open mind and get ready to be surprised.
Tel Aviv, Israel
Israel has become extremely vegan-friendly in recent years, and it's now one of the most vegan and vegetarian-friendly cities in the world.
According to HappyCow , Israel has the highest percentage of vegans globally, with vegans making up an estimated five to eight percent of the entire population. Many of these vegans call Tel Aviv home. Most of the fully vegan restaurants in Tel Aviv serve a combination of Israeli, Middle Eastern and Mediterranean cuisine with some western influence.
Dine at Tenat, an entirely plant-based Ethiopian restaurant, or order sweet potato quiche with walnut cheese at Anastasia. If farm-to-table restaurants are more your thing, try Zakaim, where the focus is on fresh, seasonal vegetables. Their specialty, burnt aubergine (eggplant), served with tahini and homemade challah bread is a must.
The city also has two vegan grocery stores, a vegan clothing store and one of the world's only vegan chocolate shops. Even Domino's Pizza offers vegan cheese at all their locations in Tel Aviv and throughout Israel.
Lastly, since Tel Aviv is one of the most vegan-friendly cities, you can even go on a unique vegan culinary tour here.
Up next: Read 5 of The Best Vegan Restaurants in Orlando to learn about another favorite vegan city of ours.