When a Pandemic Interrupts Life's Celebrations: 4 Missed Milestone Trips to Plan Now
Reimagine your traditions with Hilton Grand Vacations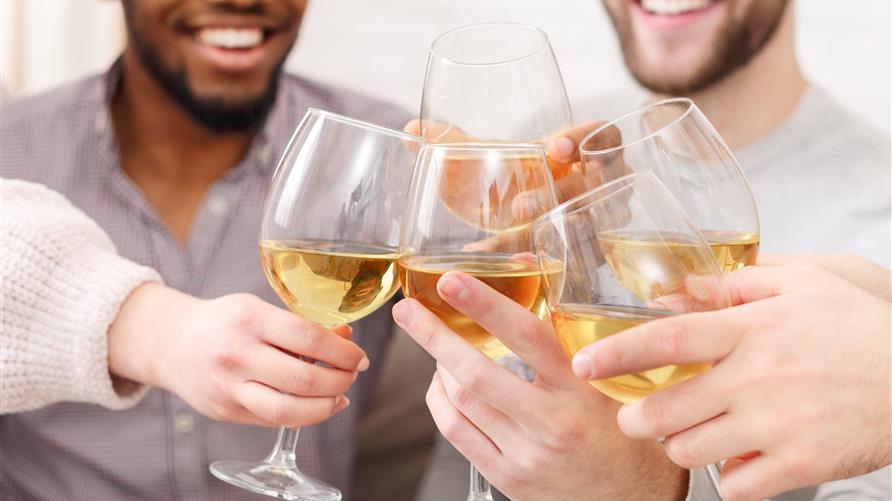 We will forever remember 2020 as the year that we looked nervously at our calendars, many of us cancelling long-awaited milestone celebrations like graduations, weddings and family reunions.
Making your milestone moments more exceptional is our passion at Hilton Grand Vacations.
Celebrate these commonly missed milestones of 2020 with Hilton Grand Vacations for unforgettable shared experiences with those that matter most. And with the Hilton CleanStay™ initiative at all Hilton Grand Vacations properties, you can travel with confidence.
Graduations
Friends and family typically gather in jubilation to usher young adults into the next chapter, yet this year many are left feeling, understandably, robbed of well-earned memories.
Grab your grad, cap and all, and meet friends and family in Las Vegas for the graduation celebration of a lifetime. One of the benefits of Hilton Grand Vacations timeshares is the ability to book socially distant-ready trips with your favorite people.
Las Vegas is a prime choice for group travel, as there's something for everyone. Read How to Plan a Family-Friendly Vegas Vacation, for wholesome fun that puts the name Sin City to shame.
Where to stay in Las Vegas: Elara a Hilton Grand Vacations Club
Family Reunions
If there is one thing that 2020 taught us, it's that ultra-digital connectivity doesn't satisfy our need for human connection the same way as good old fashioned family time.
Just as every family is different, so is every reunion. How often you get together, where you meet and what you do depends on your tribe.
Hilton Grand Vacations is no stranger to hosting family reunions. With spacious accommodations where everyone can spend time and have their own space makes bonding with family at our resorts an ideal choice.
Perhaps you want to get together to rehash old stories and help the generations bond, or maybe, it's an excuse for everyone to take a vacation and explore new places together. Either way, you'll want to consider a destination that appeals to all ages.
If you're traveling with a large group, the more the merrier. Discover how the Willis family enjoyed a 15 person family reunion at Elara in Las Vegas in Owner Spotlight: How Travel Impacted One Family After a Major Life Change.
And if you subscribe to the belief that friends are our chosen family read how one veteran Owner uses her timeshare to connect with family and friends and travel the world.
Once you've chosen a destination, it's time to fill in the rest of the itinerary. Explore 7 Ways to Celebrate with Hilton Grand Vacations for fun ways to make memories with the fam and enjoy the benefits of vacation ownership with Hilton Grand Vacations.
Weddings
When you consider it takes anywhere from three months to two years to plan a wedding and then an average of $33,900 pull it off, it's easy to see why many couples are broken-hearted at the mere thought of having to postpone their big day. As we look toward the future, we find it may not be as simple as just postponing your nuptials.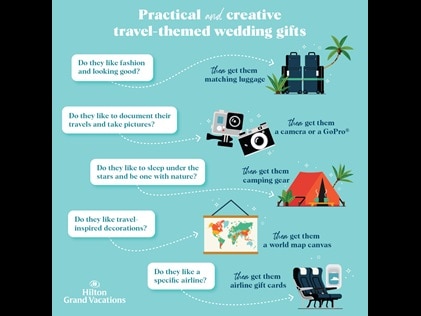 Board-certified counselor Dr. Mark Mayfield says our society will likely redefine how we host group gatherings, like weddings.
At Hilton Grand Vacations, we're redefining how you get away, and in this case, tie the knot. We'd love for you to celebrate your love with us in Park City, Utah, at Sunrise Lodge, a Hilton Grand Vacations Club.
According to The Knot's 2019 Real Wedding Study Park City, Utah makes the best 50 destination wedding locations list. Whether you want to renew your vows in an intimate outdoor ceremony, or simply celebrate with those close to you, Sunrise Lodge provides the perfect backdrop.
Summer and fall travel will give your crew ideal weather to enjoy the fresh air and outdoor activities for which the area is known.
Read 12 of the Best Summer Activities in Park City and A 3-Day Guide to Park City: Fall Edition for Hilton Grand Vacations' "things to do in Park City" lists.
Celebrations of Life
Families have grown, people marked another year lived and others have passed on. Celebrating and commemorating the transitions of life is a practice steeped in tradition and valued by society.
When you become a Hilton Grand Vacations Owner, you become family. We focus on the details that make your traditions more personal so that you can remember the moments long after the experience.
What better way to celebrate a life lived than to do so surrounded by nature in Breckenridge, Colorado, with Hilton Grand Vacations Valdoro Mountain Lodge as your base camp.
Pay tribute to those who have passed gathering to watch the sunrise, or sharing memories together at an overlook after a hike.
Celebrate birthdays by enjoying the favorite activities of your honorary travel companions.
Breckenridge, known to winter sports enthusiasts for its powder days, is equally as impressive during the warmer months.
Nestled near the base of Breckenridge Ski Resort, Valdoro Mountain Lodge, is the quintessential Rocky Mountain retreat and provides easy access to hiking, horseback riding, fishing and eateries so you can enjoy patio season.
Visit the Rockies during the third and fourth weeks of September to experience the magical colors of fall.
New Traditions Start with Hilton Grand Vacations
We're six months into 2020, and it's clear, it will be the year of reimagined traditions. With nearly 30 years of experience, we can't wait to help you realize yours.
Read how one Owner reimagined his holidays with Hilton Grand Vacations in Holiday Family Travel at Elara.