7 Travel-Inspired Wedding Registry Gifts The Happy Couple Will Love
Young couples are putting a fresh spin on traditional wedding registries and living happily, well-traveled, after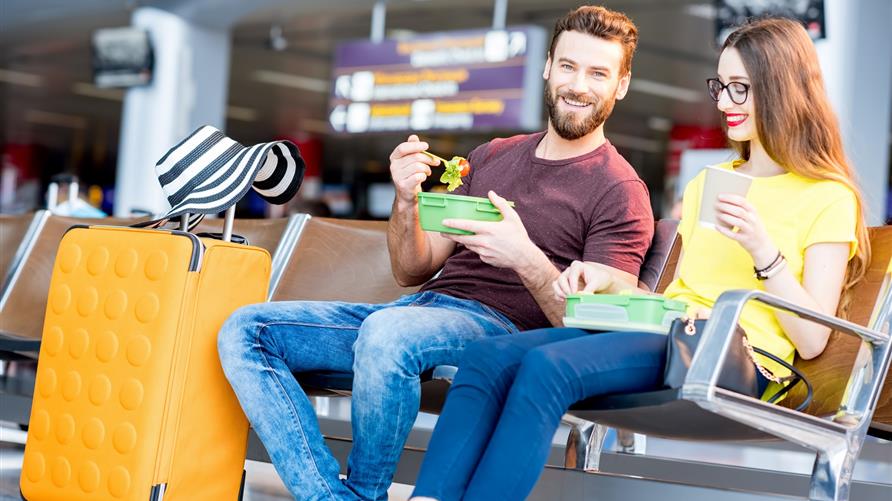 There's a new breed of registry trends that tell the story of a society with changing values.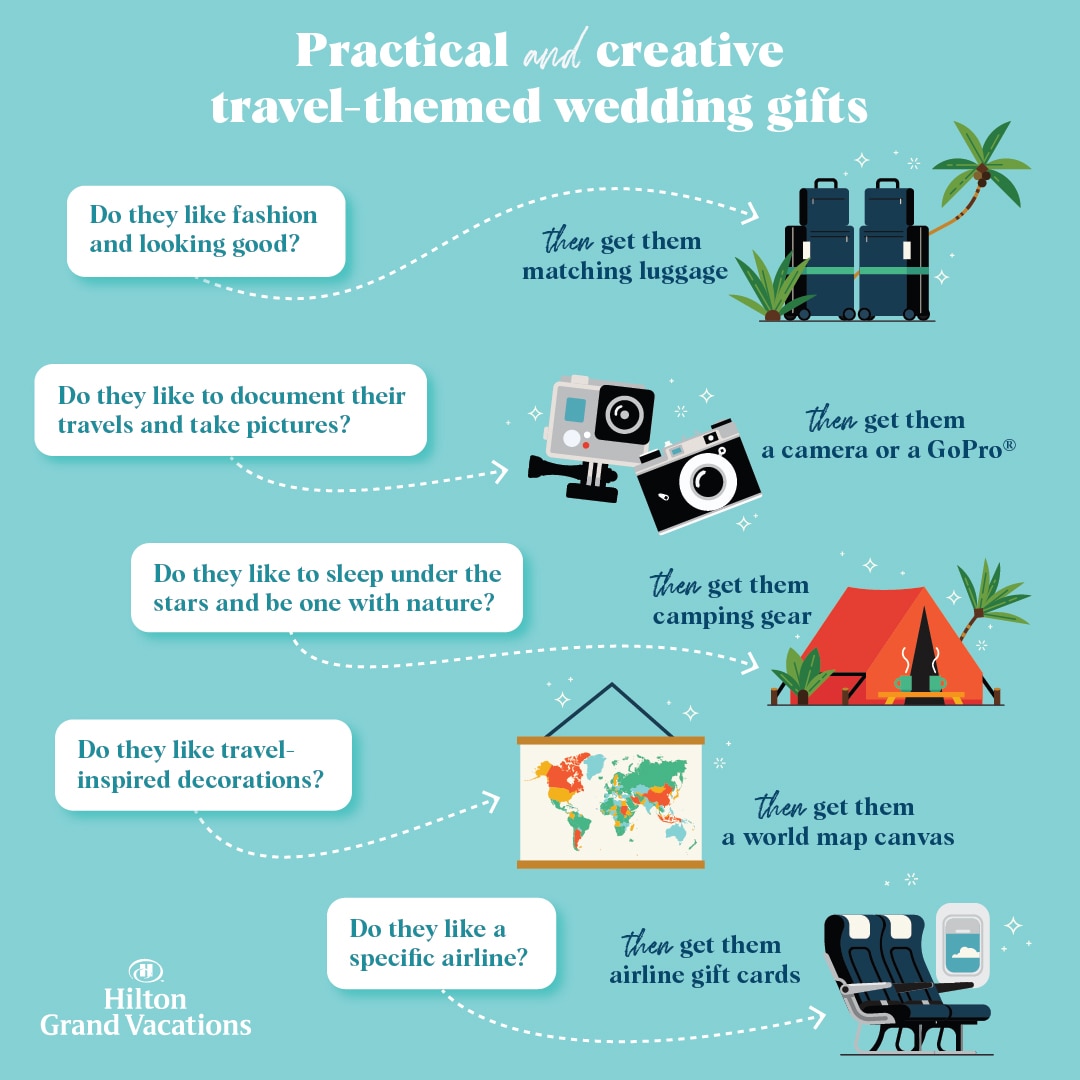 As reported in a story by Forbes, 74% of Americans prefer to spend money on experiences rather than material possessions. Combine that with the fact that in 2019 the cost of the average wedding and honeymoon increased to $33,900, and $5,000, respectively. It's easy to see why travel wedding registries have become in vogue.
As the self-appointed experts on travel, Hilton Grand Vacations has five travel-inspired wedding gift ideas that will make you the favorite guest.
Contribute to The Honeyfund
A honeyfund, otherwise known as a honeymoon fund, is one trendy way couples are putting cash gifts to use. Websites like Honeyfund, an online wedding registry for couples who love to travel, are popping up to make the process more personal. For example, if the couple is going to Hawaii, they may register for airline tickets, car rental, experiences like surf school, luaus, Pearl Harbor excursions and anything else that makes the trip unforgettable.
Transport Them With Airline Gift Cards
As most well-traveled folks will attest, getting there is half the battle. Many airlines offer gift cards including American Airlines, Delta Air Lines, Southwest Airlines, Alaska Airlines and Hawaiian Airlines. Up the ante and do a little homework before you purchase. Certain airlines cater to different types of travel. Finding out if the couple plans to travel internationally or domestically helps you decide which airline gift cards to purchase.
Inspire Wanderlust With World Map Canvas
Dreaming about the future is, arguably, one of the most exciting parts of new beginnings. For many, the anticipation of a trip and the memories are some of the most fulfilling parts of the journey. Give a gift that will inspire the bride and groom for years to come.
A push-pin world map will serve as nostalgia for shared experiences and stoke the excitement of adventures to come.
Outfit Them With Camping Gear
According to a survey from Kampgrounds of America, millennials, more than any other generation, look forward to camping more. They cite a desire to achieve greater work-life balance and have discovered the emotional and physical health benefits of spending time outdoors.
Moreover, industry insiders forecast an increase in adventure travel as we forage the post-COVID-19 terrain. The bottom line? Camping gear is a fantastic way to set the happy couple up for safe and healthy travel experiences. A Queen-Size Sleeping Bag could be just the romantic touch they need to make their next excursion memorable.
Style Them With His and Her Luggage
Long gone are the days of monogrammed towel sets as the coveted wedding registry item. High-quality his and her luggage are sure to make any traveler lover's heart skip a beat.
Luxury aside, luggage is a practical item that the couple will use for years to come, whether they embark on a road trip or journey across the pond. Invest in matching luggage or rolling suitcases in the wedding colors.
Pro-tip: Give your gift a romantic touch with custom coordinate-point luggage tags using the latitude and longitude coordinates of the wedding location.
Get the Shot with Photography Equipment
A survey of more than 4,000 Americans ages 22 to 37 found that the ability to get "Instagram-worthy" photos for social media was a significant factor in how participants chose their vacation destinations.
Social media may not be around forever, but memories last a lifetime. Give them the photography gear they need to capture travel moments and reminisce for years to come.
Pro-tip: Check out GoPro or a smartphone lens, such as the Olloclip 4-in-1 Lens.
Share Hilton Grand Vacations Points
Among the many perks of vacation ownership with Hilton Grand Vacations is the ability to share your points with friends and family and help them commemorate special occasions like a honeymoon. Contact a Club Counselor for more information about gifting your points to the special couple for the vacation of a lifetime at a Hilton Grand Vacations resort.
Read more about Booking a Honeymoon With Hilton Grand Vacations.