7 Ways to Celebrate with Hilton Grand Vacations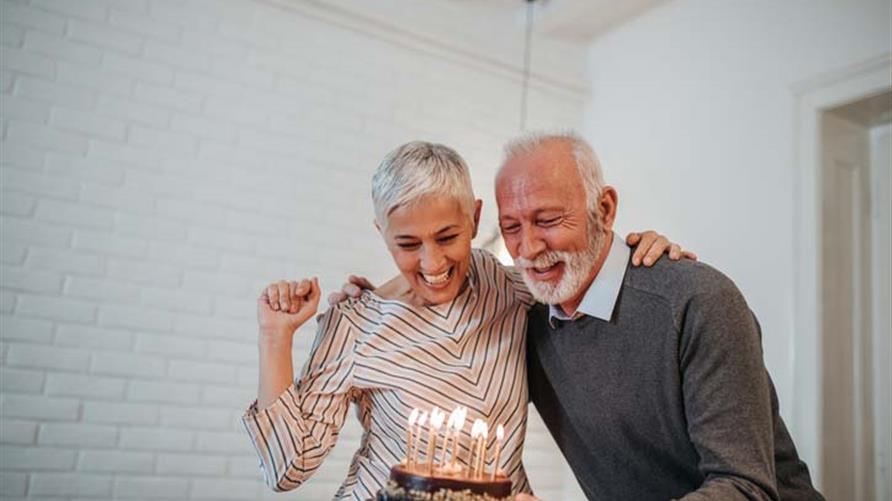 "Surprise!" You knew it was coming, but of course you are thrilled to see your friends and family in front of you with smiles, candle-lit cupcakes, and balloons to honor your big birthday on this special celebration vacation.
Our Members choose Hilton Grand Vacations to help take the stress out of vacation planning. But did you know your ownership can make celebrating an important milestone just as easy?
With our attentive staff and spacious accommodations, Club resorts are the perfect place to spend a birthday, an anniversary or any other occasion worthy of cake and candles.
Instead of a two-hour dinner party at a crowded restaurant, try a two- or three-day vacation with your closest family and friends. With Hilton Grand Vacations, you'll be treated to more space, concierge services for planning, a full kitchen for cooking and housekeeping for post-party cleanup.
Here are seven ways to celebrate in style at a Hilton Grand Vacations Club resort:
1. Rent out a movie theater.
Grab a bowl of popcorn and your favorite candy. Hilton Grand Vacations Club at Seaworld is equipped with an Owners lounge and a theater. Choose a movie and make it a private screening for your family and friends. Adults and children alike will feel like royalty with an entire theater to themselves.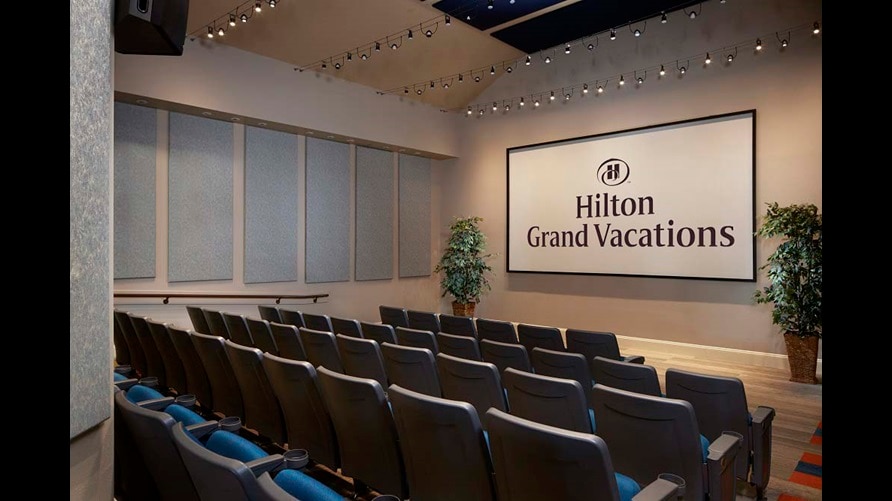 2. Plan a beach or pool party.
.At the Hilton Grand Vacations Club Ocean Oak Resort in Hilton Head, South Carolina, there's no shortage of places to cool off. This stunning property includes ADA-compliant beach access and zero-entry heated pools with spray features. Soak up the sun and then work your way to the activity center for a fun-filled day of swimming and games.
3. Pamper yourself at the spa.
Whether you're celebrating a birthday or bridal shower, you can get pampered at a Hilton Grand Vacations Club resort. Arrange spa services for your entire party at Anderson Ocean Club in Myrtle Beach or the Valdoro Mountain Lodge in Breckenridge. Indulge in a few drinks to go along with your massage and enjoy the perfect spa day celebration.
4. Make a splash.
Let the kids spend their special day in floaties and swimsuits. Hilton Grand Vacations Club Las Palmeras has a fantastic kid-friendly splash pad, a heated pool and a water slide. Experience the atmosphere of a water park just steps away from your room. Order pizza and splash away to ring in a big 10th birthday – or 40th, we won't judge.
5. Party in the game room.
For card clubs or competitive families, Parc Soleil Hilton Grand Vacations Club Orlando and Tuscany Village Hilton Grand Vacations Club have game rooms for all ages. Shoot a few rounds of pool, host a ping-pong tournament or play a game of chess. If you need help, work with our dedicated recreation teams to plan the ultimate game room birthday party.
6. Wine and dine.
Our full-service concierge would love to help you plan a wine tasting night or fine dining experience on your next visit. Try local wines and enjoy their respective pairings or ask the concierge for an anniversary dinner recommendation.
7. Gather around the campfire.
After enjoying a day at Legoland or the San Diego Safari Park, destress around the fire with your loved ones. Roast s'mores together over one of our fire pits at the Hilton Grand Vacations Club at MarBrisa. You'll be able to soak up the time with family and end the day with a beautiful sunset.
Plan an unforgettable celebration
Call 800-230-7068 and ask how Hilton Grand Vacations can help you make long-lasting memories.