Best of Hawaii: Oahu Activities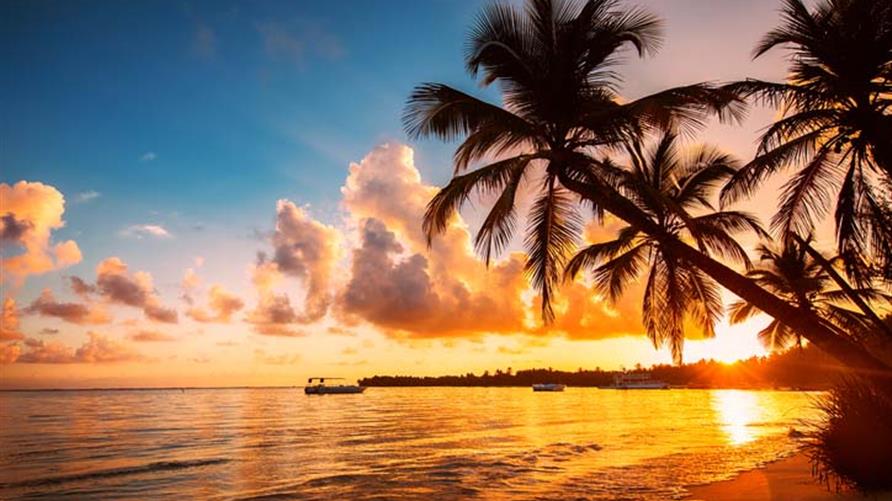 If you're planning a trip to Oahu, you've probably already come to realize just how much there is to do there. This one little island is home to historic landmarks, natural wonders and cultural hot spots you won't want to miss.
Thanks to Hilton Grand Vacations handy guide, you won't have to.
Here's where to start:
The Polynesian Cultural Center is one of the best ways to immerse yourself in ancient Hawaiian traditions and modern-day rituals. Spend the day exploring the rich heritage of the Pacific Islands by touring the Polynesian Village, then dine like royalty at an authentic luau, complete with one of the most spectacular evening shows on the island.
The Center also offers a Circle Island Tour, an expert-led historical and cultural tour that takes you off-property to Oahu's main sightseeing spots.
There's way more to Waikiki Beach than just sand and surf. You'll have a whale of a time splashing in the Pacific Ocean and watching the surfers take to the waves. It's also a great spot for little swimmers with a shallow lagoon area away from the breaking current. Stay for the spectacular sunset, grab a bite at Duke's (don't skip the Hula Pie for dessert!), then wander the wide array of shops that line the beachfront.
Remember to snap a selfie in front of the Duke Kahanamoku statue, a beautiful tribute to the legendary surfer, which gets adorned with colorful leis every day.
Chinatown
Chinatown is bursting with shops, ethnic markets, and incredible dim sum. Come here for a taste of Oahu's Asian influences at the many authentic Japanese, Chinese and Vietnamese restaurants, noodle houses and cafes in the area. They're extremely popular, so be prepared to wait in line for a coveted seat at the table!
Chinatown is also an artistic hub, home to indie art galleries and the Art Deco Hawaii Theater Center, which stages concerts, musicals, and comedy shows throughout the year. While you're here, pay a quick visit to the Buddhist Kuan Yin Temple to admire its striking green roof.
Iolani Palace is a National Historic Landmark and a living restoration of a proud Hawaiian national identity. Built in 1882 by King Kalakaua, Iolani Palace was formerly the home of Hawaii's last reigning monarchs. Today you can tour its opulent interiors and pristine grounds to relive the legacy of their Majesties.
A visit to the Pearl Harbor museum is at the top of our Oahu activities list. This is an incredible opportunity to pay respects to the fallen sailors and brave heroes of December 7, 1941. The monuments, naval vessels, documentary, and museum are all a part of this unforgettable experience.
The North Shore
Yes, the waves of the North Shore are what pull many travelers to visit this part of the island, but the drive to and around the north is just as enticing, with its rolling hills, coastal views and unspoiled historic towns.
The charming surfing village of Haleiwa Town is a must-stop, as is Laniakea Beach, home to Hawaiian green sea turtles. Cool off with authentic Hawaiian shave ice from Matsumoto and track down a garlic shrimp truck to enjoy a casual lunch beneath a Banyan tree.
Shark's Cove
Also located on the North Shore, Shark's Cove has been rated by Scuba Diving Magazine as one of the "Top Twelve Shore Dives in the World." Bring your snorkel gear and get ready to see a plethora of wildlife including sea turtles and manta rays!
Another great spot for snorkeling, Hanauma Bay has been a protected marine life conservation area since the '60s. Today, it's popular with all who wish to see the underwater world at its best and learn about the local wildlife along the way.
Diamond Head
You can see the iconic crater from Waikiki Beach, but it's worth getting a more up-close look by taking the hike (or quick drive) up to the top of the state monument for panoramic views of the city below. It's a steep trek, but totally worth your time and energy. To reward yourself for getting your steps in, hit up Leonard's Bakery near the base for some fresh-fried malasada's, a beloved Hawaiian donut treat since 1952.
Maunawili Falls
Venture to Kailua to see the cascading Maunawili Falls, which you'll reach after a beautiful walk along the river. It can get muddy here, so remember to wear sturdy hiking boots – you'll cross the river several times before you get to your final (and totally worthy) destination.
Go to the place where the sweetest Hawaiian Gold pineapples are grown where you'll not only get to take a charming train tour of the plantation where the fruit is harvested, but also taste them for yourself, whether in their freshest form or as the ever-popular Dole Whip ice cream.
Pick up a few kitschy pineapple-themed souvenirs for your loved ones in the expansive gift shop, tour the gardens, and navigate your way through the pineapple maze before you leave.
Continue planning your Oahu tip by adding more off-the-beaten path activities to your itinerary.