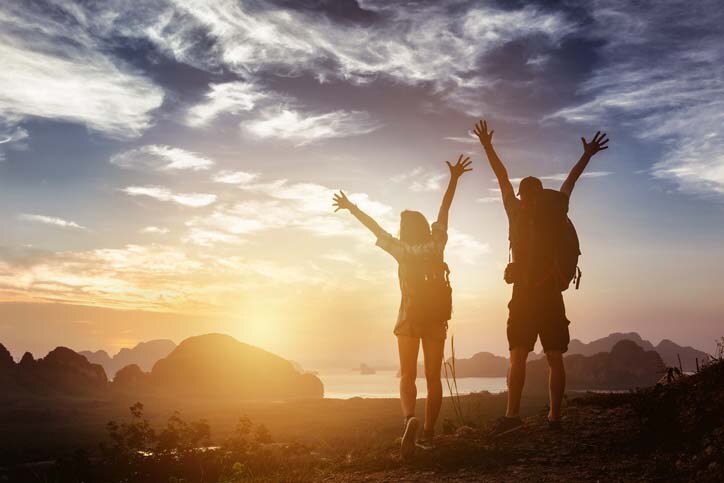 Some of the best hiking trails in the world can be found on Oahu and the Big Island of Hawaii, home to diverse landscapes ranging from lush rainforests to ancient lava fields and nearly every terrain in between.
Put on your hiking boots to stretch your legs and take in the natural wonders only these hiking trails have to offer.
Oahu
The Diamond Head Crater Trail should be at the top of your Oahu hiking list. It's a steep climb to the top of this extinct volcano, but the views of Waikiki Beach and the surrounding towns will make up for any sore muscles.
If you're looking for something more off the beaten path, try any of these additional Oahu trails ranging from easy to difficult.
Maunawili Falls
Distance: 2 miles
Difficulty: Moderate
Location: Maunawili Valley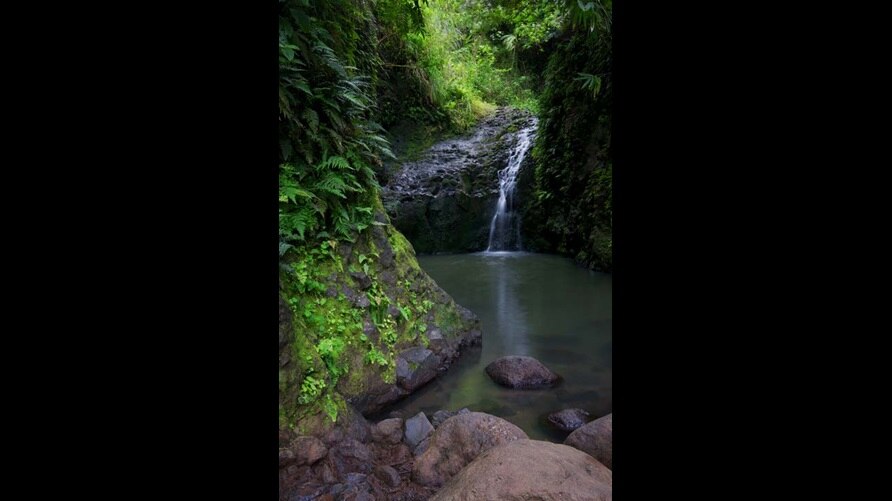 Wear shoes you don't mind dirtying to tackle this muddy trail. The hike is well worth the effort to catch a glimpse of (and dip your muddy toes into) Maunawili Falls at the end.
Ehukai Pillbox
Distance: 1-2 hours
Difficulty: Beginner
Location: North Shore (Sunset Beach)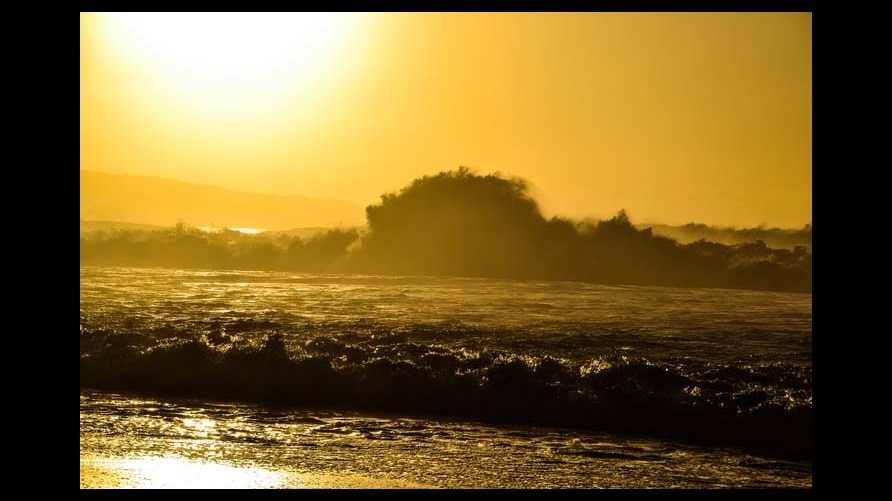 Hike this trail at sunset for breathtaking views of the North Shore's pristine beaches, where you might even spot a native Green Sea Turtle or two!
Hanauma Bay Rim Trail
Distance: 3.6 mile loop
Difficulty: Moderate
Location: Hanauma Bay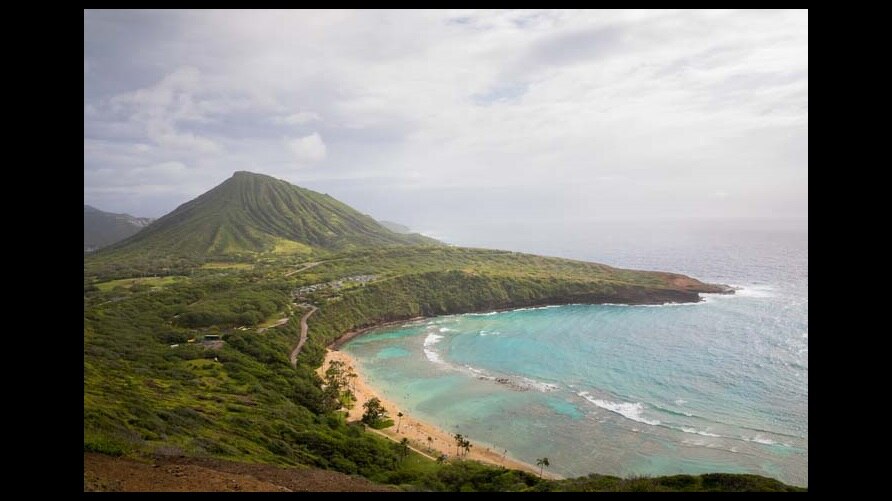 Rise and shine early to watch the sunrise from the Hanauma Bay Rim Trail, located within the Hanauma Bay Nature Reserve Park. Reward yourself with a refreshing dip or snorkel adventure in Hanauma Bay post-hike.
Makapu'u Lighthouse
Distance: 1-2 hours
Difficulty: Beginner
Location: Makapu'u Lighthouse (Southeastern part of Oahu)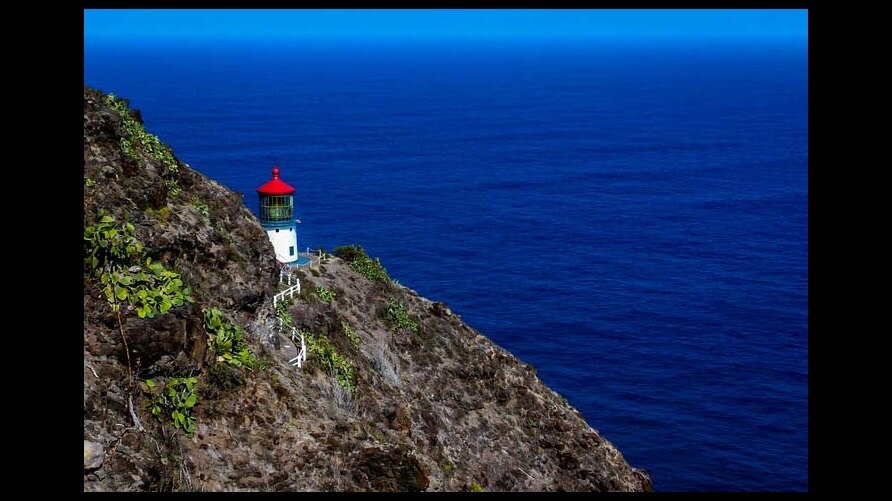 The Big Island
The stunning ecosystems of the Big Island provide trailblazers enough hiking to keep busy for months. Some of our favorites are in Hawaii Volcanoes National Park, including the Thurston Lava Tube and Kilauea'iki Trail, but here are several lesser known additional routes to consider as well.
Akaka Falls
Distance: .4 miles
Difficulty: Easy
Location: Akaka Falls State Park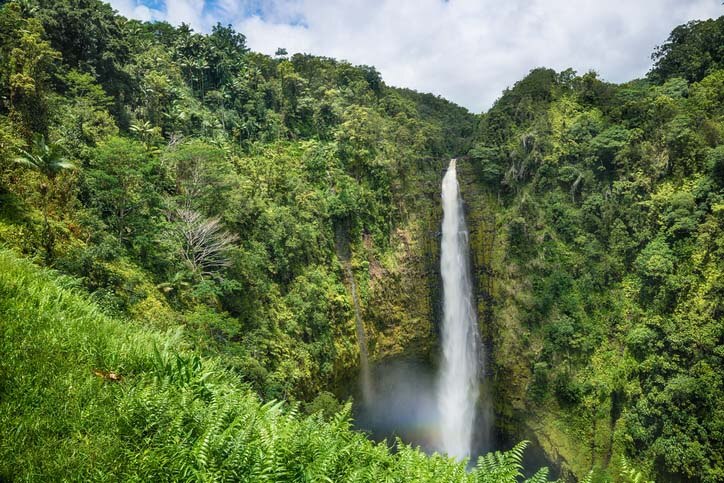 This short hike is mostly uphill, but you'll be treated to two of the most beautiful waterfalls on the island after your climb. As you follow the paved footpath, you'll first see 100-foot Kahuna Falls. Follow the loop around the bend and you'll discover towering Akaka Falls which plummets 442 feet into a gorge.
Waipio Valley
Distance: 3 miles roundtrip
Difficulty: Moderate
Location: Northern Hamakua Coast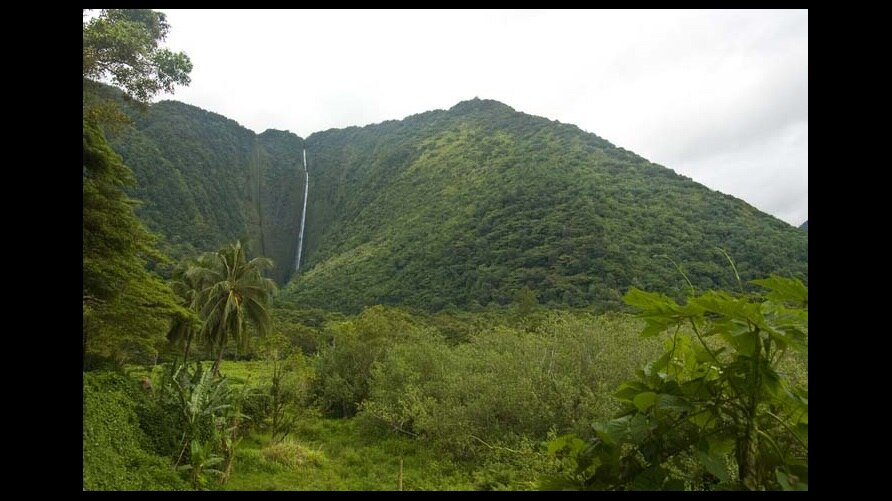 The lush Waipio Valley, also known as "The Valley of the Kings," was once the childhood home of King Kamehameha I, who established the Kingdom of Hawaii in 1810. The Big Island's tallest waterfall, Hiilawe Falls, cascades down 1,300 feet in the back of the valley. Most hikers park at the Waipio Valley Lookout and hike one mile down to the black sand beach.
Hawaii Tropical Botanical Gardens Hike & Donkey Trail
Distance: 1.5 miles
Difficult: Easy
Location: Hilo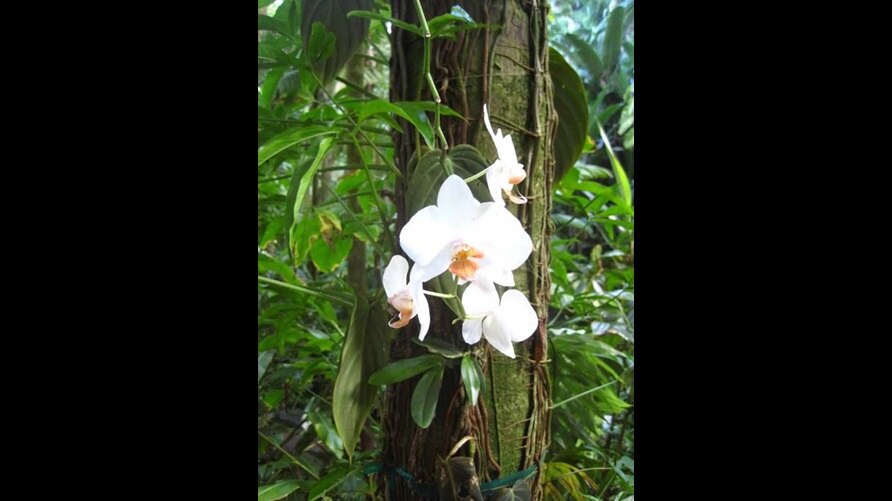 If you have a green thumb, this hike is a must. You'll encounter more than 2,000 different species of plants on this self-guided tour (a slow meander) that takes just about an hour to complete. If you want a longer hike, take the 2.5-mile (roundtrip) Donkey Trail down to Onomea Bay and Turtle Cove whose trailhead is just outside the gardens.
Pololu Valley Lookout
Distance: 2.5 miles roundtrip
Difficulty: Easy
Location: Northeastern coast, at the end of Hwy 270
Take in the stunning cliffside views of the dramatic coastline at the northern end of the Big Island on a 25-minute hike down to the valley floor ending in a black sand beach. We recommend packing a picnic to enjoy before you hike back up the lush cliffs.
Ala Kahakai National Historic Trail
Distance: 3 miles
Difficulty: Easy
Location: Waikoloa to Mauna Lani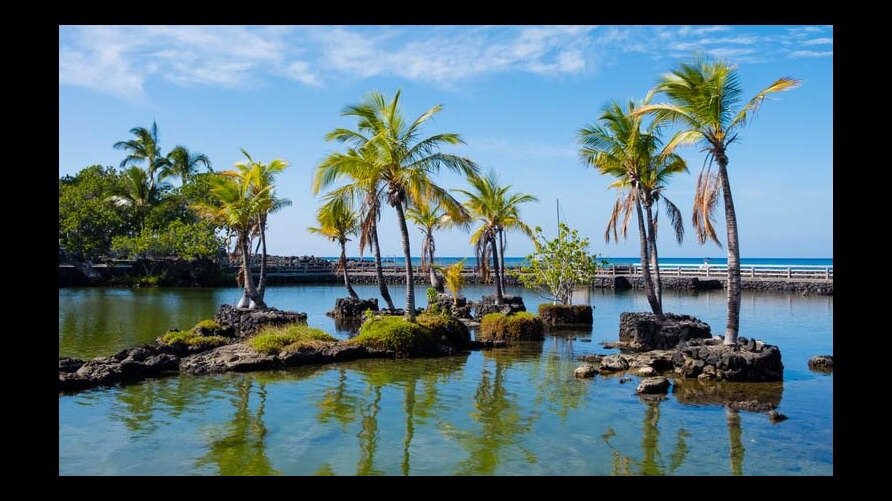 The Ala Kahakai National Historic Trail is an old, restored Hawaiian hiking trail that connects the Mauna Lani and Waikoloa Resorts. Spot ancient artifacts, fishponds, and interesting archeological treasures along the way. In total, the trail stretches 175 miles along the island perimeter, but this section is a stunning hike around dramatic bends and beautiful blue ocean views. Stop for lunch at Napua and snorkel in one of the best spots to spot tropical sea life.
Venture off the beaten path to discover more of Oahu's hidden gems.