Hidden Gems in Oahu, Hawaii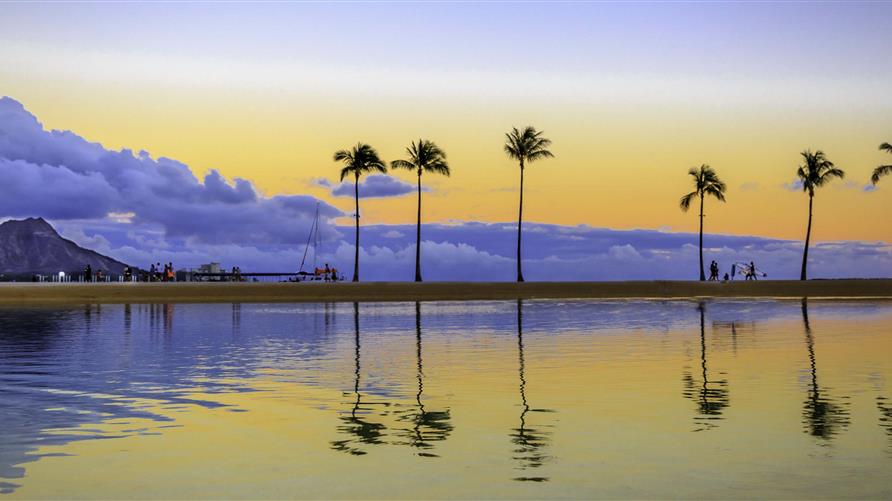 After visiting Hawaii a few times, we no longer seek out the touristy spots and instead look for things to do that are a little less popular with first-time visitors.
Over time we have created a list of our favourite things to do, just small things that we have great memories of or are simple fun that not everyone else does.
I tell all of my friends who are first time visitors to Hawaii to try and do at least a few of these things or get off the beaten track and explore things outside of Waikiki.
Some of the things on our list aren't even outside of Waikiki, they are just things to do there that often get overlooked or people don't think about.
Here are 5 things to do in Oahu that aren't over run by tourists and will have you seeing local wildlife and getting fresh air.
Shark Cove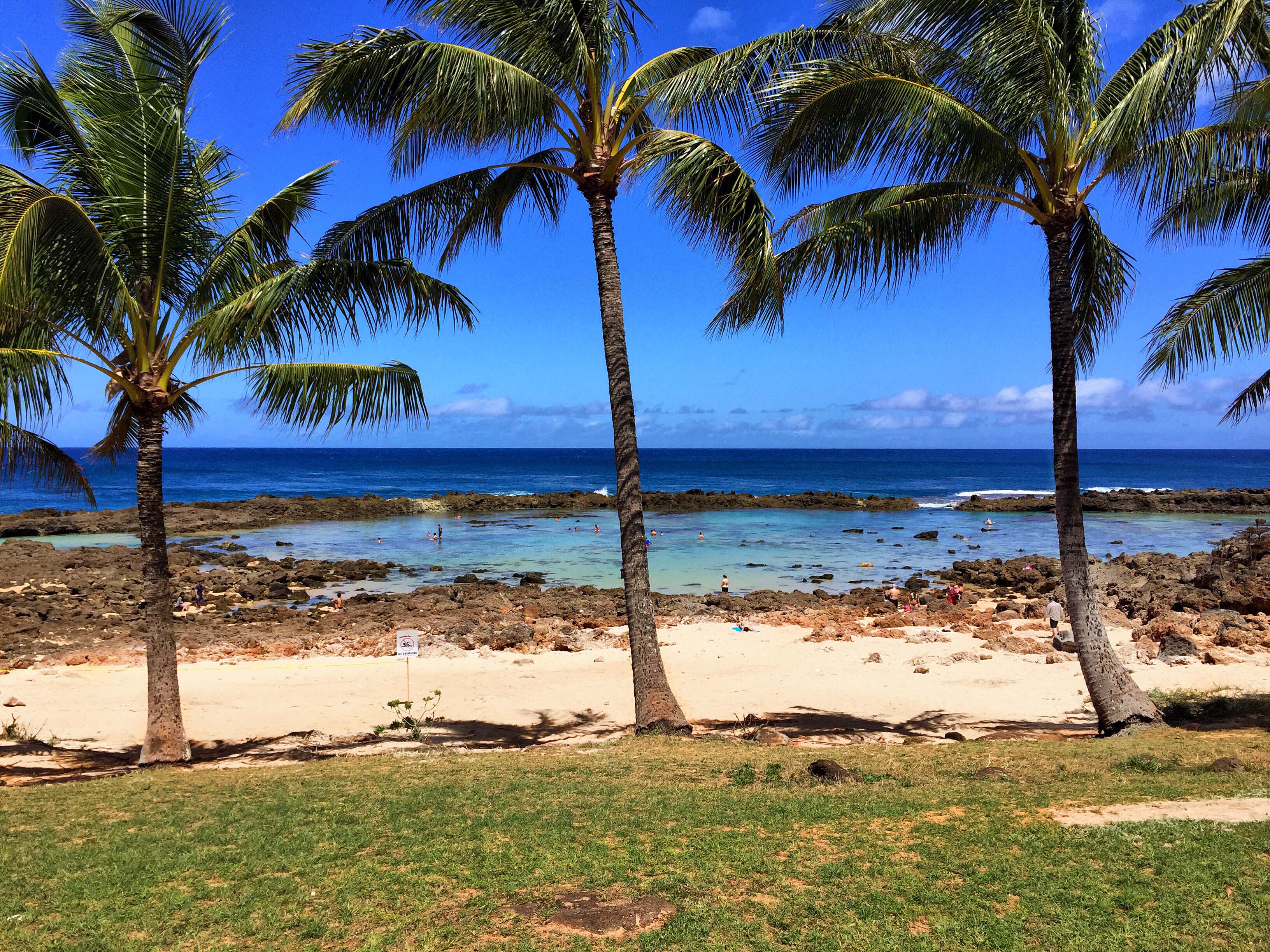 Shark Cove is becoming more popular with tourists but it's still much less crowded than the North Shore surf beaches.
Located along the north shore of Oahu, between Waimea and Sunset beaches, Shark Cove is a large protected rock pool, named not for sharks but for the shape of the lagoon from above.
The pool is great for kids as the rock wall protects from the north shore waves, although during surf season or high winds getting too close to the edge can be dangerous as waves do crash over the wall. If you visit, stay closer to the beach, especially with small kids, and enjoy the crystal clear waters and tropical fish swimming around your feet.
Don't swim near the wall if large waves are breaking over.
There are toilets and showers on site making this a great spot for a morning swim and picnic lunch from the supermarket or restaurants located almost directly across the road.
Makapu'u Lighthouse Trail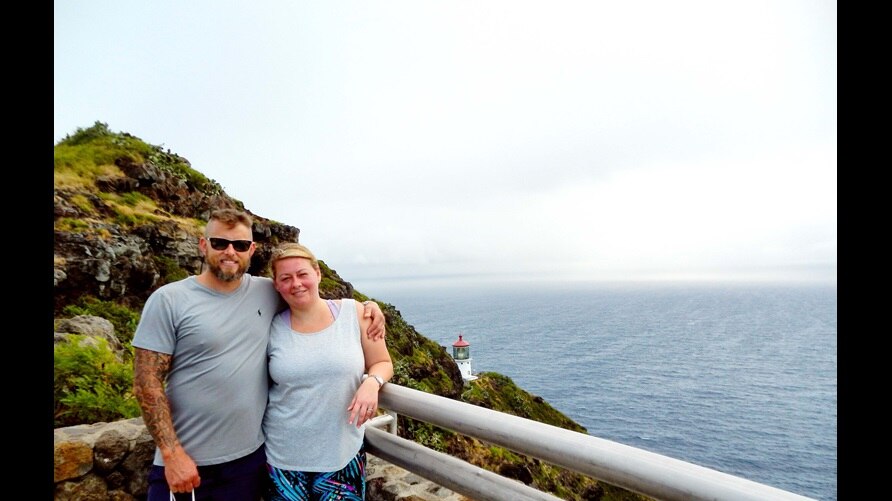 This often makes the list of things to do on Oahu, but it hasn't been completely overrun by tourists.
The hike is about a mile long, uphill all the way. Anyone with moderate fitness will be fine although it isn't as easy as some of the reviews make out. Couch potatoes may find it tougher, although there are plenty of spots to stop for a breather and photos if you don't mind going slow.
Go early as it gets quite hot out in the open and bring lots of water as there are no water supplies along the walk.
The view from the top is spectacular, and if you go during whale season, you can see them quite close to the shore.
The MakaPu'u Lighthouse Trail is located on the east side of Oahu, between Hanauma Bay and the Sea Life Park. Parking can be limited if you go too late in the morning.
Kuhio Beach
Kuhio Beach is located in Waikiki, past the Dukes statue and is recognisable because it has a man-made breakwall along its entire length.
It seems like an odd addition for a list for things that aren't packed with tourists but this little beach is so much quieter than the main Waikiki beach but you still get the Waikiki vibe.
If you walk along the breakwall to the little hut at the end, you get sweeping views of Waikiki and Diamond Head, and breakwall means that it is always calm and warm, making it great for kids or those wanting a calm ocean experience.
This little beach is a great place to get your inflatables out but make sure you take them with you when you leave!
You can rent a beach chair and umbrella for about $25 for a half day and it's a great spot to watch the sunset. Within walking distance from most Waikiki hotels, it's easy to get pick up a picnic lunch or dinner along the way.
Koolina Lagoons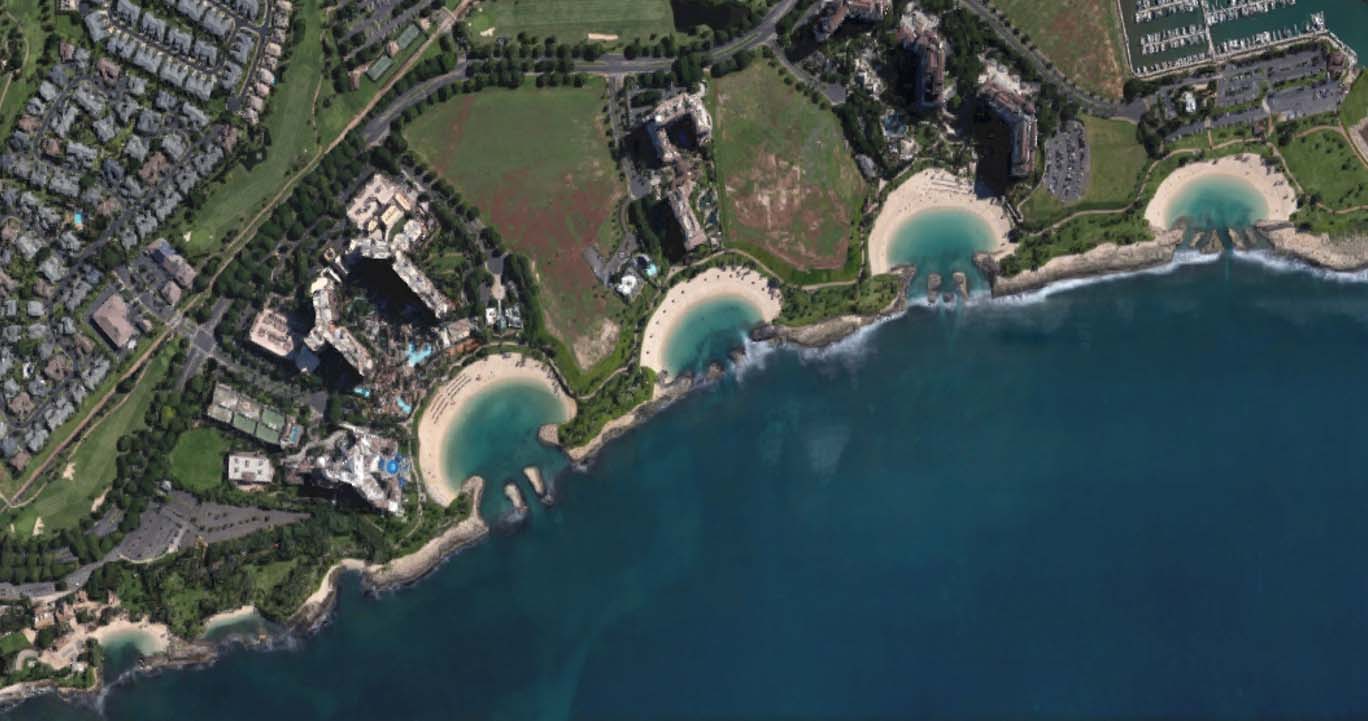 Ko Olina is made up of a small enclave of hotels on the west side of the island, and its series of man-made lagoons. The lagoons are home to lots of tropical fish, turtles. I've even seen Hawaiian Monk Seals swimming in their waters.
As with all beaches in Hawaii, the lagoons are open to the public at all times. There is some limited free parking or you can use the hotel parking for direct access.
The lagoons in front of the hotels are often a little busier than the lagoons at either end but overall, this is a great place to get away from the crowds and see some Hawaiian aquatic life. You can use the hotel restaurants for drinks and snacks but you can't use the beach chairs or swimming pools.
Much smaller than the lagoons in front of the hotels, Paradise Cove lagoon and Lanikuhonua Lagoon are both almost always deserted during the day and often have lots of turtles swimming among the fish. This is a great spot to get up close and personal with the turtles, but remember these are wild animals and are protected, so please don't touch.
You can swap your points to RCI points to stay at a number of the Ko Olina Hotels, check for availability before you do. They can sell out fast.
Walk to Ala Moana
Ala Moana is the large open air shopping centre just outside of Waikiki. Most people drive or catch the tram to get there, but walking there is easy and gives you some time to get some exercise and see some of the area outside of Waikiki.
If you're starting from within Waikiki proper, I suggest walking down Lewers Street towards the ocean and through Fort DeRussy Park. The park is home to the Hawaii Army Museum, a small but interesting museum covering the history of the military in Hawaii.
Further along the path, you'll reach the Hilton Hawaiian Village, you'll know you are there when you hit the Duke Kahanamoku lagoon. The lagoon is open to the public so this is a great opportunity to check it out and maybe come back for a swim on another day.
You can then either take the time to walk through the village including the shops, art installations and restaurants or around the front of the lagoon and through the Ala Wai Marina next door. Either way, you will eventually end up on Ala Moana Boulevard.
If you don't want to walk along the beach, you can walk the entire length of Kalakaua Avenue to Ala Moana Boulevard. This walk is much more urban, past large hotels, restaurants and local businesses.
Once on Ala Moana Boulevard, you will cross a bridge across the Ala Wai Canal and head towards the shopping centre. If you want to extend your walk, you can take a left onto Ala Moana Park Drive and onto Ala Moana Beach which you will often have almost to yourself.
If you take another left onto the pathway, you will find yourself at Magic Island, a small man made lagoon that is great for swimming and often has turtles and lots of tropical fish.
Ala Moana Beach Park is also home to the Honolulu bowls club and the McCoy Pavillion and Tennis Club. There are 2 L&L barbecue places, one at either end of the park as well as bathroom facilities.
After walking through the park, you can cross Ala Moana Boulevard and enter Ala Moana Shopping Centre.
The direct walk will take about 30 minutes but I encourage to stop along the way to see some of the sights in between.
National Memorial Cemetery of the Pacific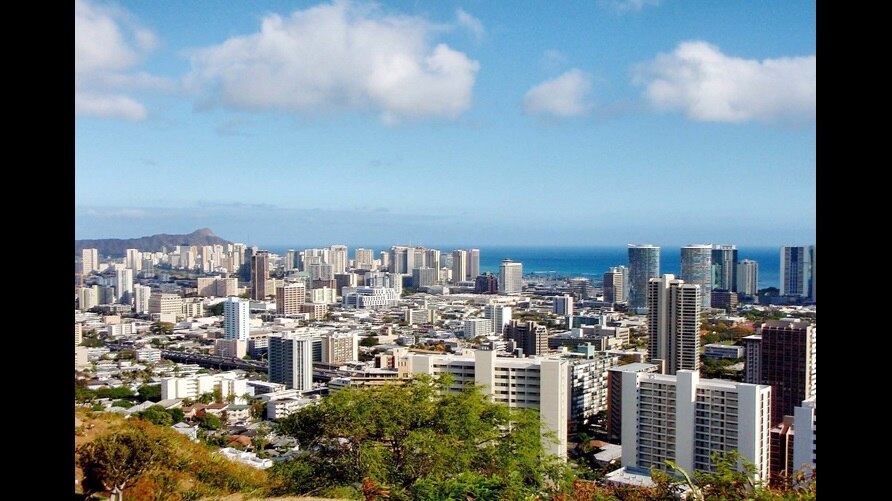 Located inside Punchbowl Crater, way above Honolulu, the National Memorial Cemetery of the Pacific is a moving place to visit and offers a sprawling view of Honolulu and Waikiki, all the way to Diamond Head.
The cemetery serves as a memorial to honour those men and women who served in the United States Armed Forces, and those who have given their lives in doing so.
Many might think that visiting a cemetery is not what you want on a tropical Hawaiian holiday but I highly recommend even if it's just for the view.
Punchbowl is also home to the Memorial Walk, a pathway to the Honolulu lookout, lined with plaques installed by various veterans' groups' commemorating specific groups.
This includes Australia's ANZACs and Japanese-American units fighting in Africa and Europe during WWII. The walk takes about 10 minutes and the view from the top is spectacular.
Both times I have been, the cemetery has been quiet and we have had the lookout to ourselves. Remember that this is an active cemetery so please be respectful when visiting.
In Australia, ANZAC Day is a national day of remembrance that broadly commemorates all Australians and New Zealanders who served and died in all wars, conflicts, and peacekeeping operations. It is observed on the 25th of April each year.
I was delighted the last time I was in Hawaii to see that an ANZAC Day service was performed at the Punchbowl Memorial and would recommend attending to anyone. There are also other services during the year to commemorate those that have served, most open to the public.