Expert Advice: How to Empower Yourself to Adventure Again
Insight from a mental health expert on how to inspire positivity and embrace wanderlust in today's world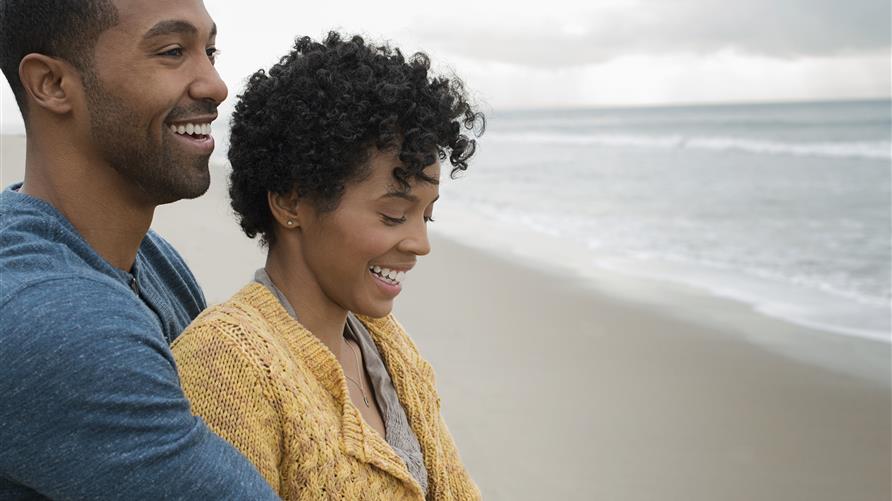 Stir crazy travelers and industry insiders have mulled over a singular question for weeks now. "When will it be safe to travel again?" As summer approaches, for many, so does the desire to get out and enjoy sunshine and carefree days, even as unknowns about what travel might be lingers on.
At Hilton Grand Vacations, we're optimistic.
We caught up with Morgan Rahimi, MS, LMFT, PMH-C to get an expert opinion on how to manage what for some might be uncertainty about getting out.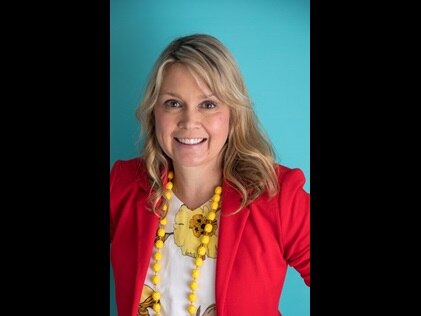 HGV: We know from our research that people are eager about travel, but hesitant to get out. Can you speak about the mental health benefits of taking time to rest, recharge and get away?
MR: Hesitation is a safety mechanism that saves us from reacting without thinking and served a great purpose in keeping people safe during this pandemic. As time passes, it will be integral for people to continue to focus on their needs sensibly.
Research shows that when people don't take time to rest and recharge, there is an increase in issues related to physical and mental health, well-being, relationships, sleep, and work performance. Vacations are vital. People need to unwind and recharge in order to be their most productive, best selves.
Self-care is a popular way to say that people should focus on their needs by pausing work and focusing on wellness, traveling, exercise, socializing and resting.
HGV: Once people have peace of mind (and the all-clear), what are the mental health benefits of staying connected to our support systems, like friends and family?
MR: Reconnecting with support systems of all kinds is vital to mental and physical well-being. Research shows that emotional and physical support from others makes us healthier by reducing the harmful effects of stress and depression.
Socializing, laughing, supporting others, and many other activities can trigger increased levels of the chemicals responsible for our good moods.
HGV: Some people will, understandably, experience varying degrees of hesitation as we begin to think about leaving home more often and taking vacations. How do you suggest people approach those feelings?
MR: Uncertainty, anxiety and other emotions are very normal for everyone in 2020. We are in a changed world, and with it comes a wide assortment of feelings.
Recognizing these emotions and that you can only control what you can control is a fundamental step in managing them. Research shows that negative feelings such as fear and anxiety can be highly corrosive because many people either bottle them up or dwell on them.
The healthier choice is to acknowledge your feelings and then manage them. Managing them could be taking long walks, practicing deep breathing techniques, journaling or meditation.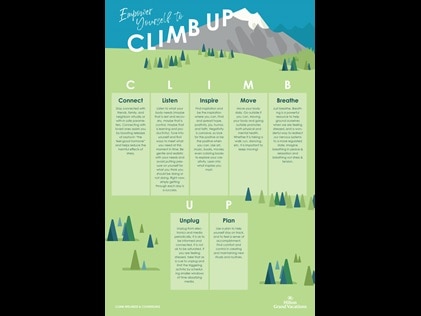 HGV: Lastly, what tips do you have to help us cope with the unknown?
MR: As the coronavirus has shown, nothing is certain or absolute. Lack of control causes increased levels of anxiety, depression and trauma.
One way to handle that is to find something you can have control over, such as cooking, painting, reading, exercising or coloring. Cherish the things that are important to you. Treat every day as a gift and enjoy it to the max.
We're Here for You
When you're ready to get out and get away, you can be confident that staying with Hilton Grand Vacations provides its guests and Owners with exceptional, reliable cleanliness and a sense of safety, comfort and security.
See how we're helping Clean the World make cleanliness and hygiene available to those who need it most.
About Dr. Rahimi
Morgan Rahimi, MS, LMFT, PMH-C provides counseling and life-coaching services for teenagers and adults in Central Florida. She is a Licensed Marriage and Family Therapist and certified in multiple approaches.
Morgan has been working in the mental health field for more than 12 years, assisting couples, families, and individuals in a multitude of settings.
As an advocate for women and families and the co-founder of the Central Florida Postpartum Alliance, she strives to raise awareness, provide support, resources and treatment referrals to those impacted by Perinatal Mood and Anxiety Disorders. She has served as an expert panelist for the XL 106.7 Perinatal Forum and Hats Off to Mothers Conference.