24 Hours in Odawara, Japan
Discover the must-do's of this charming city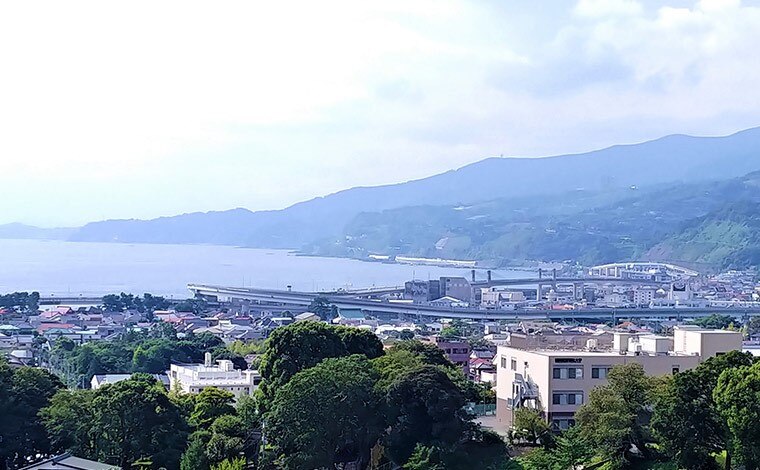 The eyes of the world will be on Tokyo this year as athletes from far and wide head to the Land of the Rising Sun. If you're thinking about a trip to Tokyo yourself, consider adding a day-trip beyond the city's pulsing streets.
The city of Odawara lies just outside Tokyo and is easily reachable by train from Tokyo Station, where you can catch the Shinkansen (bullet train) for a quick, 30-minute ride. Alternately, the Tokaido Line offers a more leisurely 1.5-hour commute. Better yet, treat yourself to a more comfortable ride aboard the Romancecar from Shinjuku Station, a reasonably priced option with reserved (and reclining!) seating.
Odawara offers a different taste of Japanese culture, with miles of natural beauty and landmarks steeped in ancient history.
Here's what to see, where to go and what to do (even on a rainy day) in Odawara, including plenty of family-friendly activities that everyone will enjoy.
Itinerary
| | |
| --- | --- |
| 8:30 a.m. | Odawara Station |
| 9:00 a.m. | Odawara Castle |
| 9:30 a.m. | Odawara Castle Costume Experience |
| 10:00 a.m. | Odawara Castle NINJA Pavilion |
| 10:40 a.m. | Odawara Castle Children's Amusement Park |
| 11:40 a.m. | Snack |
| 12:30 p.m. | Lunch |
| 1:30 p.m. | Dessert |
| 2:10 p.m. | Suzuhiro Kamaboko Village |
| 5:40 p.m. | The Bay Forest Odawara by Hilton Club |
Take a brisk 20-minute walk from the train station to the north entrance of Odawara Castle Park, a Japanese treasure built in the 15th century and now a National Historic Site.
Spend some time exploring the immaculate grounds, then scale the castle tower to reach the observation deck five stories up, offering great views of the surrounding city. Each floor offers a unique insight into Japanese history and culture.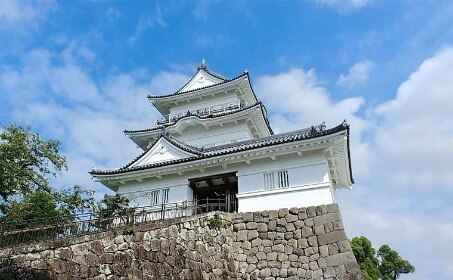 The first floor is demonstrative of the Edo Period and the second of the Sengoku Period. On the third floor, you'll find a series of Odawara Castle-inspired arts and crafts for little ones to enjoy.
Up another level, you'll find exhibits about the Meiji era and beyond.
Note: there isn't an elevator onsite, so be prepared to climb the rugged steps to reach the top.
Odawara Castle Park – Honmaru
Open 9 a.m. to 5 p.m. daily (last admission at 4:30 p.m.)
Admission: Adults (junior high school age and older) ¥510 │ Children ¥200
Odawara Castle Costume Experience, 9:30 a.m.
If you're traveling with children, consider visiting the gift shop near the Tokiwagi Gate for the chance to dress them up in authentic Japanese clothing, including samurai (Jinhaori and Kacchyu) armor, kimonos and ninja-yorois.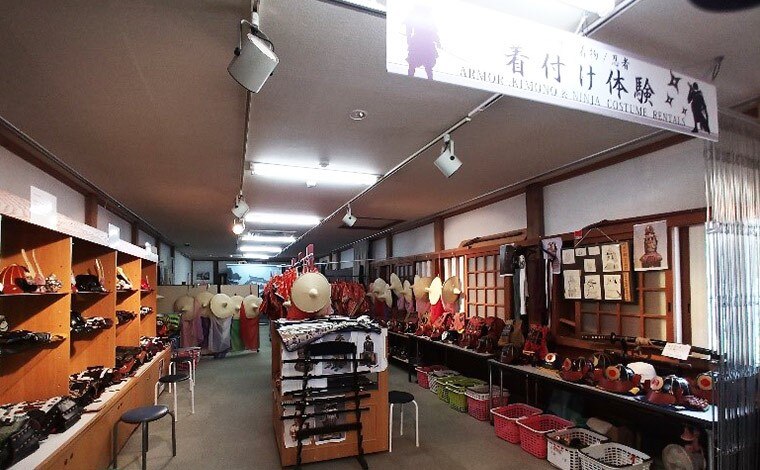 If you're feeling young at heart, there are also adult-sized costumes to try on. Obviously, this makes for a great family photo op, and you'll get to stay in your costume for up to an hour, so you'll have plenty of time to find the perfect backdrop. Don't forget your props and swords!
Note: you can't enter Odawara Castle itself in costume, but you're free to wear it while wandering the surrounding grounds.
Odawara Castle Costume Experience – Honmaru Plaza Tokiwagi Gate 1F
1-hour costume rentals available 9 a.m. to 4 p.m. daily (final costume rental at 3:30 p.m.)
Adults ¥500 │ Children ¥300
Next, head to the Odawara History Museum (in full ninja armor) to register the kids at the NINJA Pavilion, where they'll embark on a mission to tackle hands-on obstacle courses and answer clues to unlock the secret code and prove their ninja strength.
They'll even leave with a small souvenir at the end of the experience.
Note: This attraction tends to draw crowds, so expect longer wait times if you're visiting during a weekend or holiday.
NINJA Pavilion – Odawara Castle History Museum (Ninomaru)
Open 9 a.m. to 5 p.m. daily (last admission at 4:30 p.m.)
Admission: Adults ¥310 │ Children ¥100
Before you leave Odawara Castle Park, stop at the children's amusements for the kids to run out their energy. This attraction is ideal for pre- and elementary-age kids, and includes battery-operated cars, mini trains, and coin-operated kiddie rides.
Odawara Castle Children's Amusement Park – behind the castle tower
Open 9 a.m. to 4 p.m. daily
Mini trains and battery cars ¥80 each │ Coin-operated kiddie rides ¥30 each
Snack Time at NAKAGAWA298, 11:40 a.m.
It's time to satisfy your inner foodie. Work up an appetite by taking a leisurely stroll from Odawara Castle Park toward Odawara's city center where you'll come across NAKAGAWA298. This beloved butcher in Hojo Pocket Park (located just three minutes from Odawara Station) is known for selling exceptional meats since 1910.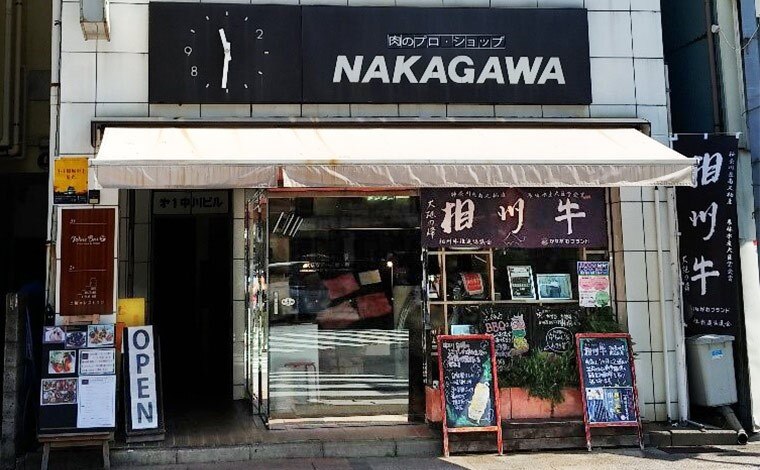 Today, locals flock here for its Soushu Wagyu, a premium type of beef from Kanagawa cows bred from calf to adult. This allows for a higher-quality product with complete traceability when it comes to food sourcing.
Try the croquettes and cutlets, all of which make a great snack (totally worth it even if it is close to lunchtime!).
Nakagawa298 – 2-8-43 Sakaemachi, Odawara City, Kanagawa Prefecture
Open 10 a.m. to 6 p.m. daily
Snacks range from ¥150 to ¥180
Odawara's ideal position overlooking Sagami Bay makes it a booming town for the fishing industry.
Hitch a ride from Odawara Station to Hayakawa Station on the JR Tokaido Line to the Fish Market Restaurant located on the second floor of Odawara's beloved fish market. There you can sample the day's freshest catch in a variety of authentic Japanese preparations.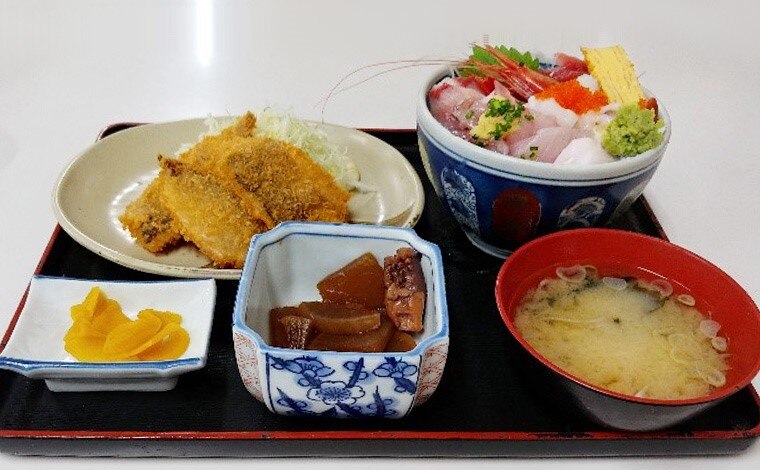 The earlier you can get there, the better. The restaurant's pre-set meals sell out quickly, especially the Odawara Don (rice bowl), which often has limited availability.
Other favorites include the Seafood Rice Bowl (local fish, tuna, Hamachi and squid along with small bowls of simmered squid and daikon radish stew, miso soup, white rice, and pickles) and deep-fried Horse Mackerel.
Fish Market Restaurant – 1-10-1 Hayakawa, Odawara-shi, Kanagawa Prefecture, Odawara Fish Market 2F Central
Open 10 a.m. to 3 p.m. daily (last order at 3:00 p.m.) │ Closed Wednesdays
Walk off your full belly by heading down to the bay to watch the crashing waves meet the shore.
When you've made room, head to Hitotose No Yuki just across the road from the Fish Market Restaurant to try Japanese-style shave ice made with fresh seasonal fruit, a variety of syrups and sweetened condensed milk. The peach is especially refreshing!
Take your concoction outside to enjoy on the terrace in the sunshine. If it's a rainy day, take a seat inside the shop and enjoy the warm plum kelp tea.\
Hitotose No Yuki – 1-5-7 Hayakawa, Odawara City, Kanagawa Prefecture
Open 10:30 a.m. to 3:30 p.m. │ Closed Wednesdays
Take the Hakone Tozan Railway to Kazamatsuri Station where you'll disembark near the Suzuhiro Kamaboko Village, a great place to pick up souvenirs to remind you of your stay.
Odawara is known for its seafood staples including Kamaboko: a cured surimi or paste made of pureed white fish, salt, sugar, egg whites, fish sauce and Japanese sake pressed into steamed loaves, often found with a pink exterior (or a signature pink swirl in the U.S.).
You may have encountered Kamaboko in a ramen bowl back home, but there's nothing like eating it locally and fresh.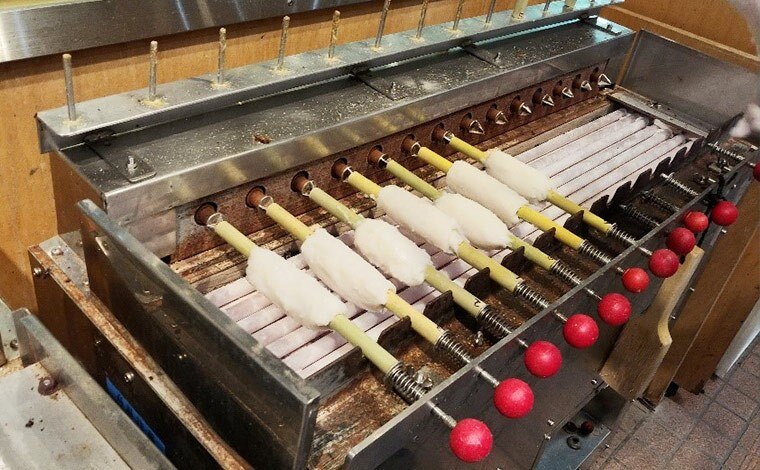 You'll have the chance to take a tour of the Kamaboko Museum, taste samples and take a class where you can learn to make it yourself.
The Kamaboko/Chikuwa Handcraft Experience Class is the most popular and is ideal for both kids and adults. You can make Kamaboko and Chikuwa, another seafood snack prepared with bamboo.
Note: advanced reservations are required for classes.
While your culinary creations are grilled for 20 minutes, head upstairs to explore the Kamaboko Board Painting Art Museum and Food and Chemistry floor, or browse the Suzunari Market gift shop and grab a bite at CAFE107.
Kamaboko-No-Sato – Odawara City, Kanagawa Prefecture, Kazamatsuri 245
Kamaboko Museum open 9 a.m. to 5 p.m. daily
Suzunari Market open 9 a.m. to 6 p.m. daily
CAFE107 open 10 a.m. to 5 p.m. daily
¥500 - ¥1500 per class, per person
Board the train to JR Nebukawa Station to your final destination: The Bay Forest Odawara by Hilton Club, your resort-style retreat for the night.
This resort is tucked into the sprawling grounds of the Hilton Odawara Resort & Spa, offering villa-style accommodations overlooking Fuji-Hakone-Izu National Park and an impressive roster of amenities. Take a plunge in the onsen hot springs before turning in for the night and dreaming of the day's adventures.
The Bay Forest Odawara by Hilton Club – 583-2 Nebukawa, Odawara City, Kanagawa Prefecture
Rates vary based on season and room type.
Start planning your far-east journey by booking your stay at The Bay Forest Odawara by Hilton Club