Eating Better on Vacation: Advice for Vacation Meal Prep
Take advantage of your Hilton Grand Vacations in-room kitchen with these tips and easy-to-cook vacation meal ideas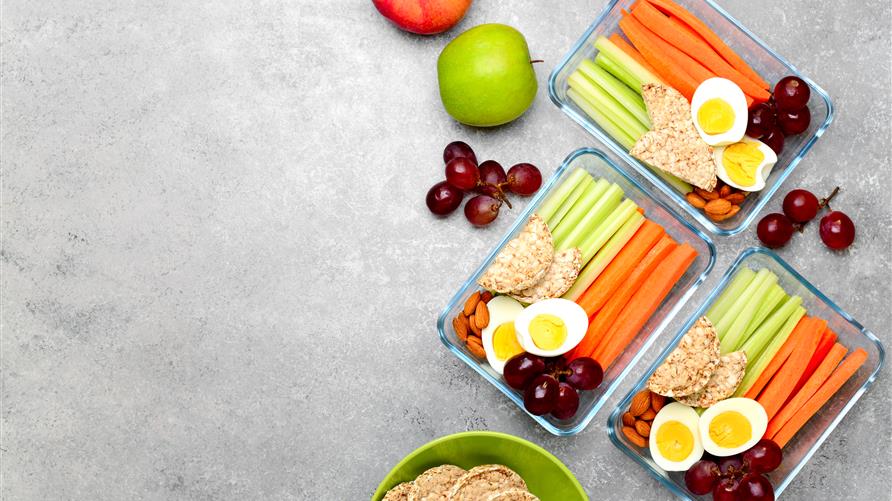 You scheduled your trip months ago, put together the perfect outfits, and of course, mapped out all the places you want to go.
Take your planning one step further and think about the meals you're going to have.
One reason we bought a timeshare with Hilton Grand Vacations was access to a full kitchen that included a refrigerator and oven. It gives our children a bit more of their every-day favorites while trying new foods along the way.
The icing on the cake is all the pots and dishes are there, so luckily, I don't need to bring the kitchen sink.
Here is how I meal prep for our vacation.
Note: Because all of our current vacations are within driving distance of our home (5-8 hours away) we get to bring a lot more with us.
What to Pack
We pack a flip-top crate with all the essentials for the trip, which saves money for fun treats out and about.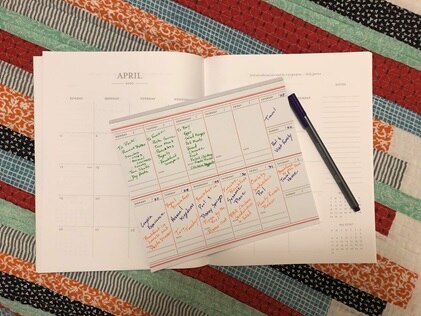 I also make a detailed list of the things best ingredients to purchase fresh.
We freeze a couple of meals in a giant cooler bag. Pancakes, waffles, bagels, pasta sauce, and taco meats are our go-to options that can be used in many ways.
Not food-related, but we also pack all toiletries and kid-specific items in another crate, which makes for easy packing and unloading.
It also makes it easy always to have what you need on hand.
What to Buy
We buy a couple of fresh items to carry us through the week and easily supplement the meals we have planned. Eggs, deli meats, bread, cheese, fruit, salad fixings, and just a couple more odds and ends are on the list.
I love that just minutes away from Hilton Grand Vacations Club at SeaWorld is a supermarket, making shopping a breeze.
It makes it much easier to get straight to the fun of relaxing and takes away some of the stresses of vacation planning.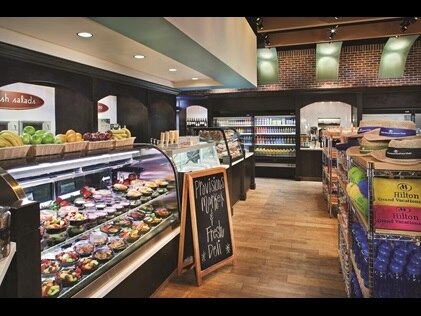 It's nice to know that the Marketplace on the hotel grounds also has supplies for a quick meal.
In some Hilton Grand Vacations locations you can even elect to "stock the fridge." We haven't tried that service yet but love knowing we have options.
What to Try
My favorite easy vacation meal is a semi-homemade ravioli dinner. Here's what you need:
Spinach-and-cheese ravioli (straight from the grocery store)
Homemade meat sauce (made with love ahead of your trip)
Your favorite salad in a bag
A trip to the on-property Marketplace for an ice cream treat
By taking the time to plan out our meals, all my family eats well throughout the trip and returns home without needing a vacation detox.
Read on for more easy vacations meals to maximize your resort room.