The 8 Hottest Hot Springs Destinations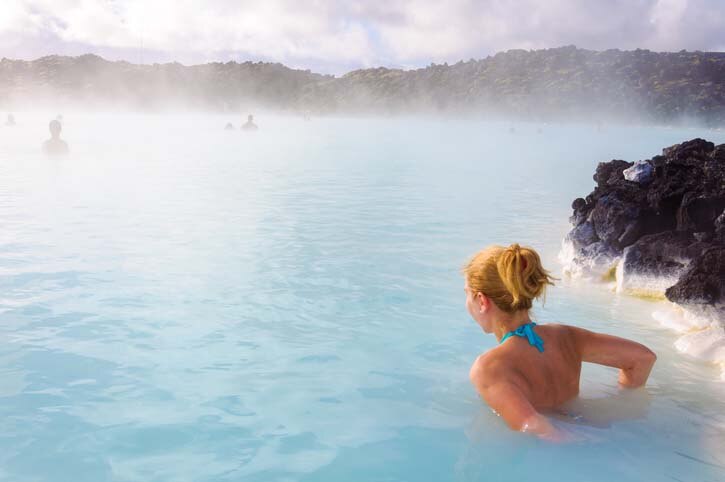 If you're partial to a warm soak in the tub, you'll want to consider adding our top hot springs vacation destinations to your bucket list. Mother Nature's worked her magic on these natural baths, frequented by locals and travelers from around the world seeking wellness for both the body and mind.
Homestead Crater
Midway, Utah; United States
Just 20 minutes from Park City, the Homestead Crater is actually a 55-ft-tall and 45-ft-deep cave made from limestone rock naturally hollowed out and filled with 90- to 96-degree warm water. Descend the tunnel leading through the rock wall to the manmade deck and public soaking area where you can swim, snorkel and scuba in the crystal-clear mineral water.
Deception Island Hot Springs
Deception Island; Antarctica
You'll have to travel much further out of your comfort zone to take a dip in these relatively untouched hot springs. Inside a large volcanic crater sits an escape from the Arctic cold: a once-in-a-lifetime opportunity to bathe in a natural hot spring surrounded by glaciers, penguins and the now-abandoned, historic buildings once home to a whaling station.

Spencer Hot Springs
Austin, Nevada; United States
One of Nevada's best hot springs destinations is tucked inconspicuously around a sagebrush corner. Just off Highway 50, the "Loneliest Road in America," sits Spencer Hot Springs, a geothermal hotspot comprised of four baths made from cattle troughs. Come here to watch the incredible sunsets while you soak.
Banff Upper Hot Springs
Banff, Alberta; Canada
In 1883, three rail workers stumbled across hot water and steam coming out of a cave on the lower slopes of what is now known as Sulphur Mountain. In the late 19th century, people began to flock to Banff to enjoy the soothing and reputedly healing properties of its mineral-rich springs. The water in the Banff Upper Hot Springs are heated geothermally, bubbling up to the surface from almost two miles into the Earth's crust. It's practically magic to sit in the pools in the winter, enjoying a steam while watching the snow fall on the surrounding peaks.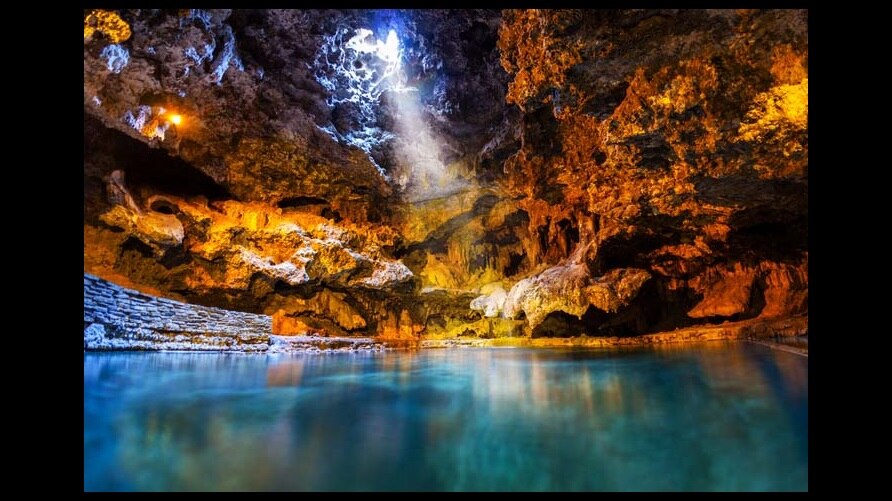 Hot Springs State Park
Thermopolis, Wyoming; United States
Just a few hours from Yellowstone National Park, this hotspot offers 6.2 miles of hiking trails leading to a free bathhouse with indoor and outdoor soaking pools fed from the surrounding mineral hot springs. The water stays at a balmy 104 degrees, great for soothing tired feet and sore muscles.
Jigokudani Monkey Park Onsens
Yamanouchi; Japan
Affectionately known as "Hell's Valley," it's well worth the trek to get to these secluded pools located 2,790 ft. up in the forest. At the end of your climb, you'll meet the Japanese macaques (snow monkeys) who've taken a liking to the steamy onsens (Japanese for "hot springs).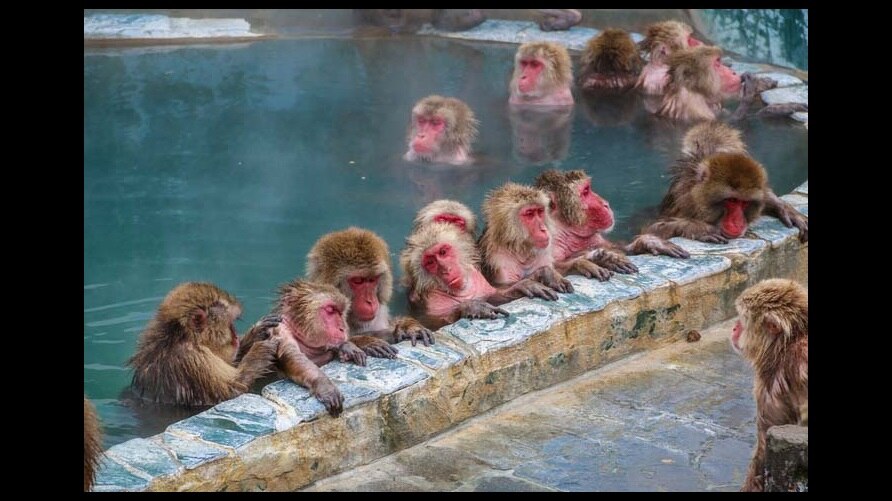 Takaragawa Onsen
Gunma; Japan
Takaragawa is one of Japan's most scenic set of hot springs, tucked into the mountains and trees beyond a babbling brook. These hot springs were once used by samurais and shoguns and are said to be filled with magical waters that heal cuts and bruises, improve circulation, and relieve arthritis.
Hot Springs National Park
Hot Springs, Arkansas; United States
Hot Springs, Arkansas is arguably the mecca of natural thermal hot springs, boasting no less than 47 in total whose restorative properties were once enjoyed by Native American tribes. Today, you can start at the Visitor Center, then explore Bathhouse Row containing seven historic bathhouses. You can also try a more traditional bathing experience at the Buckstaff Baths, which are fashioned after European spas of the 18th century.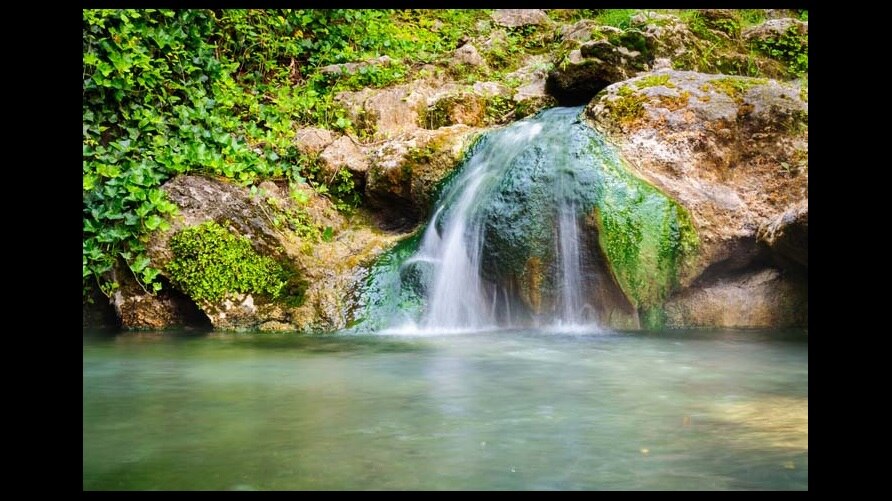 Read more about our favorite hot springs destinations in Japan with a first-hand review from one of our Hilton Grand Vacations Explorers.