7 Fitness Apps For Anytime, Anywhere Workouts
Keep your health goals on track with these fitness apps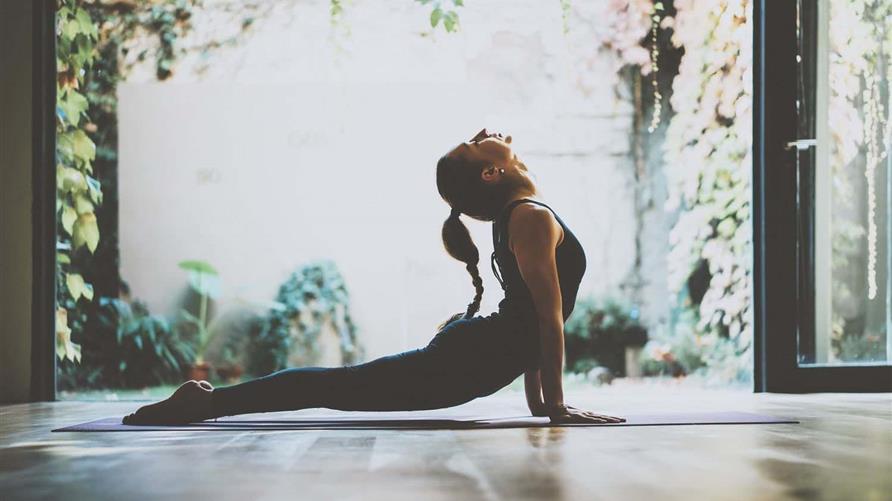 If there is anything, many of us desire - whether we're living our day to day routine or traveling away from home - staying sane and healthy always top the list.
Studies suggest that engaging in moderate daily exercise will do just that. You may not always have access to your favorite fitness studios or gyms, so we're sharing seven of the best workout apps to keep you feeling your best and bring your daily "home" workout to life.
If you love to run outside and explore new areas, try Map My Run by Under Armour. This app is a fitness tracker that enables you to use the GPS on your phone to track all your fitness activities.
You can discover a new running route programmed on an interactive map. The app will record the duration, distance, pace, speed, elevation and calories burned. If you prefer walking, cycling or other types of cardio fitness, check out: Map My Walk, Map My Ride and Map My Fitness.
This app claims to be your ultimate personal trainer, no matter your fitness level.
Nike Training Club boasts 185+ free workouts from strength and endurance to mobility and yoga. With this workout trainer app, you can choose 15-45-minute equipment-free workouts as well as workouts using light or full equipment.
If it's structure you crave, the personalized training plans adapt to your schedule. The app offers workout recommendations tailored to your routine. The more you use the app, the more customized your picks become.
To make the app even more fun, you can look to some of your favorite athletes and try their inspiring workouts. Isaiah Thomas, Julie Ertz, Cristiano Ronaldo, and Sydney Leroux Dwyer are just a few athletes you will find on the app.
If you're worried disruptions to your schedule will jeopardize your weight loss or other fitness goals, add MyFitnessPal to your phone.
Set your fitness goal, whether it be weight loss, gains or maintenance, and let the app take care of the rest. It is like having a nutritionist in your pocket.
The app can count calories, track nutrients, upload restaurant menu items, scan barcodes of foods and more. It connects to other fitness apps such as MapMyRun so you can track your food intake and workouts. To keep you motivated, the app uses graphs to track your progress.
If your goal is to keep your fitness routine moving forward no matter what, a yoga app might be your best bet. Find an open space wherever you are and place your phone in front of you. Pocket Yoga will guide you through a 30-, 45-minute or 1-hour session using vocal and visual instructions.
Over 300 illustrations demonstrate correct posture and alignment as well as a dictionary containing benefits of each pose.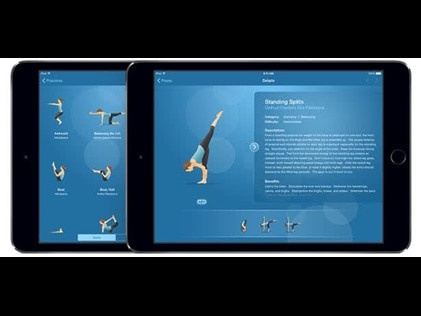 You can preview a routine and select one of the 27 sessions to fit your experience level. As you use Pocket Yoga, the app will save and track your workouts, heart rate and calories burned. As a bonus, the app can sync with the Apple Watch, iPad and TV.
Rated #1 by a study assessing fitness apps by the ACSM (American College of Sports Medicine), Sworkit has already delivered nearly 100 million workouts to people of all fitness levels. The app's goal is to serve anyone who needs an easy solution to fitness.
Sworkit can help busy people find more energy by using equipment-free workouts, personal training, and in as little as five minutes. To take your fitness to the next level, sync Sworkit to MyFitnessPal and the Apple Health app to track workouts and energy burned.
If you enjoy running on the treadmill but need motivation, try Aaptiv, which claims to be the #1 audio fitness app.
You have access to more than 2,500 audio-based workouts led by personal trainers.
Quickly pick up rhythm and speed on the treadmill with music-driven workouts, including amazing playlists. Workouts range from seven minutes to complete training programs.You can choose from a variety of categories, include running, elliptical, cycling, stretching, yoga and strength training. Aaptiv even offers full marathon, half marathon, 10K and 5K training programs.
Created by Chris Jordan, Director of Exercise Physiology at the Johnson & Johnson Human Performance Institute, this app fits any schedule.
Workouts range from seven to 32 minutes, and there are 72 individual exercises, plus an additional 22 workouts you can customize based on your fitness level.
The Smart Workout feature gauges your fitness and motivation level and creates a variety of exercises specifically for you. You can even set workouts and inactivity reminders to help you stay on track.
Continue to nurture your mind, body and soul with this Travel Lover's Book List.