8 Reasons We Love Hawaii … And You Will, Too!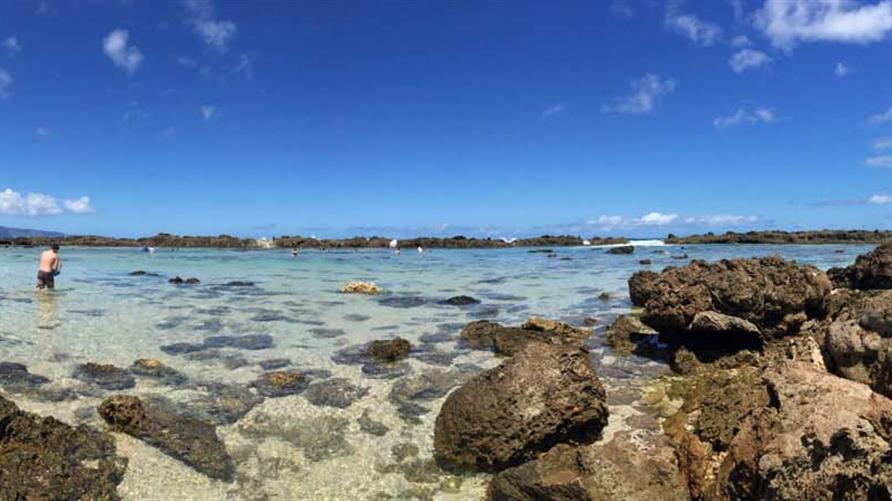 We love Hawaii.
There's something about the Hawaiian people and the beautiful islands that we just can't get enough of.
It's hard to put into words how Hawaii makes you feel. You can get lost in the natural beauty of the place, even in built-up areas like Waikiki, but it's something more. Hawaii has an unseen vibe that instantly calms the mind.
Aloha isn't just a word, it's a state of mind. It's living your life with love and friendship, peace and compassion.
The Hawaiian people have this in spades, they truly live Aloha and you can feel that love and warmth when you are there. They love their islands and truly feel a connection with the land, they respect their traditions and expect the same from you.
From shopkeepers to surfers, you will always find a welcoming smile.

We love that we can visit many times and never get bored. We have visited six times (so far) and there are lots that we haven't seen or done. They are on the list for the next trip!
Hawaii doesn't have to just be a beach holiday. The islands are so diverse that you could easily spend a week exploring and never set foot on the beach (not recommended, the beaches are amazing!)
Here are eight reasons you should visit:
1. Shop till you drop and eat till you pop.
2. Enjoy history and culture.
Visit museums and palaces in Honolulu. Make a stop at Pearl Harbour, historic Lahaina on Maui or the various tours dedicated to Hawaiian culture.
3. See the wildlife.
Watch green sea turtles in their natural environment (in some places you don't even have to get in the water to see them). You can whale watch, swim with manta rays and dolphins, ride horses and even see an elusive wallaby.
4. Enjoy a relaxing holiday where you don't see another soul.
You can do that on Kauai, known for its remote locations, beaches and breathtaking scenery
5. Savor a romantic honeymoon.
Maui is the honeymoon capital of the world and for good reason – 5-star resorts, romantic beach-side restaurants and plenty to explore around the island.
6. Get your adrenaline pumping.
Visit Kualoa Ranch for ATVs, 4-wheel drive and horseback tours on Oahu. There is zip lining and rapids on Kauai and helicopter tours on the Big Island.
7. See a live volcano.
Hawaii is growing every day, The Big Island is home to one of the world's most active volcanoes. Visit Volcano National Park or take a helicopter tour over the lava.
8. Snow ski.
Believe it or not, you can do that in Hawaii. The summit of Mauna Kea gets snow in the winter, and – for a short time – you can ski.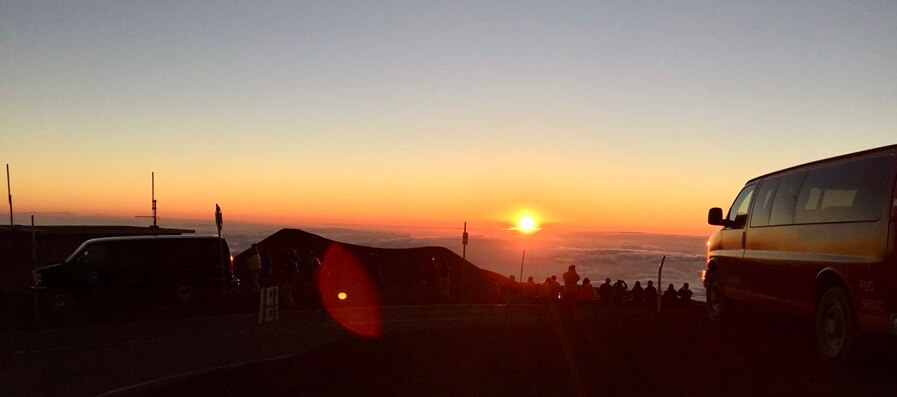 Mauna Kea Sunset Views
Where to Stay
Hawaii is a place we recommend to all our friends, it's great for lone travelers, couples and families with kids of all ages. We like to spend at least two weeks away to relax and experience all Hawaii has to offer.
The first week we pick somewhere relaxing within a short distance to places we can explore.
Now that we are Owners, our top pick is the Big Island, so we can use our points at one of the resorts in Waikoloa. The resorts are vast and offer lots to see and do within the resort and close by.
The second week we always stay in Waikiki.
The Hokulani has become our resort of choice. Talking to other owners we've met, the Hokulani doesn't seem to be the popular choice, with people preferring to stay at the Hilton Hawaiian Village.
It's great for us because Hokulani is always relatively quiet compared to HHV, but I would encourage anyone, especially couples, to give it a try.
The rooms are luxurious and the rooftop pool deck has an amazing view across Waikiki to the ocean. It's a quiet little slice of paradise right in the heart of Waikiki.
With five properties on Oahu and four on the Big Island, there is an option to suit everyone and their points budget.

Hokulani Rooftop WaikikiHokulani Rooftop Waikiki