Why Travel Planning is Imperative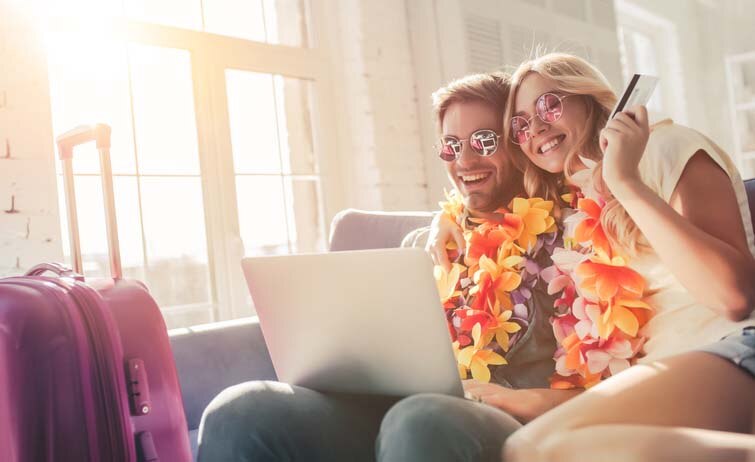 Having experienced years of travel to various destinations around the world, I've learned that planning ahead is imperative for a memorable vacation.
There have been several times when I've traveled to a faraway place, only to discover afterward that I missed some great experiences. From that moment on, I made it my goal to not put myself in this situation again.
To help make your travel planning a bit easier, here are some helpful tips and tricks I've learned:
Plan according to your wish list
Before starting the actual travel planning, think about what your dream vacation might look like. Do you want to lie around a pool, read a book and relax and not think about anything? Or, are you in search of adventure and want to see as much as you possibly can? Once you've determined the type of trip you want, you can commence the search for the perfect vacation.
Check the weather conditions
Research the weather conditions in the area you're visiting. This helps with the packing process. If you don't need to bring a coat and gloves, then your luggage will be that much lighter. Conversely, if you need it and don't have it, you can get it.
Check in for your flight early
This is something I always do and I set a personal calendar invitation to remember. If you check in right at the 24-hour mark prior to the flight, you can avoid paying the flight seat fees at booking.
One of the best tricks I've used is to select an aisle seat for my companion and a window seat for myself in the same row at the back of the plane. In most cases, no one will choose a middle seat at the back and we will have the luxury of having no one between us and plenty of room to stretch. If the plane is full and there is someone between us, I will simply offer them the window seat (they are always grateful for this) and then I will move over to sit beside my companion.
Research popular attractions
Don't miss out on 'must sees' in the location you are going to by not researching all of the attractions in that area. Look at reviews for those attractions and select those that you think you will have time to do. This also allows you to plan your budget beforehand so that you're maximizing your experience, not your wallet.
Know the distance to your attractions
I've been caught in this dilemma before, especially when traveling to Europe or Canada. These are countries that are spread far and wide and it sometimes takes quite a bit of time to get from one destination to another.
Plan your excursions according to the distance between locations so that you don't spend more time getting there rather than being there.
Know your travel essentials
Research the hotel or resort you are going to so that you can determine what you need to bring and what you can leave behind. Most hotels and resorts have toiletries, blow dryers, robes, and also laundry services on site. This means you can pack less and bring back more of those souvenirs without having overweight luggage you have to pay for on the trip home.
Create a travel itinerary
Ensure that you maximize your experience by creating an itinerary. This will ensure that you have plenty of time to do everything you want while you're there. Again, this helps with budgeting.
Know the culture
If you are traveling to a country you've never been to, research the culture ahead of time. What seems fine in the country you reside in may not necessarily be acceptable in other countries. In certain places for instance, it is forbidden to chew gum on the streets, and those that do not abide by the rules could be fined or arrested.
My best advice would be to reach out to an expert who could tell you all about the country/place you are visiting and all it has to offer.
When you think ahead and do a little travel planning, you will feel much of the eagerness which the experience itself will bring. When you plan in advance, the anticipation and joy of looking forward to something is half the fun as the trip itself!