Travel Research: Choosing The Best Accommodations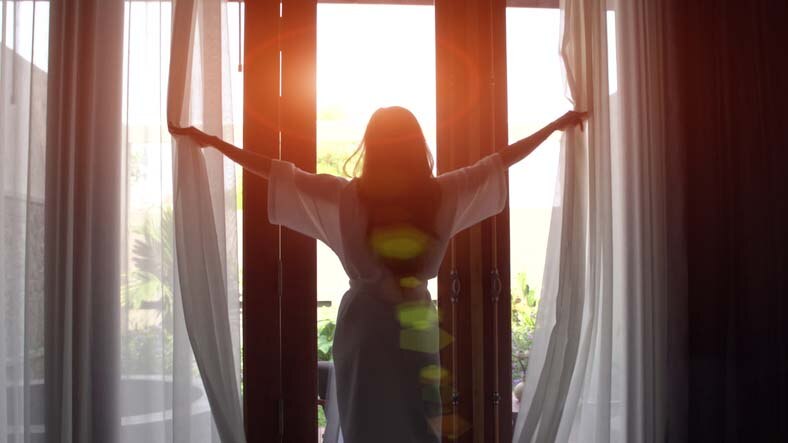 Choosing the best accommodations when you travel can make or break your holiday. It's important to pick somewhere that fits your style and that the location, type and amenities are going to help you enjoy your holiday.
One of the first things I think about when looking for accommodation is what type of holiday I'm going to have.
Am I looking to spend relaxing days by the pool or am I going to be out exploring all day? Am I traveling with others or just with my husband? Do I want to do lots of planned activities or take every day as it comes?
All of these things will change what type of accommodation I would choose. There is no point paying for a luxury resort if you're going to be out exploring all day. If you want a relaxing pool experience, you want to make sure the pool is great.
Here are some resources I use to help me find and decide on where to stay.
Google Maps
Location is everything. If you're looking for quiet relaxation, don't book a city break. If you want to walk to everything, make sure you're not staying off the beaten track.
Google Maps is a brilliant resource for you to be able to see in 3D (in most locations) where you are staying and what is close by. You can see how far a hotel is from the beach and major landmarks as well as things like restaurants, activities, shops and markets.
If you sign up for a Google account, you can 'pin' all of your favorites in advance to be able to use when you reach your destination. If you don't want to use your data while out and about, you can download the map and your favorites and use them offline.
This makes it easy to research the things you want to do and keep them saved in one place, ready to access on the go. You can also create a custom map and share it with family and friends.
TripAdvisor
Sites like TripAdvisor provide real-time 'star' ratings based on traveler experiences and will give you the most accurate view of the property. The site lists reviews and photos from the property and travelers, provides pricing and also offers an easy way to see what is located close by.
I like to read the best positive reviews but also the really negative ones to see what people had a problem with. Often, negative reviews are things that could have been avoided with proper planning and by understanding what you are booking.
There are often people who are unhappy with a room type they booked but traveled in the busiest time and are upset that the hotel couldn't move them.
You can get a good feel if there are fundamental issues at the hotel or if there are things that could have been avoided if the person traveling had done their research.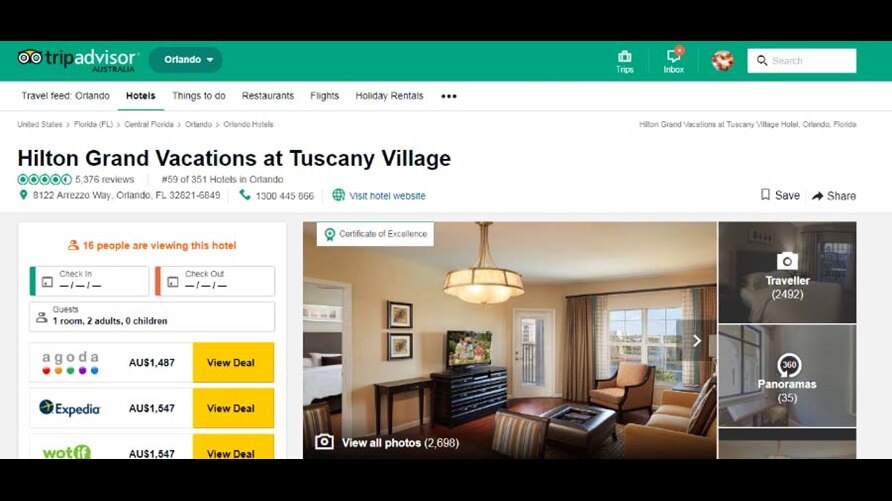 Social Media
A hotel's social media accounts will give you some great information about what is happening and will often include info about the wider area. You can also view feedback and ratings to see what people are saying about the property.
Hotel Websites
A hotel website will often have the most information about the hotel's amenities and room types as well as additional information such as onsite restaurants, activities, spa and gym facilities, and the surrounding area.
Many hotels now offer a price guarantee to offer you the best price online; however, you should still do your research to see if there are better options. They might offer the cheapest but another site might offer the same room type either with additional inclusions or in your own country's currency to save on international transaction fees.
Hilton Grand Vacations Member Website and Hilton.com
If you're using points for your holiday the first thing you should do is look at the Member website.
Each of the properties has a short write up with photos, amenities lists and points charts, everything you need to determine the best place to stay.
If you're converting your points to HiltonHonors points, Hilton.com will show you all the hotels you can use using your points, including all of the brands under the Hilton banner.
Blogs and Special Sites
There are many blogs and special sites dedicated to locations around the world and specific travel needs.
There are sites dedicated to traveling with young kids, to traveling alone or for people with disabilities. These sites can be invaluable as they often provide first-person expertise and experience in a specific place or holiday type.
By using the above tools, you will get a good idea of what to expect before you go so you can be sure you will enjoy where you're staying.
Choosing the best accommodations is half the battle, after all!