Owner Spotlight: A Lifetime of Family Vacation Memories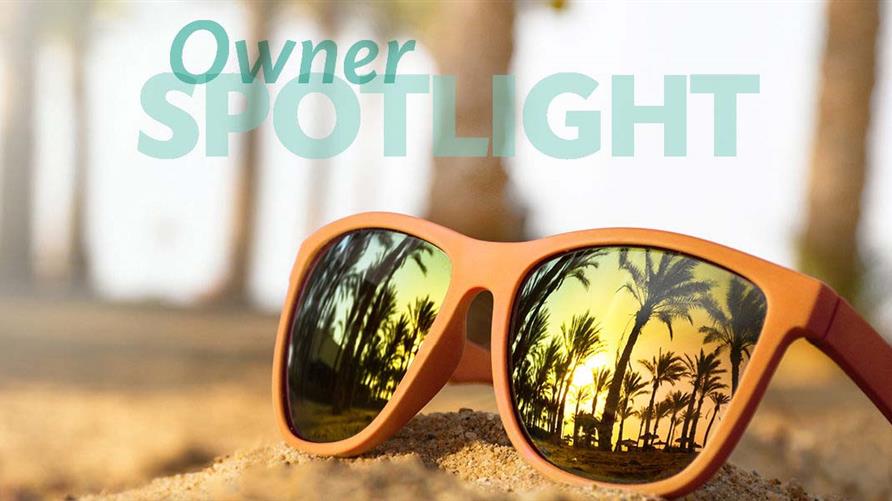 Our Owners have access to some of the world's most sought-after vacation destinations around the world. But seeing them through the eyes of a child can make those experiences even more magical.
Hilton Grand Vacations Owner Teresa G. knows the joy of traveling with loved ones. In fact, she's been traveling with her sons to our resort properties since 1995 – and she's never looked back. Here's her perspective on making a lifetime of memories with the help of Hilton Grand Vacations.
Q: When did you become an Owner with Hilton Grand Vacations?
Teresa: When Hilton Grand Vacations first established the SeaWorld property in 1995, I took my boys to Walt Disney World and stayed at a Hilton hotel.
The property was still under construction, but they were promoting a showing of the new property for purchase. Soon after, we ended up buying into the first Hilton Grand Vacations building. We didn't stay there until it was finished, but that purchase was the start of our vacation ownership.
Q: Why did you decide to become a Hilton Grand Vacations Owner?
Teresa: My three boys love going to Walt Disney World. My two youngest loved Disney's Magic Kingdom, and my oldest son was really into technology and loved Epcot.
The Hilton Grand Vacations property was the perfect vacation spot for us. We bought a two-bedroom there during Platinum Season, and we've gone every year during spring break since.
Q: Any standout memories from your travels?
Teresa: Traveling with relatives and friends is what stands out to me. We always travel together as a family, so our focus is on being together and enjoying one another's company.
My cousin and a friend from work both purchased at other Orlando properties, so we've been able to see both of them on vacation. We also traveled to Hawaii and Marco Island with my sister and brother.
Another thing that stands out is the Hilton Grand Vacations community. When we interact with Club Members, they all seem to really enjoy their ownership. Other timeshares don't compare with the service and quality of the Hilton resorts.
Q: What is your favorite property and why?
Teresa: Originally, SeaWorld was my favorite property because my kids loved it and we have so many memories there. My husband and I are going back to Hilton Grand Vacations Club at SeaWorld for our 45th wedding anniversary. We reserved a three-bedroom to stay with our sons and their kids.
The more I think about it, I love all the properties and I'm so excited to start traveling to them with my grandkids.
We became Owners in 1995, so we have been able to stay at many Hilton Grand Vacations resorts. As soon as we hear about a new one, we want to go check it out together.
I've been to Hilton Grand Vacations Club at MarBrisa to take my kids to Legoland. We've also traveled to Ocean Plaza in Miami where they have a rooftop pool. It's a small, lovely resort more suited for adults.
Tuscany Village and Parc Soleil are gorgeous, too. We love Marco Island: It's a much quieter resort and such a nice family vacation spot. We've also stayed at Myrtle Beach several times, including a stay during the grand opening.
We spent a wedding anniversary in Hawaii at Lagoon Tower. In Las Vegas, we've stayed at the Elara, which I'd like to go back to, as well as the Flamingo.
As I said before, when a new property is opening, I always have an urge to go see it.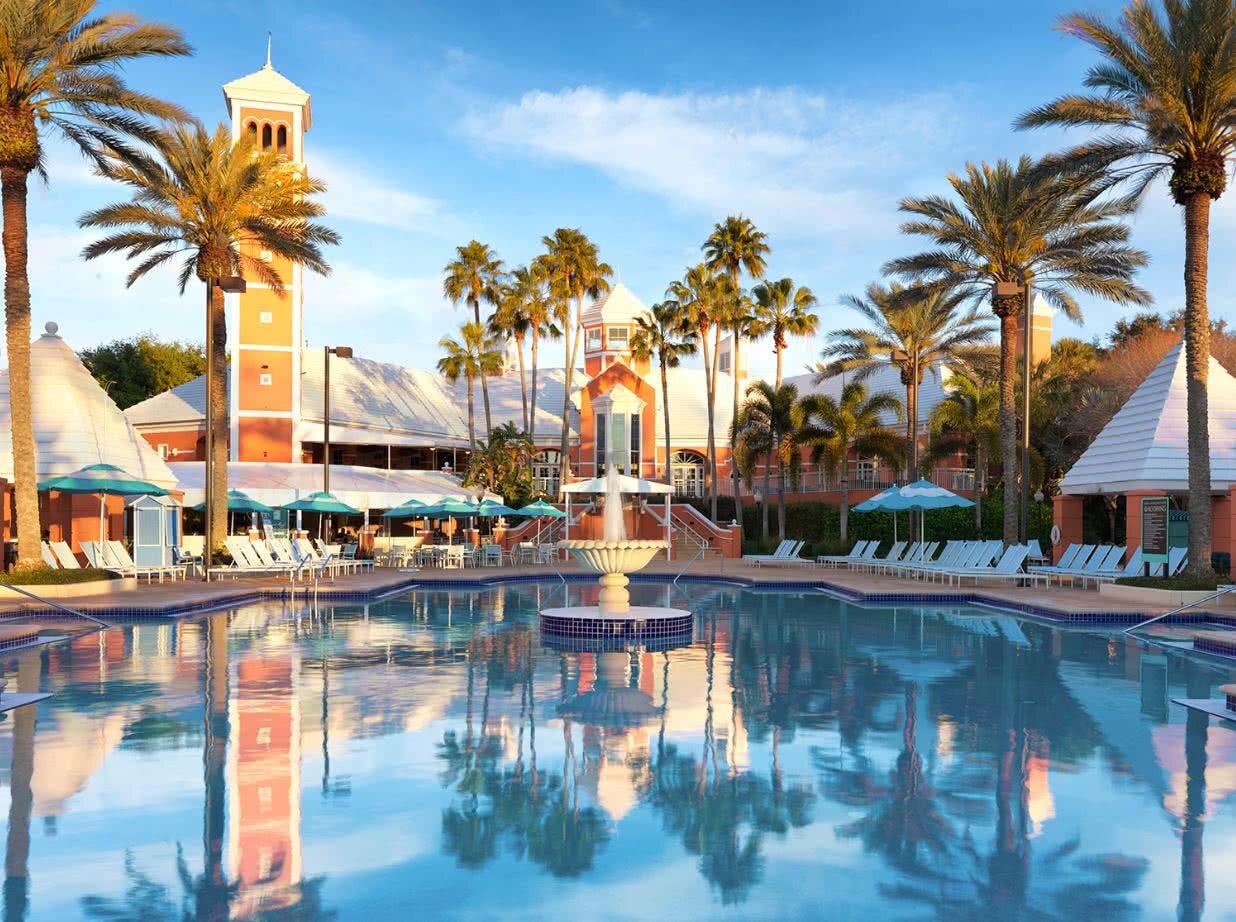 Q: Have you used points for anything besides Hilton Grand Vacations properties?
Teresa: I used RCI® Exchange to go to Aruba for my son's destination wedding. I was able to accommodate around 10 other college kids for the wedding, so the two kitchens came in handy.
My husband and I went on a Hilton Grand Vacations Member Alaska cruise in June of 2017. We aren't really cruise people, but they gave us plenty of time to explore the outdoors. We got to take a five-day tour through Fairbanks and enjoy a beautiful scenic train ride while we were there.
We spoke with other Owners at Club Member parties who'd been to Italy and other European destinations. It was inspiring to hear their experiences and share travel stories with each other.
Now that I'm getting ready to retire, I'd love to travel overseas. I want to exchange points to go visit my 94-year-old mom in Taiwan. Plus, I'd like to go see the properties in Japan and Europe.
Become an Owner with Hilton Grand Vacations
Owners like Teresa have experienced the freedom of vacation ownership first hand. From being a young family to traveling with grandchildren, Hilton Grand Vacations offers amazing vacation experiences for every chapter of life.
Invest in a lifetime of vacations for you and your family. Fill out our online contact form or call 800-230-7068 to get started. Soon, you'll book what could become some of your most cherished vacation memories.