Meet Our Members: First-Hand Insights from Hilton Grand Vacations Owners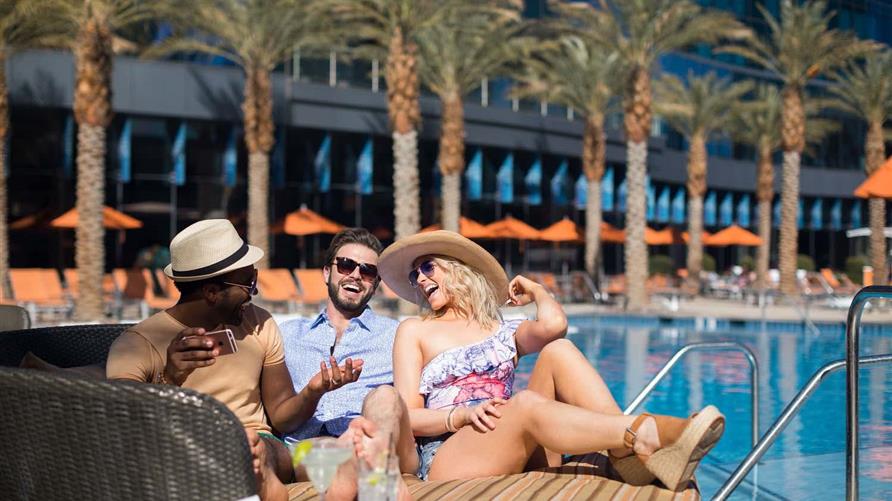 From California to Florida and overseas, our Members come from all walks of life. Each joins Hilton Grand Vacations with their own unique travel goals. And when they connect with each other, they all learn more about what vacation ownership can do for them.
With such a diverse community of travelers, you're bound to find others who have similar tastes in vacations.
If you're unsure whether a timeshare is for you, listen to what our Members have to say about Hilton Grand Vacations:
1. Own a piece of paradise
The Kawadas started traveling from Japan to Hawaii each year for the Honolulu Marathon. By owning with Hilton Grand Vacations, they've turned that annual trip into a lifetime of vacations.
Instead of costly, one-off trips to the islands, they're able to own a piece of their favorite Hawaiian hideaway and return year after year – no exorbitant costs, and no strings attached.
Own your favorite vacation destination and make that trip a family tradition. Like the Kawadas, the memories you make will carry over for generations.
2. Share with loved ones
Jan K. believes that friends who travel together stay together. Vacation ownership hasn't just changed the way she travels, it's changed the way she spends time with her family.
To Jan, owning with Hilton Grand Vacations has helped her travel with those she holds dearest. She uses her ownership to create memories that will last a lifetime – from an annual birthday trip in New York to a Member cruise with her mom.
Share the gift of travel with your family and friends by gifting points or bringing others along with you.
3. Celebrate life's important moments
Hilton Grand Vacations provides opportunities for you to cherish life's sweetest moments.
The Butlers wanted to ensure that one milestone was extra memorable. After 40 years of marriage, Dave planned a once-in a-lifetime trip with Hilton Grand Vacations to renew their wedding vows.
Use your ownership to combine your travels with anniversaries, birthdays or any occasion worth celebrating.
Make ownership work for you
Each of our Hilton Grand Vacations Member families are unique. But they all have one thing in common: a commitment to making memories.
Invest in a lifetime of vacations and make travel a part of your story. Fill out our online contact form or give us a call at 800-230-7068 to turn the rest of your vacations into long-lasting memories.
If you have a vacation memory to share, email [email protected] or connect with us on Facebook, Twitter and Instagram.