Holiday Packing Essentials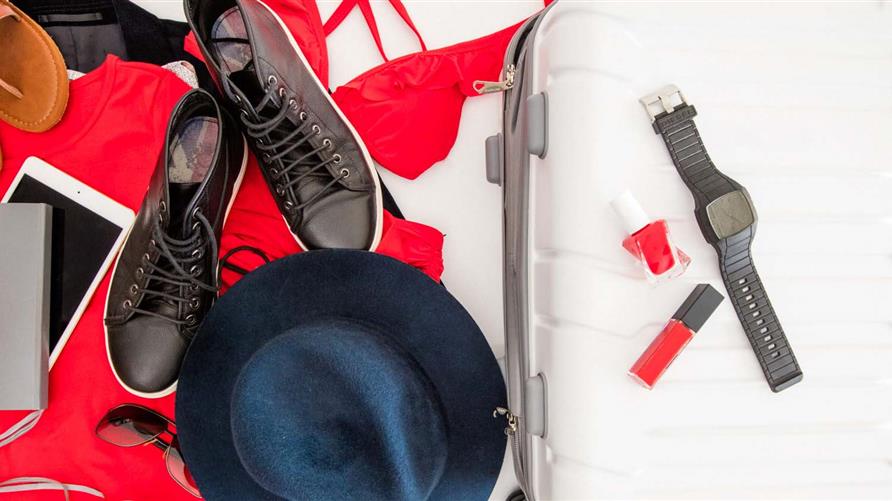 Packing for a holiday can be daunting, especially when you haven't been to the destination before and are unsure what to expect.
Even in tropical climates, you may need a cover-up and in winter locales, you might need to transport wet clothing.
You also need to take into account airline baggage restrictions, growing lists of power cords, ease of getting around and leaving enough space for souvenirs … as well as trying to find everything in your bag once it's packed.
Here are my top tips for packing that will cover you in (almost) all situations.
Packing Cubes
Packing cubes are light, soft fabric storage cubes of varying sizes that make it easier for you to pack like items and keep them together.
They make unpacking super easy as you can see where everything is and move it all to the draws or bathroom in your room easily.
I put undergarments in one, swim and beach clothes in another, general clothes in a third (and maybe fourth) and then toiletries in a separate one. I also have a waterproof one for wet clothes and swimwear.
If I'm traveling somewhere warm, I'll add a small cube with things I'll need if the weather turns bad or I'm not likely to use that often. I keep it at the bottom, out of the way.
A Power Board
This is especially handy if traveling somewhere that uses a different power outlet to your home country. They can be just as useful if traveling locally.
I find that hotels often don't have a lot of outlets and it's difficult to charge your phone, tablet, camera, etc. in one go.
A power board really helps. You'll only need one converter and be able to plug all of your powered devices in at once. You can keep the power board and all the associated chargers in a packing cube.
Ziploc Bags
I always pack anything that could possibly spill in a Ziploc bag so I don't end up with a soggy mess at the other end of my journey.
I also keep a few bags on hand to use when I'm there. They're great for leftover meals, snacks and BYO lunches. They are also useful to separate out clean from dirty clothes if you don't have access to laundry facilities.
Wind/Waterproof Lightweight Jacket
Unless I'm positive I won't need it, I'll always pack a light windproof and/or waterproof jacket. It folds into a small square and doesn't take up much room but has been great for those days we have gone on rain forest walks or stayed somewhere that the weather can turn quickly.
You can always layer up but having at least one waterproof item can be very handy.
Layers
I always try to pack items that I can layer. Consider a tank that goes under a T-shirt that goes under a light, long-sleeve shirt that goes under a sweatshirt that goes under a jacket.
I also try to stick to basic, dark colors that will go together and won't show up dirt or wear easily. This means I can mix and match for any type of weather and keep the packing to a minimum.
Baby Wipes
Even without kids, baby wipes come in handy. They are good for freshening up during a long layover or flight, and they make good cleaning wipes in a rental kitchen or bathroom. They also double as makeup wipes and wet wipes after a messy meal.
They will even take small stains out of clothes.
Toiletries and Medicine
A lot of holiday destinations will have stores where you'll be able to buy what you need if you forget anything, but toiletries can be very personal to you and can also be very expensive in a foreign country. (e.g. sunscreen is super expensive in a lot of Asian countries).
You also can't assume that something you buy over the counter or on prescription will be available away from home. Always take enough medication along with you for the entire trip along with any prescriptions you may have.
If you're traveling with large quantities of any medication including non-prescription, it is advisable to bring a letter from your doctor. I pack these in a Ziploc bag or packing cube so they are easily accessible and, I can produce them if required at the airport.
If you have sensitive skin or use specific creams or lotions, don't forget to pack those, too.
Make a List
I'll admit it, I tend to over pack. But one trick I have learned is to make a list and to keep the list updated every time I travel.
I'm not that organized normally but, this has helped me reduce what I pack and to only pack the essentials.
We generally travel to warm climates, so I pack similar things every time.
I now know that the sweatshirts I packed 'in case I get cold in the hotel room' were never once used the last two times I traveled to Bali. Or that the dressed up dresses I packed never made it out of the packing cube the last time I was in Hawaii.
I also have come to the realization that I rarely use one T-shirt per day, between swimming and my PJs at night, I can easily wear a T-shirt or tank for more than one day.
I also stay often in Hilton Grand Vacations properties that almost always have laundry facilities to wash if need be.