4 Extended Vacation Travel Hacks for the Ultimate Stress-Free Trip
Learn how this veteran Hilton Grand Vacations Owner stays with Hilton Grand Vacations for a month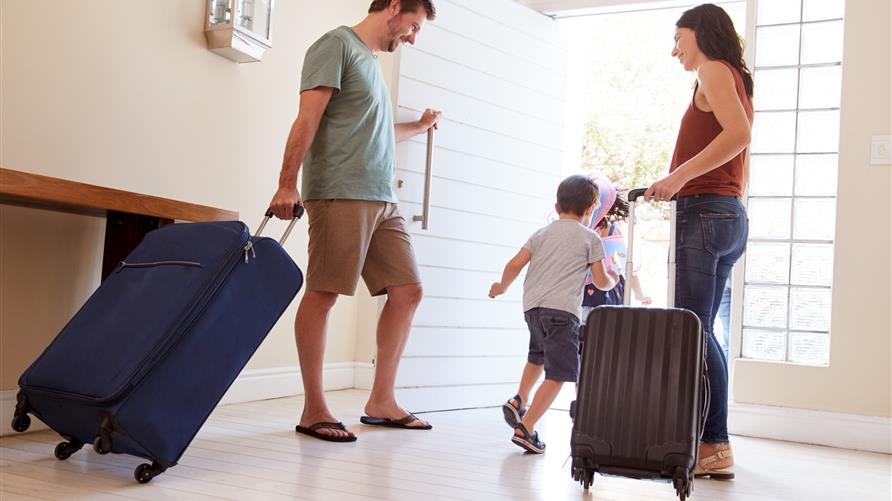 If you're anything like me, you enjoy taking a vacation as often as possible, for as long as possible. A two week, three weeks or even month-long getaway may not seem possible. However, over the years, I've learned some extended vacation travel hacks.
One of the benefits of a Hilton Grand Vacations timeshare includes the flexibility to take extended vacations.
Here are some insider tips on how to spend a stress-free month with Hilton Grand Vacations.
Be Strategic
Unlike some timeshares, Hilton Grand Vacations uses a flexible point system. Make sure you have enough points for the length of stay you're planning.
If you usually only stay one week, you probably don't worry about what day you arrive or if you cross over from gold to platinum weeks (different weeks are worth different point values). However, with a more extended reservation, strategic planning could pay off.
By planning your arrival day with points in mind, you may save some Hilton Grand Vacations points. Book as far in advance as you can and "walk" your reservation daily. "Walk," in this case, means you add a day at a time if you can't book the whole thing at once. This tactic works well in popular locations like the Hilton Grand Vacations resorts in Oahu.
Plan Now, Thank Yourself Later
Do some pre-vacation planning, join Costco or Sam's Club even if just for a month — bulk buying food will be a benefit. Similarly, register with your favorite car rental company's loyalty program. If you aren't driving to your destination but need a car while you're there, why not earn some freebies along the way? Lastly, join Amazon Prime. I'll explain why in travel hack number four.
If, like me, you're an Elite Premier Owner, split your vacation into multiple reservations. One benefit of Elite status is you'll have no extra cost to do this. Once you finalize your check-in and check-out dates, call the front desk and link the reservations. You might have to rescan key cards each new check-in date, but this will allow you to take advantage of multiple previews (and gifts), AND free limo rides with different reservation numbers.
Hold Down the Fort
Let close friends or neighbors know you're traveling for an extended period so that they can check in on your home from time. A month before leaving, go to usps.com and have your mail stopped (it's free) or forwarded (for a small fee) for the length of your vacation.
If you decide to have a neighbor pick up the mail, use the same website to sign-up for informed delivery so you can get a daily email showing you pictures of the post delivered daily.
Stay on top of your bills, without lifting a finger while on your trip. Set your monthly bills to automatic bill-pay or pay two months in advance.
Settling into post-vacation life is less stressful when you're not rushing home to pay bills.
If you have a smart home, set your lights to cycles on and off, so it looks like you're home. While you're at it, plan to heat or cool your home before you arrive from your trip.
Prepare for Provisions, Entertainment and More
One of the best things about Hilton Grand Vacations is the home-away-from-home feeling – every time. When planning an extended vacation, there are a few extra preparations you can take to up the comfort level.
Buy an Amazon Fire TV stick and get a Netflix, Hulu or Disney+ account so you can have free entertainment in transit and once you get to your destination.
Remember when I recommended signing up for Amazon Prime? Here's why.
Use your Amazon Prime account for entertainment and to ship household items you might need (think: dish soap or laundry detergent) for an extended stay to the resort. The front desk has no problem accepting a package for you, just let them know in advance.
With Amazon Prime, you can ship what you need (non-perishable food included) and mail any items left at the end of your trip back home. It's much cheaper than an extra bag fee from most airlines.
Another option is to find the nearest Dollar Store for cheap one-time use items you can throw away when you check out.
Follow these four easy hacks, and you'll have a stress-free, extended vacation in a home away from home (but better).
Read What are the Benefits of Extending Hilton Grand Vacations Points for more expert advice on Hilton Grand Vacations vacation ownership.