Eat Like a Local: 14 of the Best Restaurant Apps for Foodies
Explore the culinary scene of new cities with these helpful apps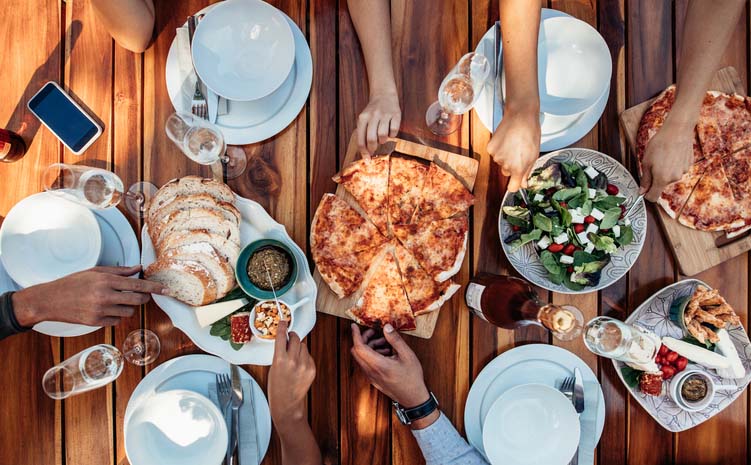 Food is a huge part of travel.
Discovering a gem of a restaurant is magic and it's also one of the best ways to connect with the local culture. As technology moves forward, new websites and apps have emerged to help foodies find the perfect meals in new cities.
Here are Hilton Grand Vacations' picks for 14 of the best apps to help you eat like a local on vacation.
Local Eats
The editors of Local Eats research local food blogs, online reviews and ratings to determine which restaurants are a must in cities around the world. You can search for places to eat based on your GPS location or by type of cuisine.
The app provides a list of options so you won't have to scroll through endless conflicting reviews to figure out where to eat. The best part is no national chain restaurants are listed.
Viator
Food tours on vacation are a must for foodies. Viator helps travelers book exclusive food experiences, such as wine and cheese tastings. The search engine aggregates food tours in hundreds of cities with reviews, details, pricing, and booking.
Delectable
Trusting a wine recommendation at a restaurant isn't always a sure bet. Instead, use Delectable to take a photo of a wine label and instantly get ratings and descriptions. You can keep track of your favorites and follow the world's leading winemakers, sommeliers, and wine critics.
UberEats
Do you just need a night to stay in on vacation? Use UberEats to order food from the most popular local restaurants delivered to enjoy in your pajamas. You pay using the same Uber account you use for rides, and can track your food on the same style map.
Zomato
Previously known as UrbanSpoon, Zomato searches for, discovers, and orders from new places. Browse through pictures, menus, and reviews of the restaurants and use the map feature to find your way. Search by location or type of cuisine.
The Infatuation
The Infatuation is all about finding the right restaurant for your desired dining plans. Whether it's a date, girls night out, happy hour with co-workers, or you're trying to keep it healthy, this app has got you covered with the ideal eatery for any situation.
Roaming Hunger
Do you love food trucks? Roaming Hunger helps you locate the best food trucks nearby. You can also see menus and photos before waiting in line to try them. Roaming Hunger tracks food truck vendors all around the world, from Spain to China to the U.S.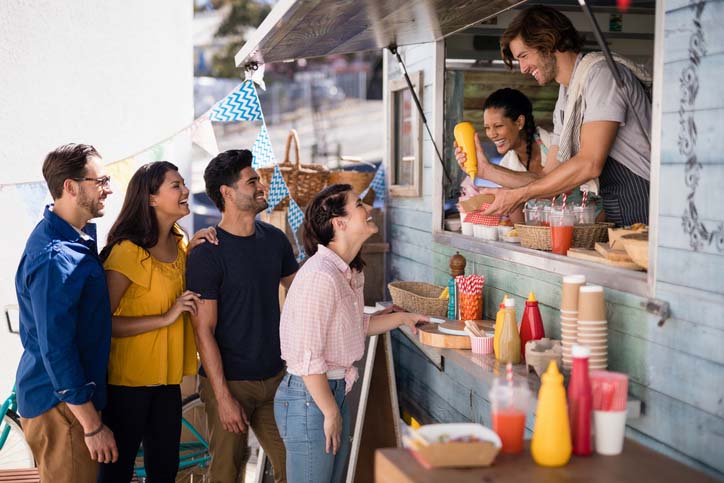 Zagat
Do you remember carrying around the slender, burgundy Zagat food guidebooks? Zagat has been one of the most trusted names in dining reviews, and now has one of the best restaurant apps. The app functions like a book and is continually updated with reviews of restaurants around the world.
Open Table
If you want to eat at popular local restaurants in the city you are visiting, but don't speak the language, or don't want to spend vacation time calling in reservations, use the Open Table app. Make restaurant reservations around the world that are instantly confirmed.
Every time you make a reservation, you'll earn Dining Points to be redeemed for Dining Cheques, which may be used at many Open Table restaurants.
Chef's Feed
Powered by chefs, Chef's feed recommends restaurants and dishes by chefs. It has great articles about the world of cooking and food along with educational and fun videos.
No Wait
Being told there is a 45-minute wait at the restaurant you are so excited about is such a huge let down. That's why the app, No Wait, comes in handy. You can virtually wait in line by adding yourself to the wait list. Once your table is ready, you'll receive a text telling you to come to the restaurant.
Meal Sharing
Have you ever been to a progressive dinner in a foreign country? Having a home-cooked meal while traveling is a gift. With the app, Meal Sharing, you can enjoy dinner in a local's home. The app helps connect travelers with home cooks for authentic dining experiences.
Feastly
Feastly is similar to Meal Sharing, except this app connects you with food professionals. Dining options range from home dinners to pop-ups hosted by local chefs. It's educational and provides a fantastic local meal.
Happy Cow
Happy Cow is one of the best restaurant apps for vegan, vegetarian, and vegetarian-friendly restaurants. The app features locations in more than 150 countries.
Read on to learn about apps that help you stay organized while traveling.