9 Reasons an RV Vacation Could be One of Your Best Yet
A new generation is discovering — and putting their own twist — on the classic summer RV vacation
RV travel among Millennials and Gen Xers was already on an upswing before we began our journey into new normal. While things have changed as a result of COVID-19, many experts predict that RV travel will rebound once travelers have the greenlight to explore again. Many people will still want to play it safe, and it's easy to keep your distance from the general public in an RV.
Not Your Grandpa's RV Experience
Traditional RVers typically traveled at a gentle pace, to hot spots like Yellowstone and the Gulf Coast. Spending time at an RV campground was usually a simple, rustic affair replete with campfire meals, hiking and mini-golf.
This experience often isn't so for the new generation of RVers, who are partial to novel (and often highly adventurous) activities and upgraded camping experiences.
Unlike their parents and grandparents, Millennial and Gen X RVers are often loath to camp out at heavily trafficked sites and campgrounds. Instead, they shun crowds through a trend known as "boondocking" or "free camping."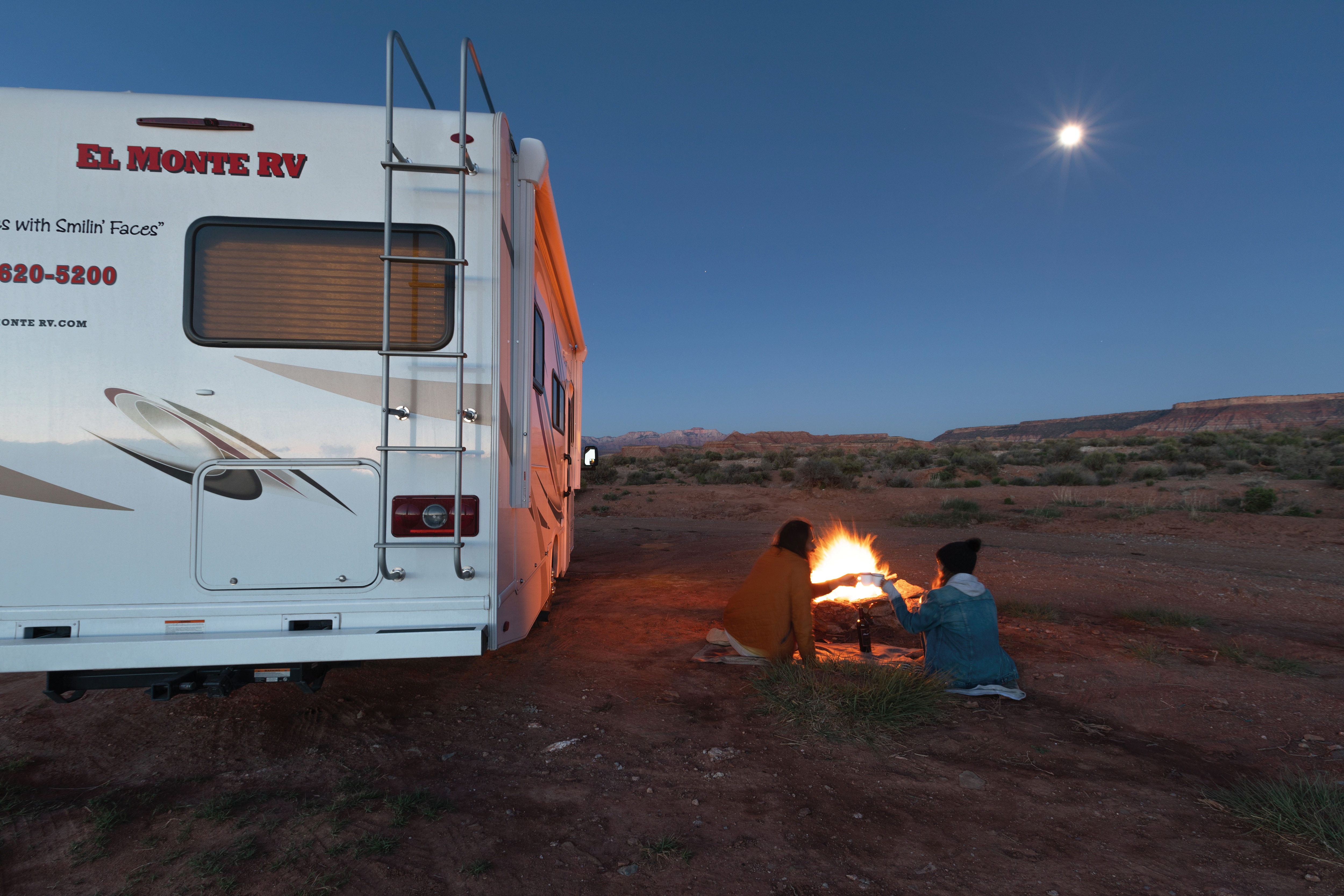 It involves forgoing comforts like connections to water, sewer and electricity in exchange for solace and a sense of adventure.
That said, not every boondocker, or free camper, forsakes all creature comforts. These travelers are often able to go off the grid with relative ease thanks to RVs that come equipped with solar roof panels, long-lasting lithium-ion batteries and internet connectivity.
On the other end of the spectrum are RV enthusiasts seeking out a luxe experience. These folks often gravitate toward RVs that boast top-notch amenities like high-tech entertainment centers, sleeper sofas topped with luxury mattresses and automatically retracting awnings.
An entry-level RV starts at around $7,000, and ultra-high-end versions can top out a $1 million or more.
This strand of RV enthusiasts is also often looking for an equally upgraded camping experience—typically, a "glamping" (or glamourous camping) experience.
That's easy enough to do these days thanks to a new crop of amenity-laden RV parks. Spa services, wine rooms, art classes, 18-hole golf courses and restaurants are just some of the options these next-generation campgrounds offer.
9 Reasons to Consider RV Travel
1. It's a safe way to travel
As previously mentioned, it's easy to socially distance yourself from others when vacationing in an RV. That makes it an attractive option over plane travel, for example, for people mindful about being in close contact with strangers.
2. There are more options than ever before
Both the breadth of RVs for sale and the kind of campgrounds to choose creates customization for every travel style. The bottom line? There's no need to rough it unless you really want to.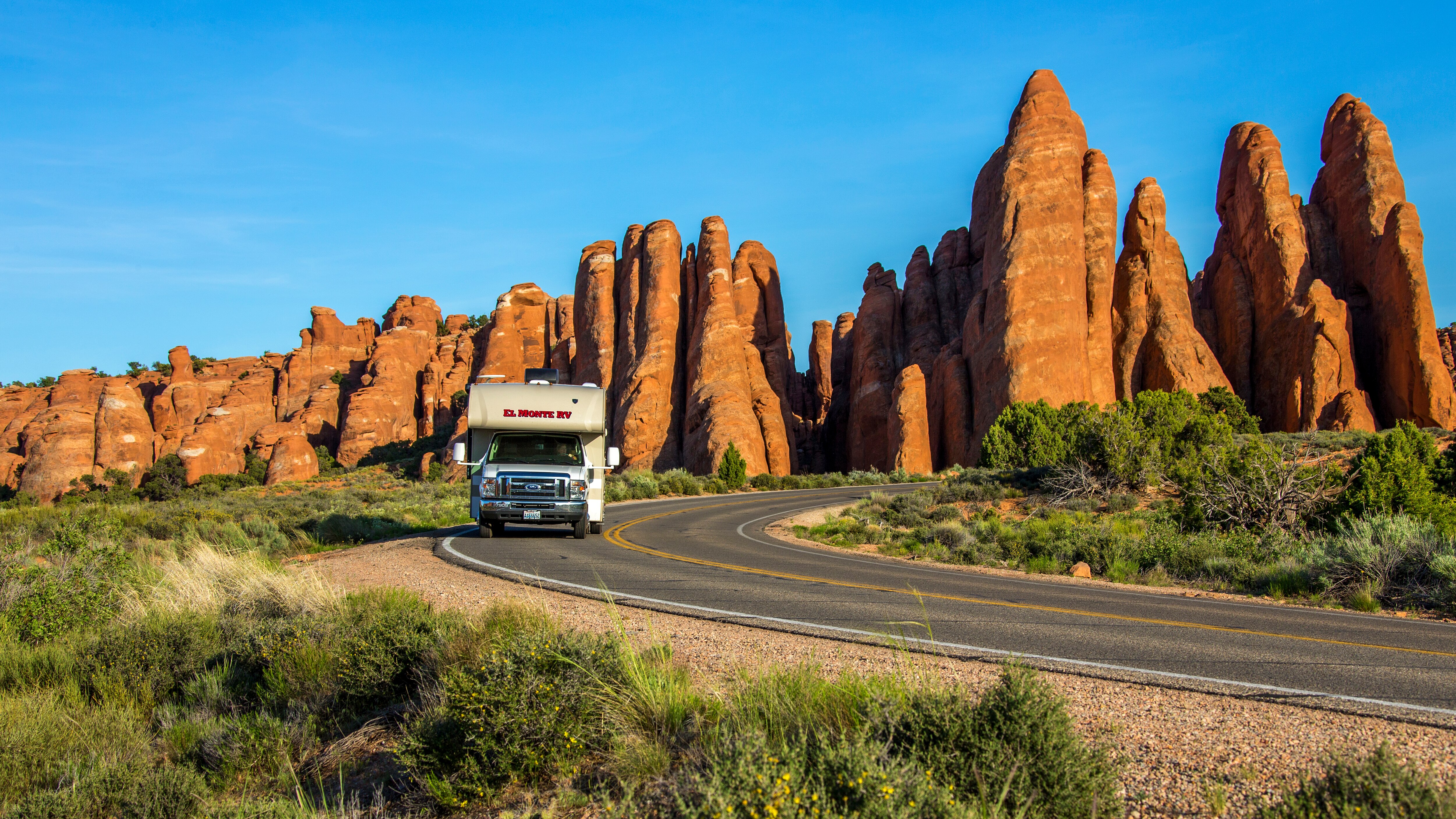 3. You can rent before you buy
If you're on the fence about investing in an RV, consider renting one. Hilton Grand Vacations has a partnership with El Monte RV that enables you to use your points toward a motorhome rental. Learn more at the end of this story.
4. You'll see incredible sites
If you believe it's more about the journey than the destination, then definitely consider RV travel. It's one of the best ways to see a given area since you always have a great view and it's easy to explore new, under-the-radar locations.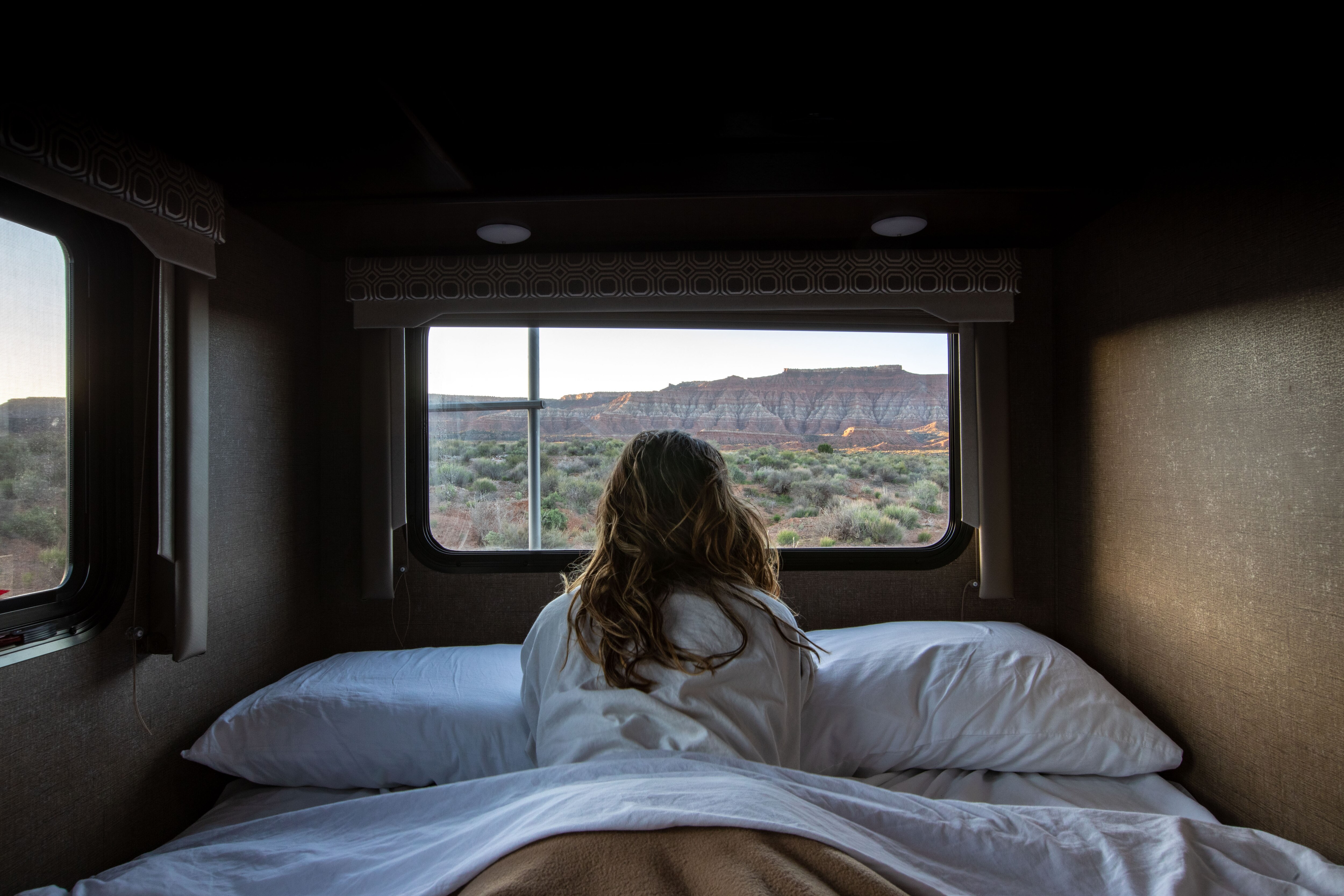 5. You can bring your pets
You won't have to worry about finding a sitter for your furry friend when you have an RV.
Good news: Many RV rental companies like Hilton Grand Vacations partner El Monte RV and campgrounds are pet friendly
6. You can relax and take your time
When traveling by RV, there's no mad rush to the airport, no long lines to suffer through and no trying to fit everything into one suitcase (or paying extra fees to bring everything you need). You set the schedule on an RV trip, and there's usually room to carry everything on your packing list.
7. It'll bring your family closer together
This point is true in the literal as well as the metaphorical. Many families report that RV travel fosters closeness and camaraderie that's hard to recreate with other forms of travel where everyone often goes a separate way.
8. You'll meet new people
Any seasoned RV road warrior will tell you that RV travelers are a friendly and approachable bunch. You'll discover this is especially true when you park at a campground—there's something about the shared RV experience that forges friendships in a way that doesn't in other kinds of travel.
9. You might save money
Campground fees are often far less expensive than booking regular accommodations. You can also save serious cash on meals if you take advantage of your RV's kitchen.
Use Your Points Toward RV Travel
If you're thinking about an RV vacation rental this summer, we're excited to share, you can use the current year, saved or borrowed ClubPoints and Bonus Points to book a motor home rental through El Monte RV rentals. Learn more about using points to book RV travel. It's just one of the many benefits of ownership you get with Hilton Grand Vacations.