Transformational Travel: Can a Week Away Change Your Life Forever?
Just back from an eight-day trip to the majestic canyons of the Western United States, Stephanie Caravetta struggles to articulate what the best part was.
"I cannot tell you how magnificent it was," says Caravetta, a note of awe and wonder in her voice betraying that she's still processing what she experienced. "I was trying to figure out what the best part of the whole tour was and…every day was. Every single day."
Caravetta wasn't looking for reasons to travel or for particularly meaningful travel experiences when she embarked on her journey. As a timeshare owner with Hilton Grand Vacations (HGV), she was actually just looking for a way to use up some rewards points. When she became an HGV club member, she had no idea that so-called "transformational travel experiences" would be available to her.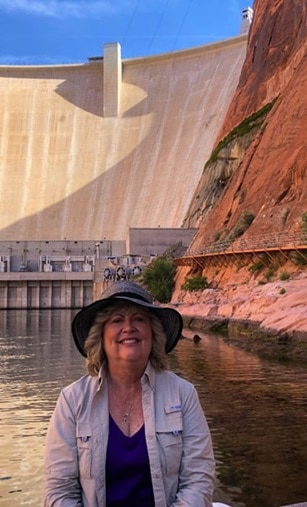 "I thought it was just a hotel thing," she said.
But when Caravetta discovered that she could use HGV rewards points for a trip with Tauck, a company that specializes in guided journeys designed to create enriching and life-changing experiences for guests, she decided to go for it.
"I'm at a point in my life where, I'm single now – my husband passed away three years ago – and I'm used to traveling alone, doing a lot of stuff on my own, but this is like a new journey, a new phase of my life, so I decided that this was a way to kind of kick it off."
Caravetta inadvertently experienced what has become known as transformational travel, travel that's a step beyond what in recent years has been referred to as "authentic" or "experiential" travel. The Transformational Travel Council defines it as any travel experience that empowers people to make meaningful, lasting changes in their life – something more and more people seem to be seeking in today's fast-paced and technology-driven world. The Council's website says transformational travel generally involves "traveling with intention, openness and mindfulness; engaging in challenging physical, cultural and/or spiritual experiences; and taking the time for personal reflection and meaning-making."
All of those things characterized Caravetta's "America's Canyonlands" tour, which Tauck developed in partnership with award-winning documentary filmmaker Ken Burns, whose films include The National Parks: America's Best Idea that he spent 10 years creating with co-producer and writer Dayton Duncan. The trip included visits to the Grand Canyon, Bryce Canyon, Zion National Park and other scenic and spectacular locations.
"It was just overwhelming," Caravetta said. "It was perfect, serene, beautiful, quiet. And I made sure I took time to spend by myself, just to absorb it. To me it was a spiritual journey, it truly was."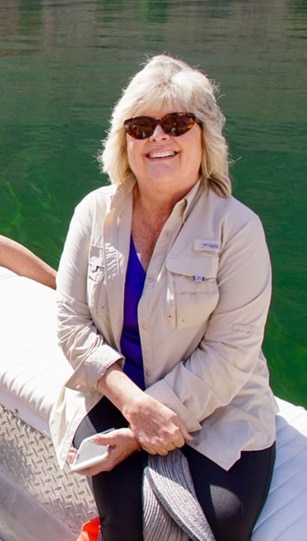 Another unexpected joy of the journey – and something that frequently comes with transformational travel – was the camaraderie that developed among everyone on the trip. There were people from all walks of lives and professions, including a doctor, professor, teacher, property appraiser, and investment banker, among others.
"It was like we were family almost. Right away, everybody got along, everybody bonded."
While most didn't know each other and began the trip as strangers, they ended it as friends, and have already planned a reunion, both to reflect on the incredible experience they shared and to plan future adventures.
"It was a life-changing event, it was," said Caravetta. "I don't want to say I feel more loving, but it's more a sense of kindness, like we're all here together, it's all about helping others, being with others. It's…" Her voice trails off as she searches for the right words. "It's that we get caught up in the little stuff, and it's all little stuff."