6 Travel-Inspired Games for Your Next Family Game Night
These games will keep you dreaming of your next vacation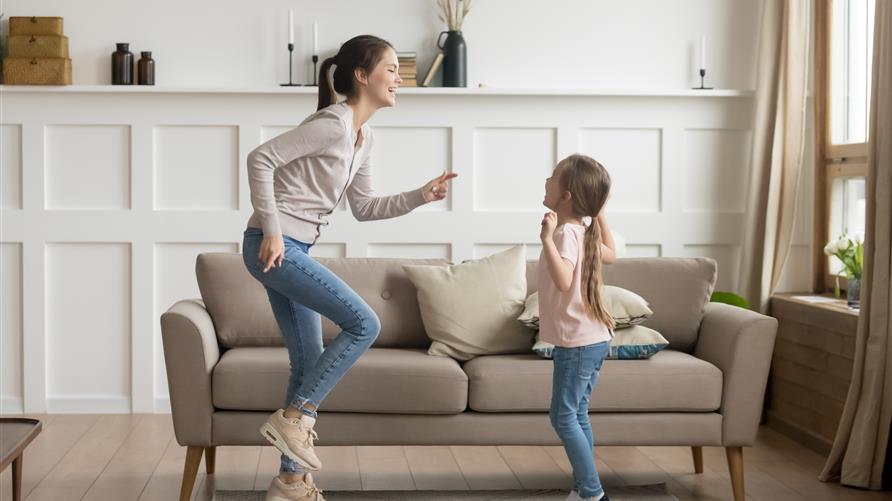 Parents everywhere are upping their stay-at-home-entertainment ante, at least for the short term.
According to UNESCO, over 80% of the world's student population is currently out of school because of world-wide school closures. With millions of Americans staying home morning, noon and night, many may be looking for fun ways to keep their children entertained.
Even though travel may not be an option now, Hilton Grand Vacations has a list of six family games to play at home that will satisfy the travel bug in us all.
Fun Family Board Games
Learn about new cultures and fun facts from every country in the world. Grab your passport, your favorite players and set aside 45 minutes. This easy-to-learn game boasts 1,000 unique questions that will keep you entertained and boost your cultural IQ.
This award-winning geography trivia game is fun and educational for kids ages seven and up, as well as adults. Learn the flags, capitals and locations of the 194 countries around the world. Play as a group or use the cards as flashcards for self-paced learning.
Boost your memory with this fun and colorful way to learn about world cultures, famous landmarks and geography. This versatile game can be played individually or in a group, and includes 71 cards, a sand timer and one die.
DIY Family Games
For a fun, quick fix, give these classic family game ideas a try.
Scavenger Hunt
Put a travel theme on this classic game.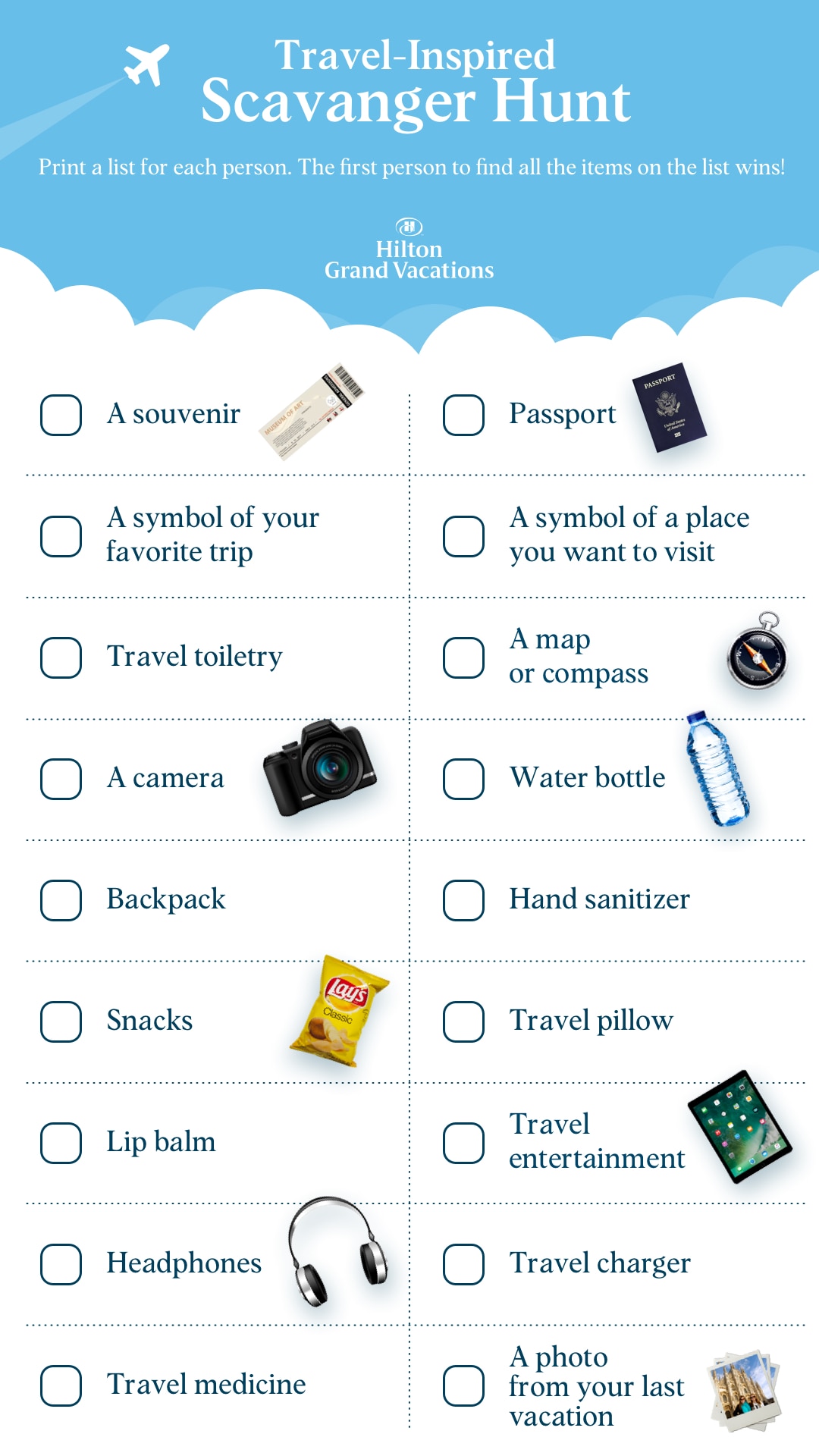 Equipment:
Paper and pen to make the lists or use the free printable.
Directions:
Make a list of travel-inspired items in your home. Each player must find an item and check it off the list. The first one who completes the list wins.
Charades
Charades is a classic word guessing game and best for older kids (8+). One player acts out a word or a phrase while the other players guess what is being acted out. Players who can guess the word or phrase within the time frame get points. The player with the most points wins.
Equipment:
Notepad and pen to keep score
Stopwatch/timer
Charades phrases
Directions:
Write travel-themed words and phrases on small pieces of paper. Fold them up and put them in a bowl so players can choose phrases and words at random. Act out the words and phrases.
Phrase to get you started:
Lounging on a beach
Going through airport security
Plane
Tourist
Hiking
Almost missing a flight
Packing
Snorkeling
Mountain climbing
Room Service
Spa treatment
Pictionary
Much like charades, Pictionary is a word or phrase guessing game. However, instead of acting out a word or phrase, the player draws it on paper.
Equipment:
White board or large presentation paper pad
Dry erase or marker
Small notepad and pen to keep score
Stopwatch/Timer
Directions:
Use the directions and word ideas above under Charades.
Use these games to daydream as a family about the travel to come and the places you'll go.
Keep reading for 8 ideas for indoor family activities.