4 Reasons Traveling Makes You Happier and Healthier
You might inherently understand why travel is important, but be honest: How many vacations are you planning to take this year? If you're like most Americans, the answer is probably "not enough."
A recent survey found only 28 percent of U.S. adults plan to use all of their vacation time this year. That means we're spending more time in the workplace and less time unplugging from the stress it can cause.
The truth is many Americans have developed an unhealthy relationship with work. We take fewer vacations than any other developed country, but that doesn't mean we're getting ahead. When it comes to being at your best, research suggests traveling more could be the answer.
So, the next time you unpack your bags at your favorite retreat, know you're not just taking a break from work. You're actually investing in your health and well-being.
Here are four big benefits of traveling starting with your health:
1. Traveling reduces stress.
Travel has proven to have almost immediate effects on stress reduction. Whether you're relaxing on the beach, taking a hike or hitting the spa, stepping away from the busyness of everyday life can help you stay calm and relaxed.
One study showed that travelers had a significant drop in stress just three days after leaving town. So even if you can't spare a full week away from the office, taking a day or two to recharge can still make a difference.
2. Traveling improves your mental health.
Traveling does more than reduce stress. A change of scenery can also provide other mental health benefits, helping you practice your version of self-care.
Several studies revealed that people who travel are less likely to suffer from depression, chronic stress and dementia. Plus, traveling has some of the same benefits as museum visits and crossword puzzles – including stress relief and improved cognitive function.
3. Traveling keeps you healthier longer.
Working without a break has been proven to put undue stress on your body. Yet most Americans are still hesitant to use all of their earned vacation days.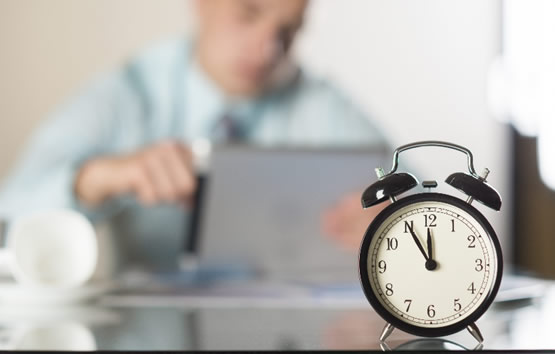 A long-term health study showed that people who skip vacations run a higher risk of heart attacks and death, even when considering other lifestyle choices.
4. Traveling makes you more productive.
Taking a vacation can actually improve your efficiency when you return. It may sound counter-intuitive, but studies have shown that new places and experiences can
boost creativity and spark fresh ideas
to bring back with you. According to the
Organization for Economic Co-operation and Development
, many European countries that mandate paid time off end up being more productive than those that don't (including the United States)
Invest in yourself
You work hard all year long to provide for your family. So whether your dream vacation is hitting the ski slopes or relaxing on the beach, don't ever feel bad about taking a little time for yourself.
With Hilton Grand Vacations, you'll always find spacious accommodations and spectacular amenities in renowned vacation destinations. Ready to plan your next adventure? Fill out our online contact form or give us a call at 800-230-7068 today.