Planning a Vacation the Whole Family Will Enjoy
How a Family of 29 celebrated their 50th wedding anniversary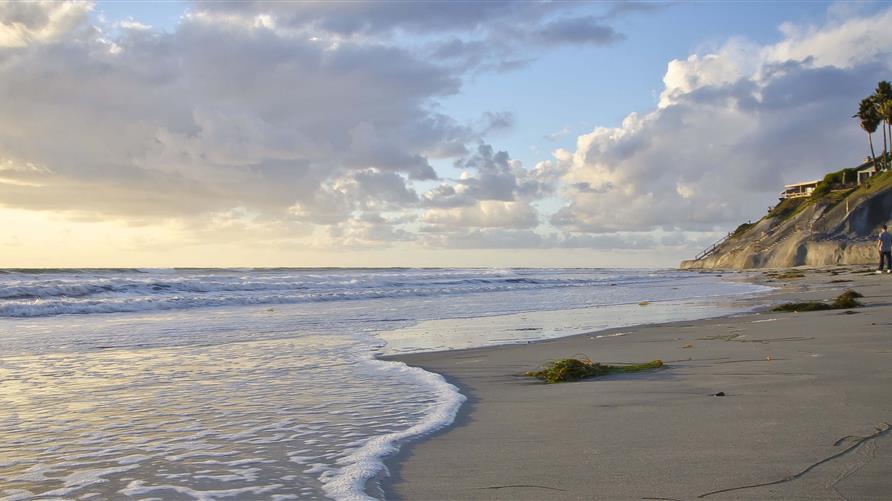 At Hilton Grand Vacations, we encourage our Owners to give the gift of travel to their loved ones. When family and friends travel with you, you're sharing more than a destination, you're sharing the memories and the experiences.
That's exactly what Gayle T. did on her 50th wedding anniversary. She invited 29 family members to help the couple celebrate at Hilton Grand Vacations Club at MarBrisa in Carlsbad, California.

We asked Mrs. Tomlinson to share her experience with us:
The Vacationeer: Why did you decide to celebrate your 50th anniversary at MarBrisa?
Gayle: There were many anniversary celebrations we could've experienced with Hilton Grand Vacations.
Because our kids live in Northern California, Utah and Arizona, we wanted to choose a resort that was close enough for everyone to travel to. The MarBrisa Carlsbad resort is not only the best location for our family, but it is also one of our favorites. It has a beautiful pool area, and the climate is perfect.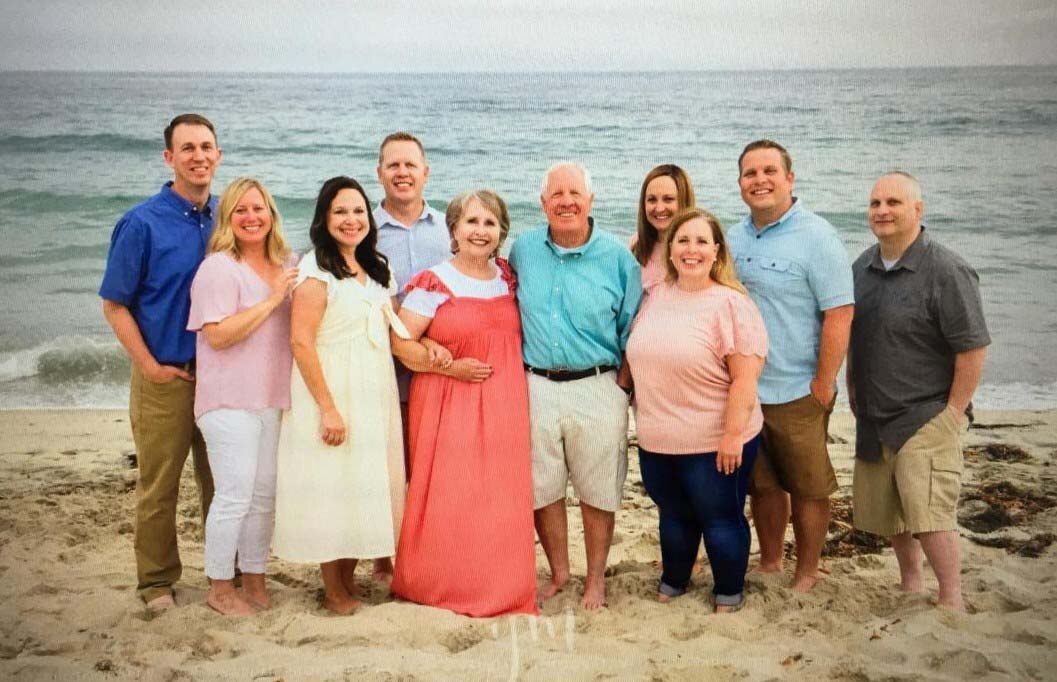 The Vacationeer: How did you use your points to book your family vacation?
Gayle: When I first became a Club Member, I would attend meetings hosted by Club Counselors. A couple of years before our 50th wedding anniversary, I began talking with the sales team about how we could celebrate it with our family. I started to save my points for the next two years. When it came time to book our rooms, I borrowed additional points for the trip.

The minute I could reserve our rooms, I was online to book at that very moment. We reserved four nights and a total of four rooms for our family – two 3-bedroom and two 2-bedroom suites. I made an error in my reservation, so I called a Club Counselor and they helped me resolve it immediately.
The Vacationeer: When you finally arrived, what were your rooms like?
Gayle: The rooms were so nice. Our kids thought they were going to stay in a small hotel room, and they were blown away by the amount of space and how comfortable it was. Our grandkids were amazed that they each had their own bed and drawers to put away their things.

The rooms I reserved were really close to the pool. The grandkids loved that they could see what was happening poolside and run out of their rooms to join the fun.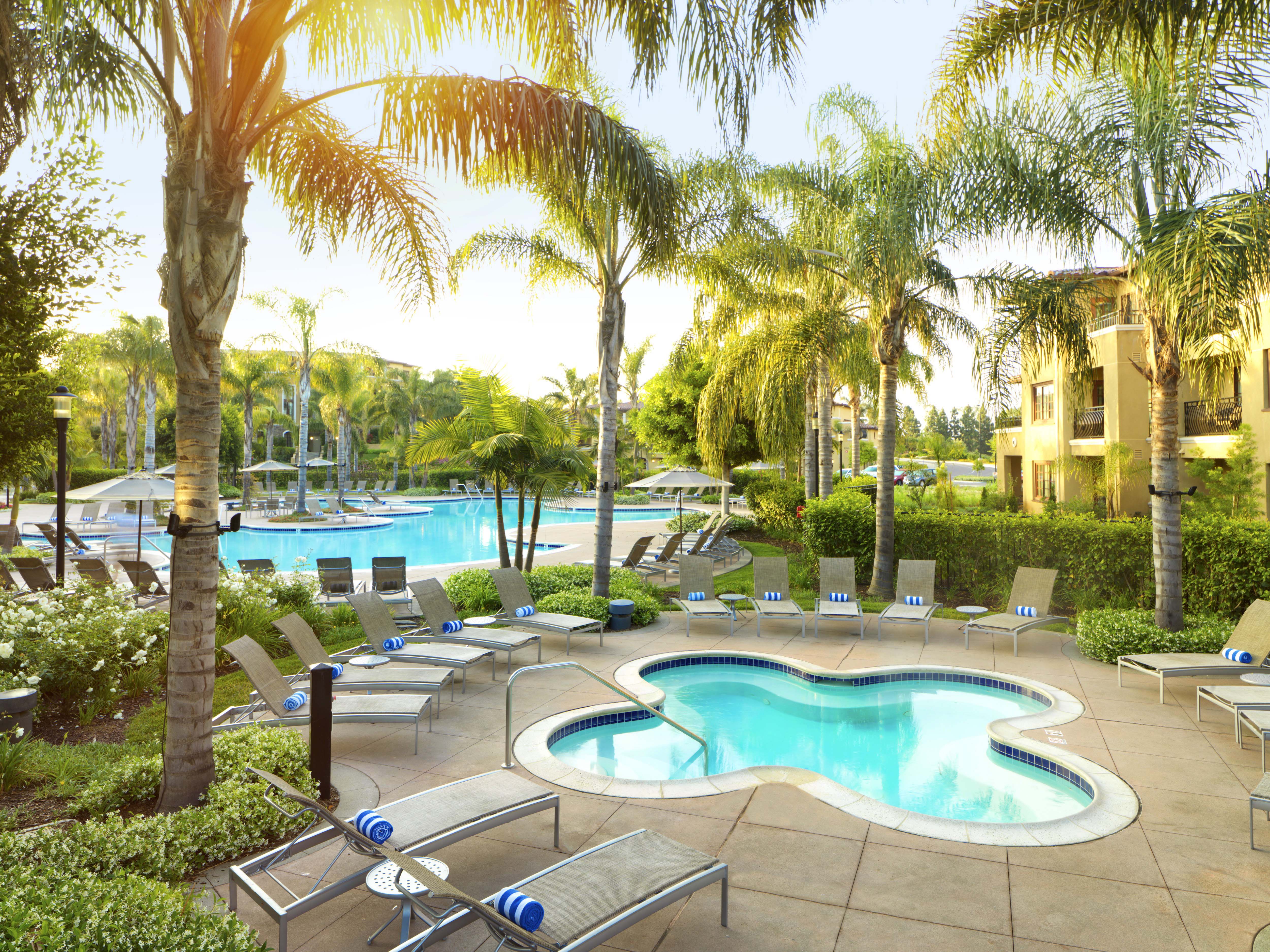 The Vacationeer: Can you share some highlights of your 50th wedding anniversary?
Gayle: The four days we spent together at MarBrisa created so many fond memories for my family. Since there were so many of us, we didn't eat out at all. We loved barbecuing at the resort each night. We were able to grill right by the pool, use the outdoor tables and relax with the lounge chairs and fire pits.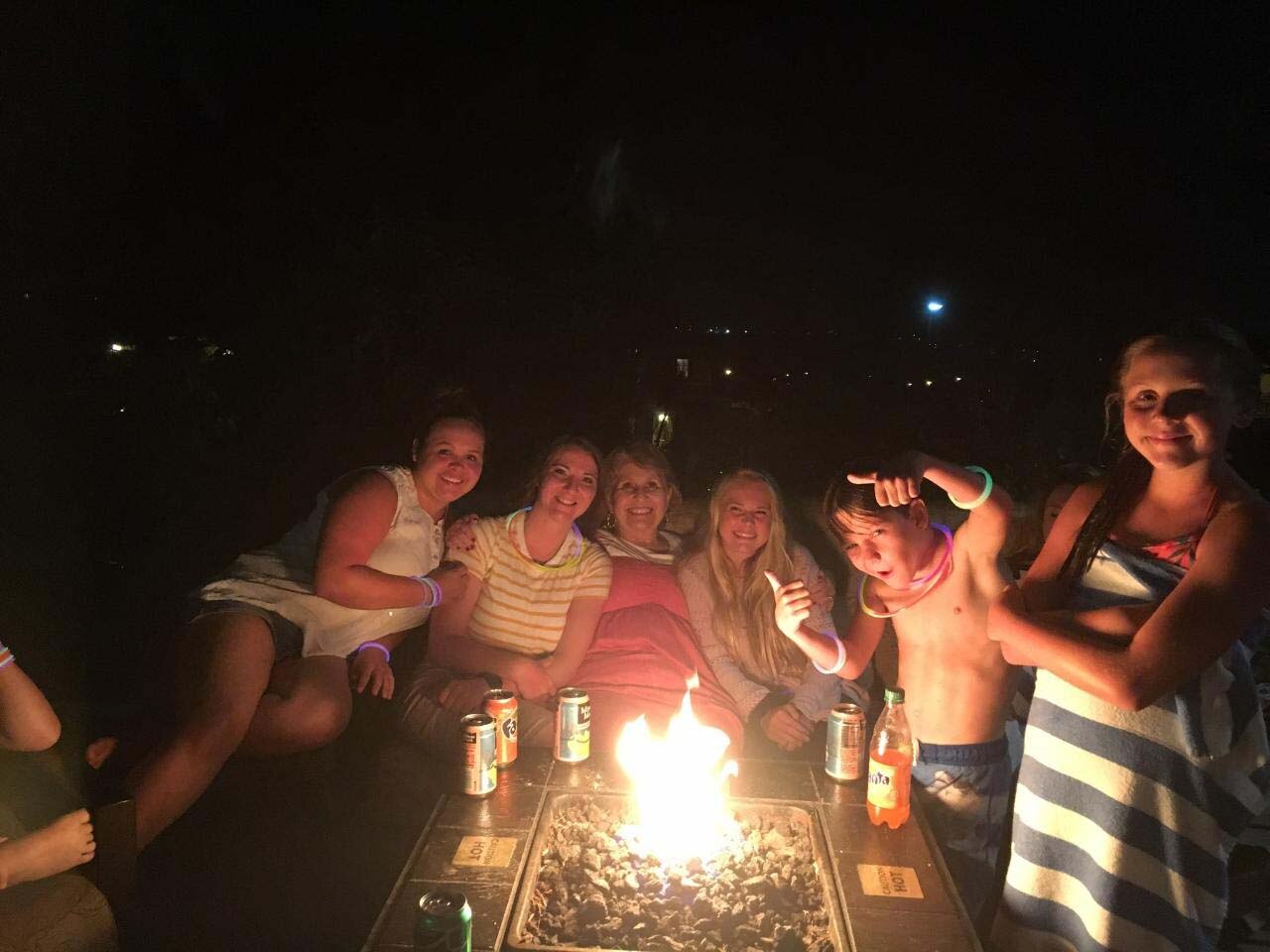 We spent a lot of time at the pool. We had 17 grandchildren on our trip, so the more pool time, the better.
On our second night, we hired a professional photographer to take pictures of all of us at the beach — which was within walking distance of the resort. After our photos, we had a big beach party with music, a huge anniversary cake and tons of glow bracelets for the grandkids.
At sunset, a double rainbow appeared. And there was no rain, so I wasn't sure how it even happened. People were pulling off the freeways to take pictures, and everyone was looking up at the sky. It was breathtaking, and we had our photographer taking photos right when it happened.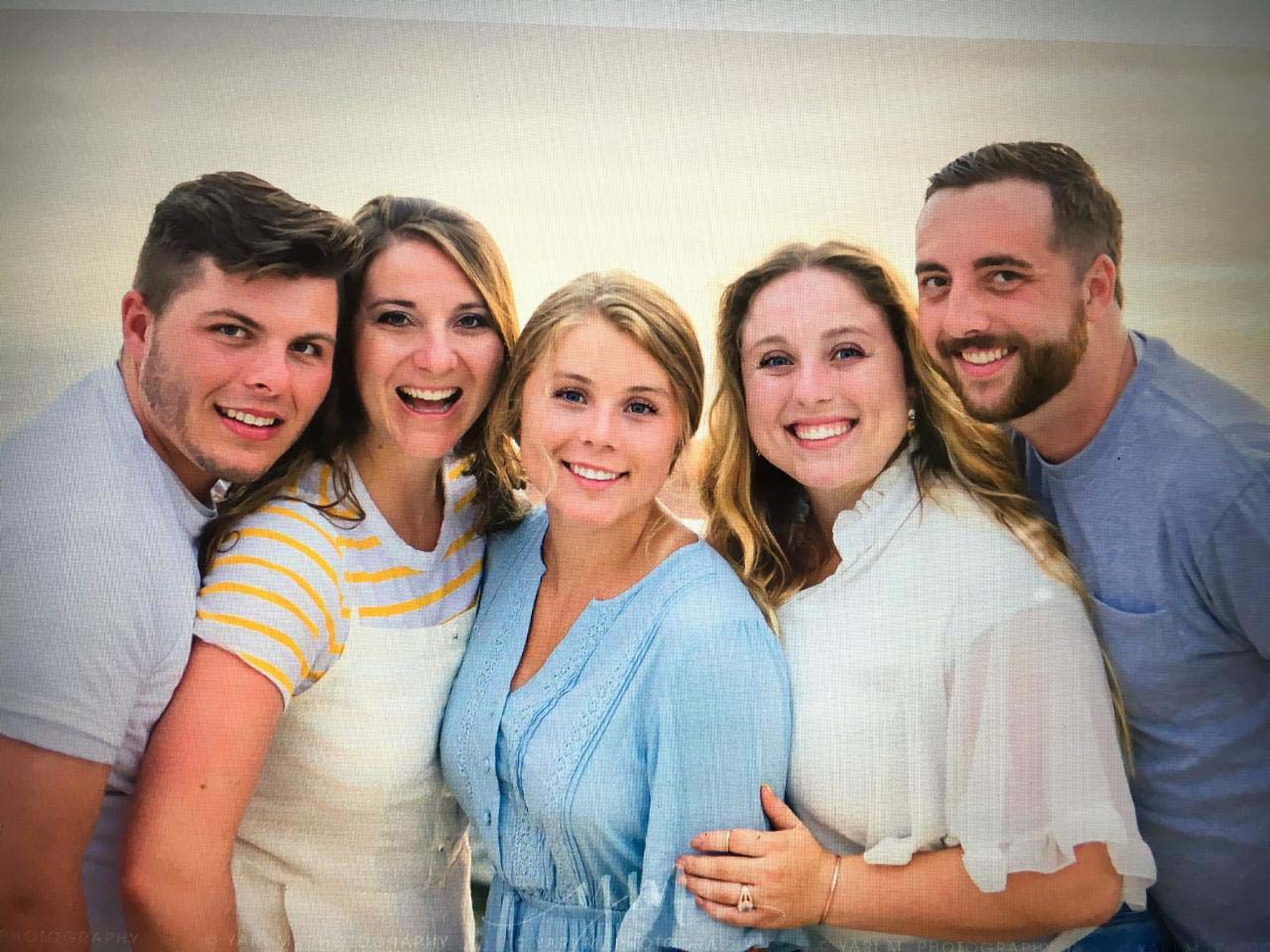 Our family gave us a present, and then one of our grandkids gave us the surprise of the night.
She gave us a bag with an ultrasound picture inside – we were going to be great grandparents! I started screaming and then we all started hugging. It was such a special moment.
We spent our four days bouncing back and forth from swimming at the pool to boogie boarding at the beach. We didn't need any other entertainment. I packed little prizes and pool toys for the grandkids like floaties and pool rings. The younger kids also loved the resort's splash pad and popping in and out of the hot tub.
Each night after dinner, we'd roast s'mores together at the fire pits and end our day with one final dip in the pool.
The grandkids loved running up and down the beach glowing in the dark. Our family gave us a present, and then one of our grandkids gave us the surprise of the night. She gave us a bag and inside was an ultrasound picture – we were going to be great grandparents! I started screaming, and then we all started hugging. It was such a special moment.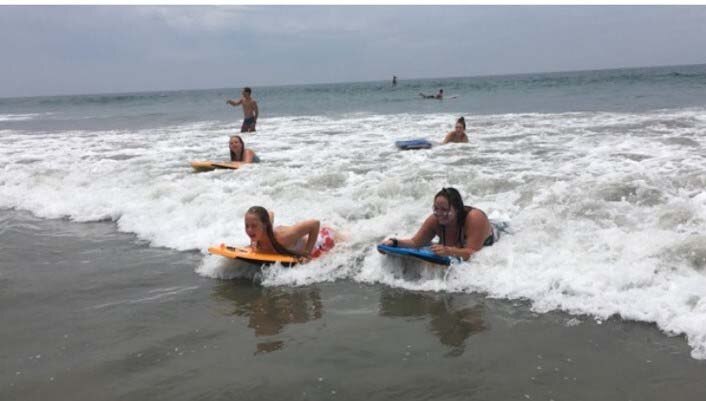 The Vacationer: Did Hilton Grand Vacations Team Members make your anniversary special?
Gayle: The staff was very attentive during our stay. When we first arrived, we received a welcome note and a bottle of sparkling cider to celebrate.

Whenever we needed something, all it took was a call to the front desk and it was resolved immediately. With 29 of us, we went through lots of towels, and we always got extras right away.

On our last night, housekeeping came to our room with a cart full of chocolates, candy treats, toiletries and other items we could choose from. It was a nice touch after such a memorable trip.
The Vacationeer: With such a big group, how did your family use the amenities that the MarBrisa resort offered?
Gayle: The amount of space was key. Booking individual hotel rooms for everyone would've been expensive. And the 2-and 3-bedroom condos offered more room to spread out than hotel rooms ever could.

Of course, we also used the kitchen and barbeque space every day. There was no need to worry about finding restaurant reservations for 29 people.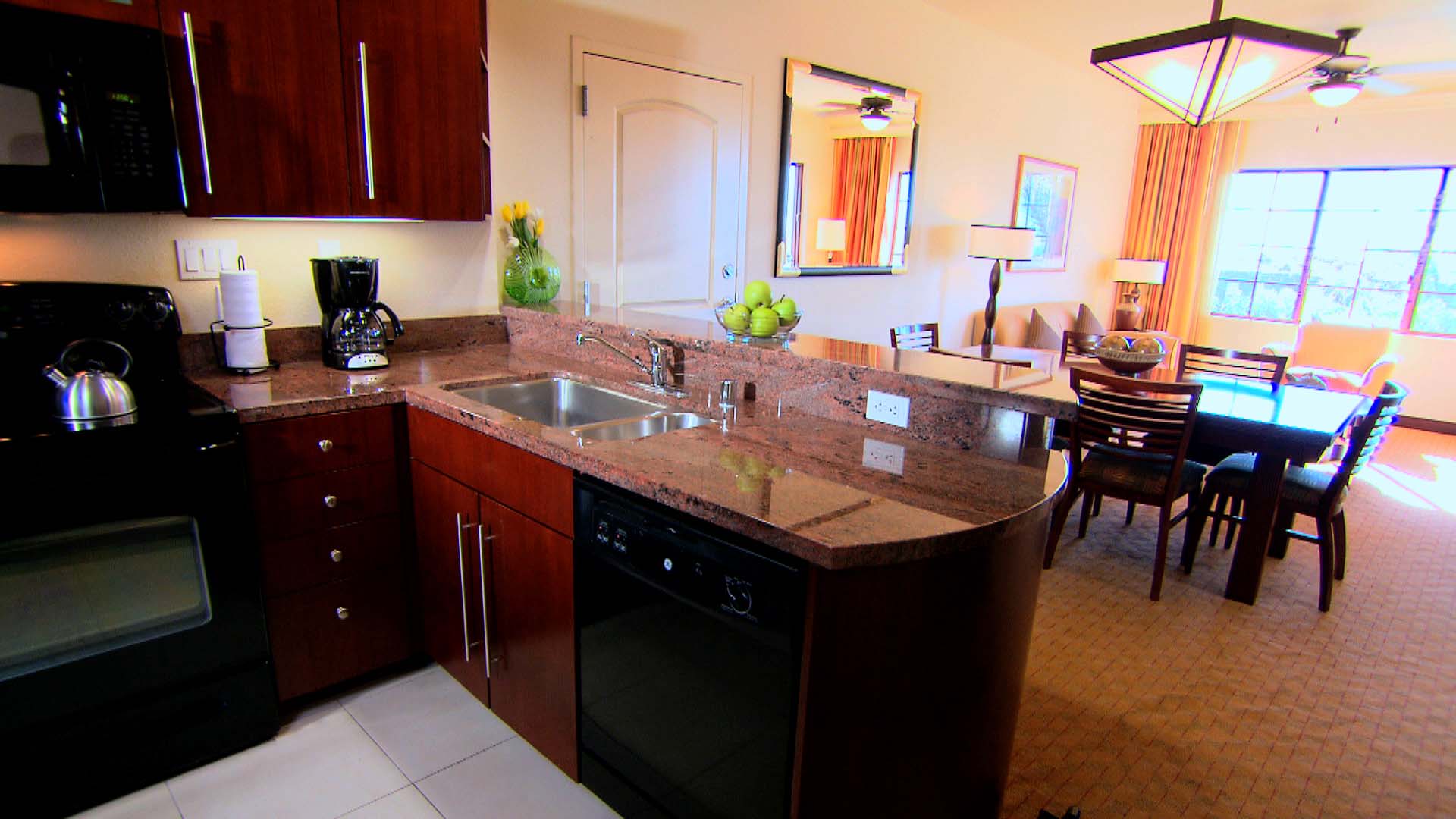 The Vacationeer: Does Hilton Grand Vacations bring more value to you as a traveler?
Gayle: Family time is what sold us on Hilton Grand Vacations. We have a big family and being able to travel together comfortably makes such a difference.

I love that our kids are now bringing their kids on our vacations. On the last day of our trip, our grandkids ran up and hugged us saying it was the best vacation they'd ever been on. Having space for everyone in our family to make memories is what brings value to us.
The Vacationeer: Where are you off to next?

Gayle: Our kids are already talking about another family trip in Hawaii. So, it's time to start planning!

Do you have any amazing anniversary celebration ideas with family?
Own a lifetime of family vacations
Do you have an idea for the perfect family vacation? With Hilton Grand Vacations, you have access to accommodations in some of the world's most sought-after destinations – and the freedom to share them with the people you love most.

Contact us at 800-230-7068 or fill out our online contact form to make memorable vacations a family tradition.