Owner Spotlight: Touring the American Canyonlands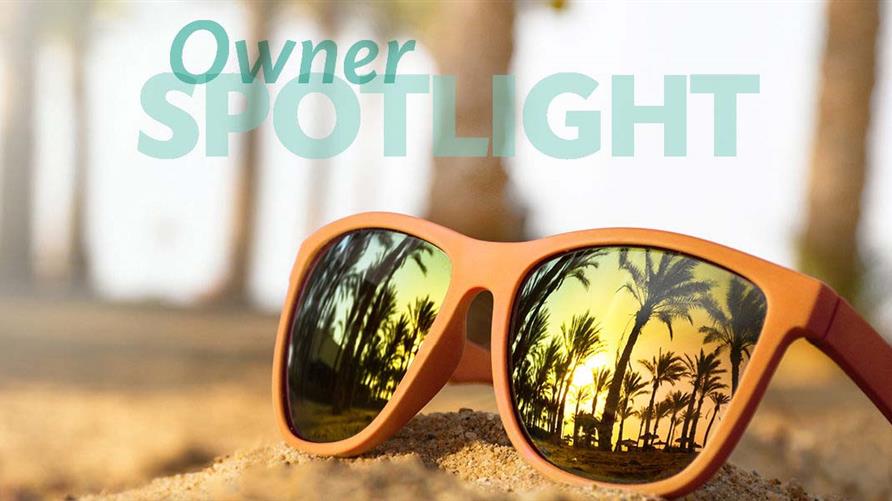 Hilton Grand Vacations is known for its flexible vacation options. Whether you prefer staying at a resort in your dream destination or taking a cruise, tour or excursion, we're always looking for ways to guide Owners toward new travel experiences.
Hawaii resident Jennifer B. and her husband recently took a Members-only tour to the American Canyonlands – a week filled with natural beauty, new friendships and camaraderie.
Here are the highlights of their exclusive, Members-only adventure.
Q: When did you became an Owner with Hilton Grand Vacations?
Jennifer: We became Owners in 2007, when we initially purchased at the Hilton Hawaiian Village. We love taking staycations close to home on long weekends, so we knew this purchase would never go unused. Then two years ago we upgraded our ownership and bought on the Big Island at Kings' Land by Hilton Grand Vacation Club.
Q: What made you decide to join?
Jennifer: A friend of mine has been a Member for a long time. He had extra points, so he invited my husband and me to stay at the Hilton Hawaiian Village over New Year's Eve. We loved our experience so much that we joined that same day.
Q: Where have you traveled with Hilton Grand Vacations?
Jennifer: Since our two favorite properties are Kings' Land and Hilton Hawaiian Village, we've vacationed close to home for most of our trips.
Our granddaughters are eight and five years old and live in Chicago. We love spending time with them by the pool and enjoying a shaved ice or two. We cherish being able to run out to Whole Foods and cook right in our condo.
Our first trip with Hilton Grand Vacations outside of Hawaii was actually our Owner's trip to the Canyonlands.
Q: How did you hear about the Owner's trip to Canyonlands?
Jennifer: My husband and I read the Club Traveler magazine cover to cover as soon as we get it. We were having breakfast one morning and saw the announcement for the Canyonlands tour in Arizona, Utah and Nevada. This trip sounded perfect for us, and we knew we had to make it happen.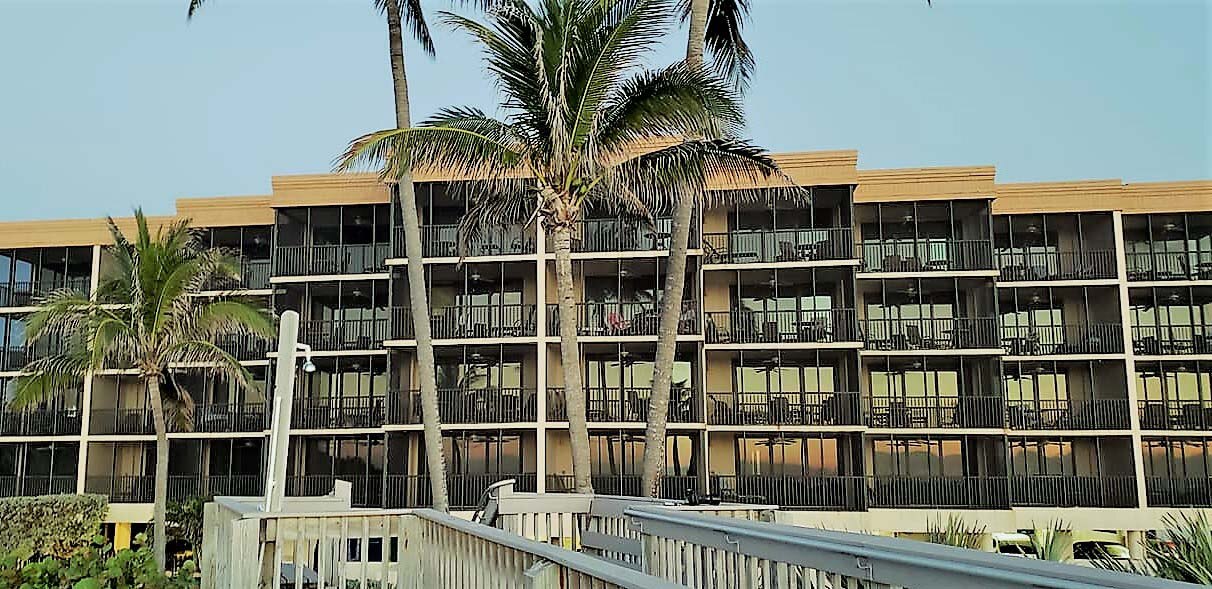 Q: Was it easy to transfer your points?
Jennifer: It was so easy. I called a Club Counselor and she helped me transfer the correct number of points over to Tauck. The agent mentioned that this trip was really popular, so we felt lucky that we were able to get a spot.
Q: Can you share some of the highlights from your Canyonlands experience?
Jennifer: Our trip to the Canyonlands was convenient because we could grab a direct flight from Honolulu to Phoenix. We were greeted at the airport by a driver and taken to the Four Seasons in Scottsdale, which was absolutely breathtaking.
The weather was perfect the entire time. And we always had the bright blue sky and burnt orange canyons as a backdrop. Zion National Park was probably my favorite destination. We stayed at a lodge within the canyons and had a beautiful cabin, complete with front porch rocking chairs. The week was full of hiking, good food and drinks.
For most of our trips, we tend to plan our next vacation before we even arrive back home. We've found that the best way to always have a vacation on our calendar is to plan during our travel high. So when we were reaching the end of this vacation in the Canyonlands, we knew that we had to book another Owner's vacation.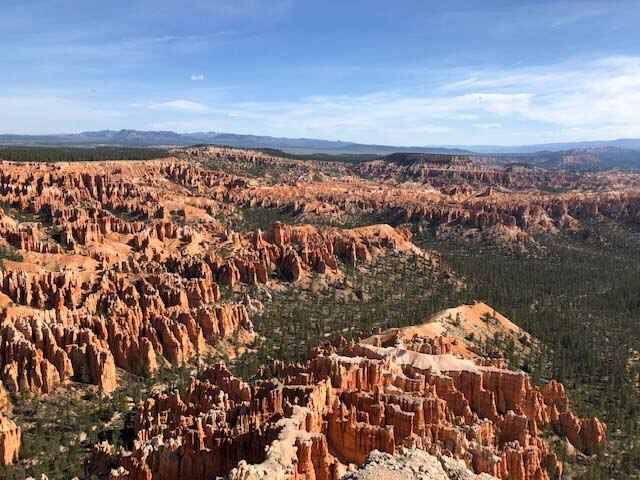 Q: What memories from this trip stand out?
Jennifer: Our Tauck tour guide made everyone feel right at home and created such a strong bond within our group. Our tour guide and bus driver made the perfect team. The bus was always immaculate, and there was always a cold water bottle on our seat.
The private plane ride over the Grand Canyon was my favorite activity – and such a surreal experience.
All of the accommodations were excellent, too. From the Four Seasons in Scottsdale and Las Vegas to the cabins and lodges in between, everything was perfect. Our farewell reception in Vegas was bittersweet because we didn't want to leave our new friends. There were 38 Owners on this trip, and we all felt connected with one another by the end.
Q: So you made great connections with other Owners on the trip?
Jennifer: During the first night of the trip, there was a welcome reception where we were able to meet and talk with all of the other Owners. We dined, talked on the tour bus and even rode the private plane over the Grand Canyon together. This was by far the best group tour we've ever been on. Everyone got along so well, and everything went smoothly.
We came to the conclusion that all of the Owners on this trip have an incredible passion for travel, and none of us lets a single point go to waste.
We all became a really tight group. And we became great friends with a couple who own at the Grand Islander property in Hawaii.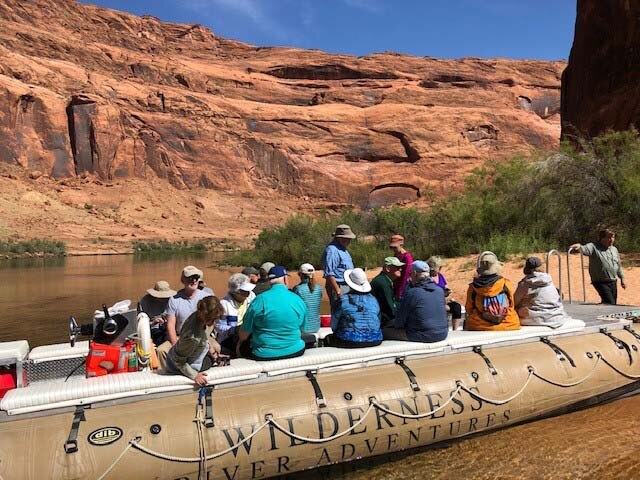 Q: What advice would you give other Owners interested in booking this kind of trip?
Jennifer: I definitely recommend reading the Club newsletter and becoming familiar with the Club website. They help make the booking process quick and simple.
Q: Was there anything you experienced on this trip that you didn't expect?
Jennifer: Tauck was extremely detailed in their communications. We always knew where to go and what to expect at every point of our trip. We were also impressed with the level of service that Tauck provides. My brother took a Tauck tour before us. He said, "you will wonder how you traveled with anyone else before."
Q: Where are you traveling to next?
Jennifer: We traveled to Norway to see the Northern Lights before our tour through the Canyonlands. So, we decided to stay local this summer to enjoy lots of pool time with our grandkids.
We're looking into an Owner's cruise, and of course, we can't wait to take another Tauck tour. We look forward to reading the next newsletter so we can find our next travel idea!
Change the way you vacation
Strengthen bonds with your loved ones and build new ones with your fellow Owners. At Hilton Grand Vacations, we welcome you as part of our family and provide the accommodations to make every vacation one to remember.
To find out how you can access exclusive travel experiences, call 800-230-7068 or fill out an online contact form. We'd be happy to help you connect with those who share your passion for travel.