One Traveler Shares a Few of His Favorite Travel Apps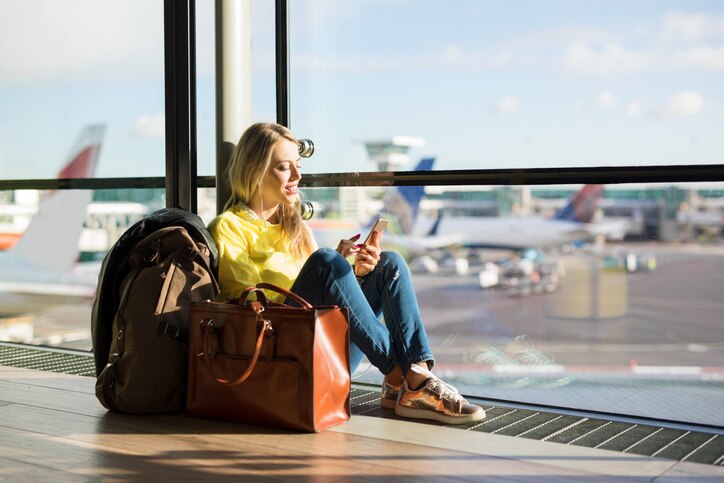 An opening caveat: When traveling abroad, your favorite travel apps won't work if your phone doesn't work!
While you can get international plans from your home carrier, I greatly prefer (as mentioned in my Scotland blog) buying a local SIM card when I get where I'm going.
This way, I'm sure to have the full functionality (including emergency dialing) with a local provider.
Now let's talk about some apps:
Two of my (so far) all-time, top-favorite apps are Viber and TouchNote.
Viber is a WiFi-dependent messaging app functioning independently of your home-country texting. Being WiFi-based, it will not work just through the phone regardless of your SIM card situation.
However, WiFi is practically ubiquitous now, so I have never had a problem. Just load and register the app, then invite those with whom you want to communicate to load/register, too. This is not the only app of its kind (another is WhatsApp), but I've found that Viber is the easiest and most reliable for me.
TouchNote is your one-stop stationery store, photo processor, and post office.
Did you just take a great vacation picture that would make a perfect postcard? Simply upload the picture, write your note, address your card(s), and deposit them with TouchNote for delivery.
I first used this while in Scotland to send postcards home. You can either pay-as-you-go, or buy discounted credit packs.
Even the ≈USD $3.00 pay-as-you-go price is very reasonable when you consider the separate expenses of buying cards and stamps, not to mention taking up valuable vacation time. You can literally have a postcard on its way within minutes of taking a great picture.
I have even used TouchNote here at home for those same reasons.
Meitu: I just discovered this a few weeks ago. It's a fairly standard multi-function photo editing app, but it has a spectacular "Eraser" function. Have a picture that's perfect except for a telephone pole or power line ruining the shot? With a little practice, Meitu will make them vanish.
Priority Pass is an airport lounge membership (my HiltonHonors AMEX offers it free; the out-of-pocket cost is between $99 and $429).
Lounge access is currently $32 per person (here again, through AMEX I get 10 free admissions per year). In my experience, it's not for your normal layover/connection. In fact, we've only used it once, this past summer, when we got delayed several hours in Glasgow.
But when you do get stuck like that, the perk is invaluable: Glasgow's lounge had comfortable seating, clean restrooms, a full buffet, a full bar, free WiFi, etc.
The app also includes a directory of eligible lounges.
Note: You don't need the app, but if you don't load it, you'll need to carry your member card.
Google Translate: This is not an endorsement of Google. Any app with similar functions would suffice. But it's incredibly useful if you really need to communicate clearly, especially in urgent or emergent situations.
Try to pick a translator that can also "speak" the translation for you, so, if needed, play it directly to whom you're trying to communicate.
These types of apps are not going to help you regale a roomful of Japanese businessmen with your recent feats of derring-do, but if you need to say "I'm having chest pains," "Where are the nearest public toilets," or "There's a jaguar loose in my room," it's invaluable.
Google Flights: If your dates (and especially if your dates and destinations) are flexible, this is a great app.
Plug in your destination(s) and the app will load a calendar showing various flight prices over several months. You may find that leaving on a Tuesday, coming back two weeks from Thursday, and connecting through someplace you never thought of, will save you 40%.
You do have to tinker around with dates and destinations (I think it's kind of fun), but you can save some big bucks.
Skiplagged: Similar to Google Flights this app stitches together flight legs to get you where you want to go. This web description sums up the concept of "hidden city ticketing" pretty well: you book a flight past your destination, with your target destination as a stop on the route, and save more than if you booked the direct or traditional connection route.
Next: If you're planning an international trip, travel like a pro.