6 Things to Do in Shinjuku, Tokyo
Hilton Grand Vacations recommends the best things to do in this Tokyo neighborhood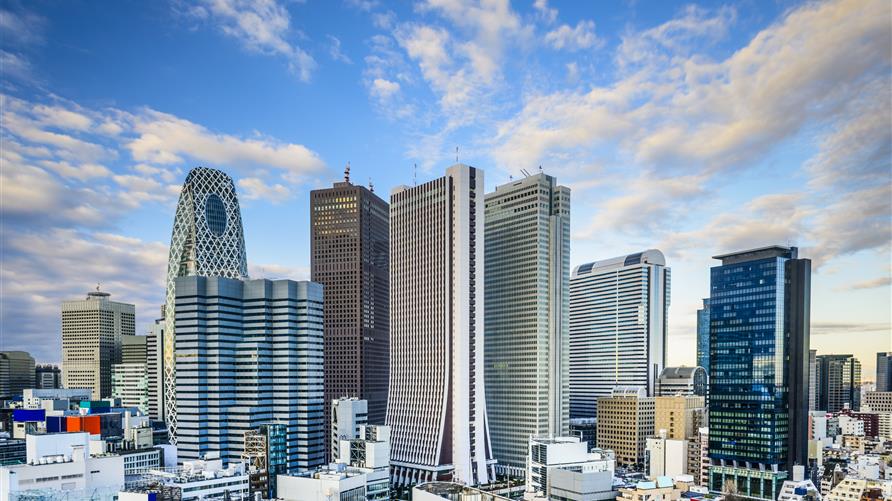 Shinjuku City in Tokyo encompasses the buzzing clubs and karaoke rooms of neon-lit East Shinjuku and upscale bars and restaurants in the Skyscraper District. Recently, the New National Stadium in Shinjuku is the high-tech sports venue built for major sporting events.
Here are the 5 best things to do in Shinjuku.
1. Enjoy the Zen Shinjuku Gyoen
Located just a short walk from Shinjuku Station, the park's spacious lawns, meandering walking paths, and tranquil scenery provide a relaxing escape from the busy urban center around it. In the spring, Shinjuku Gyoen becomes one of the best and most popular places in the city to see the iconic sakura, or cherry blossoms.
2. Go Back in Time in Golden Gai
Golden Gai is one of Shinjuku's most well-known attractions. Golden Gai is a block of six narrow alleys filled with over 200 tiny bars, clubs and eateries - most of them with barely room for six people.
The alleys are private roads, therefore taking photos is strictly prohibited without permission from the area's business promotion association. These old-fashioned bars and narrow alleyways, juxtaposed with Shinjuku's modern architecture is part of the reason the area remains so popular. It offers a different vibe.
3. Eat Lots of Street Food
With sensational dishes around every corner, a definite must-do is to sample some of the delicious street food offerings around Shinjuku.
From the popular Yakitori chicken skewers from Torihana to the Instagram-worthy ice cream at Cha no Ikedaya to the gooey tarts at Bake Cheese Tart, there is something for everyone. Once you start sampling around, you won't be able to stop!
4. Take in the Hustle and Bustle of Shinjuku Train Station
Shinjuku is home to the world's busiest train station - with over two million daily riders. We recommend avoiding peak travel hours, if possible. If you are traveling outside of Tokyo, a trip to the Shinjuku train station will be on your itinerary.
5. Admire Modern Art at Yayoi Kusama Museum
After the success of her exhibitions held in Tokyo and Kyoto, Yayoi Kusama opened the Yayoi Kusama Museum in 2017. The museum aims to promote the message of world peace and love for humanity that Kusama has supported, while also engaging people from all backgrounds with contemporary art. Please keep in mind that you must purchase museum tickets in advance.
6. Enjoy the View from the Tokyo Metropolitan Building
One of the best things to do in Shinjuku is to head over to the Tokyo Metropolitan Building. Entry is FREE to the observation deck, so put on your comfortable walking shoes, climb to the top, and admire the city in all its splendor.
There are so many unique things to do in Shinjuku during your visit. Read on to learn about things to do in Tokyo.