11 Healthy Travel Snacks For Plane Trips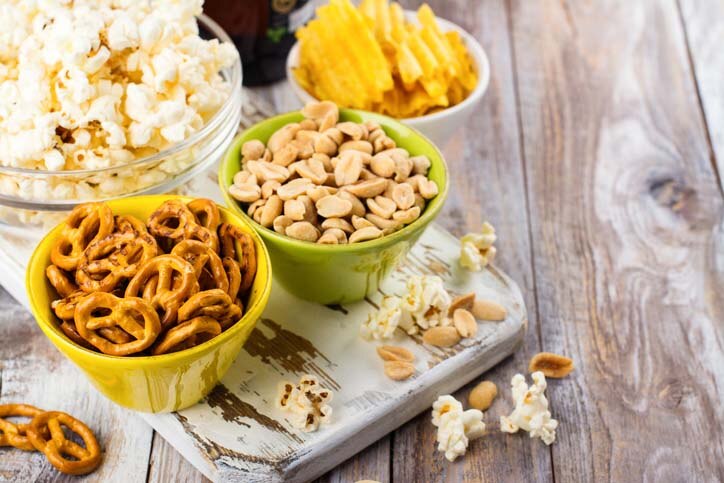 If your next travel destination requires a long plane ride, plan ahead and bring healthy snacks for the trip. Instead of choosing high-sugar, high-calorie foods, grab a few healthy options before leaving home. Here are a few of our favorite healthy travel snacks for plane trips.
Almond Butter + Apples
There are so many 'butters' out there besides peanut butter and sunflower seed butter. We recommend almond butter paired with your favorite apple.
Dried Fruit
Travel light by packing a variety of freeze dried-fruit including mangoes, bananas, strawberries and peaches.
Jerky
There are a wide variety of jerky ranging from traditional beef to grass-fed bison, chicken and more. Keep it interesting by trying different flavors like teriyaki or spicy blends.
Ancient-Grain Granola
Purely Elizabeth is an excellent granola option made with organic quinoa, millet and chia. Granola pairs well with your favorite dried fruits, too.
Kale Chips
If you want a salty and crunchy snack, kale chips are a great alternative to potato chips. Kale chips are also an excellent source of Vitamin B, which your body needs for energy.
Pita Chips + Hummus
Most grocery stores and airport shops sell this delicious snack in a combination pack. Otherwise, pack a small tub of hummus and a bag of pita chips. As an alternative, chopped veggies make and excellent dipping option.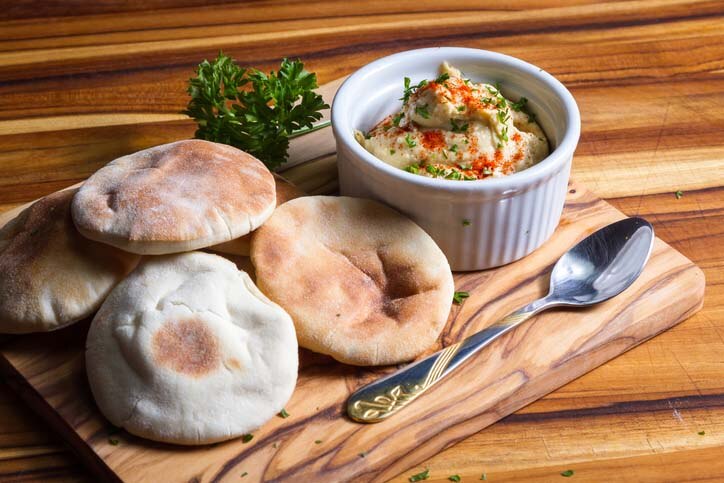 Fig Crackers + Manchego Cheese
Elevate traditional cheese and crackers with a sophisticated combination of fig crackers and sheep's milk cheese.
Dark Chocolate Protein Powder + Water
Bring a scoop of protein powder and an empty reusable water bottle. You can fill it with water and shake it up for a refreshing protein drink.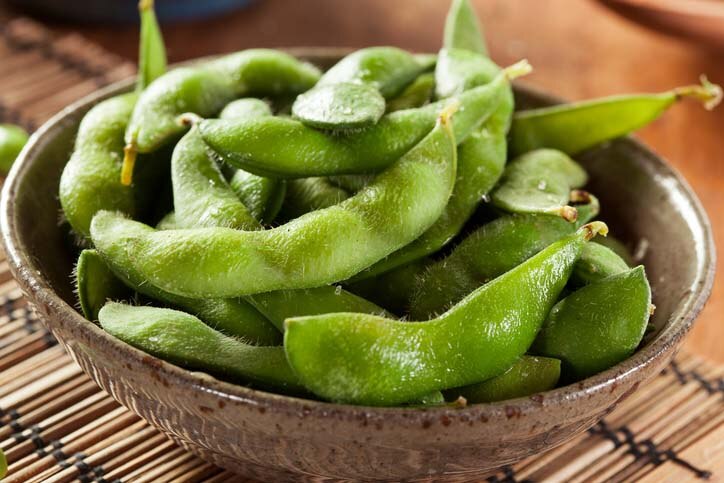 Dry-Roasted Edamame
Commonly served in Japanese restaurants, edamame (aka soybeans) is a savory, protein-rich snack. Bonus: Edamame is also rich in fiber, antioxidants and vitamin K.
Ginger Gummies
Ginger is a natural remedy for nervous flyers. Pack a bag of ginger gummies to keep calm in flight.
No-Bake Energy Bites with Ginger and Turmeric
Found in the ginger family, turmeric is a super food that is a great anti-inflammatory and a strong antioxidant. Vacation prep with this recipe from Epicurious.
Have the energy you need to enjoy your dream destination right away when you come prepared with your own healthy travel snacks for plane trips.