Have Baby, Will Travel: 17 Tips for Traveling with a Baby That Jet-Set Parents Swear By
Ace traveling with a baby with this under-the-radar advice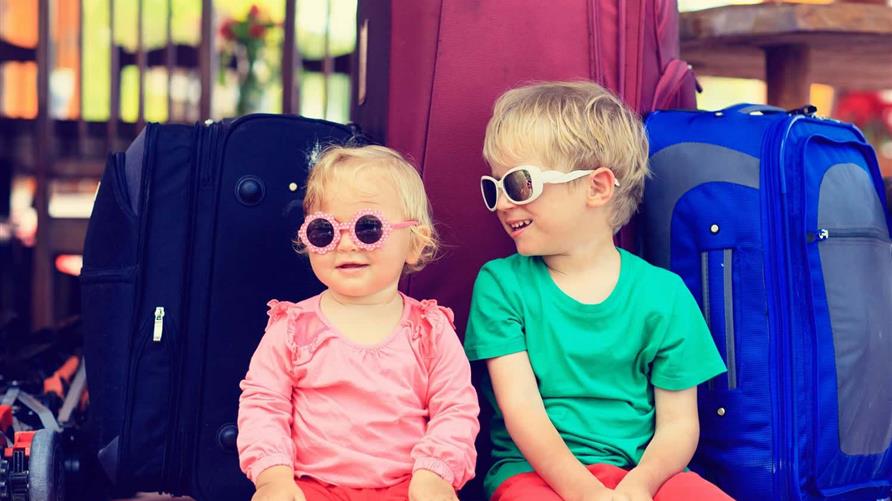 We're all familiar with travel stressors like long security lines, delays, extreme weather conditions and lost luggage.
Yet many seasoned travelers find that traveling with a baby adds a whole new wrinkle to the process of getting from point A to point B. (Not to mention the rest of the trip.)
That's the (sort of) bad news. The good news is that you're venturing down a well-trodden path: A recent study by Resonance Consultancy shows that 44 percent of Millennials are traveling with kids. With so many parents and kids on the go, there's no shortage of advice from those who've been there, done that for you to follow.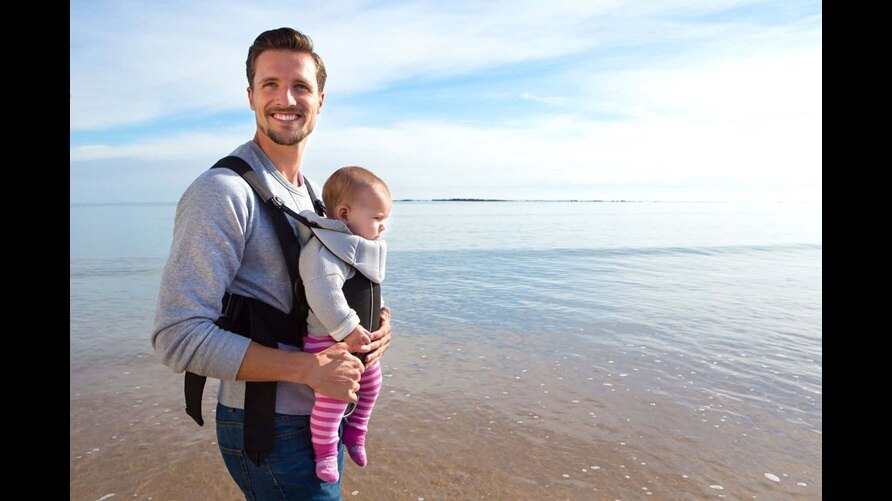 We sifted through jet-set parents' top tips for traveling with babies and toddlers and compiled them here for you.
This advice is super helpful and far from super obvious. Let's face it. You no doubt already know to pack copious amounts of wipes, snacks, diapers and toys.
Here's how to ace traveling with a baby.
Traveling with Baby Checklist: 11 Items Most Parents Never Think to Bring
A white noise app. An app like White Noise can help you calm baby in a pinch while saving you the hassle of packing a bulky white noise machine.
A first aid kit. It can be a godsend when you're airborne or trying to navigate a new city that has no pharmacy in sight. Must-haves for your kit include a baby thermometer, band aids, diaper cream, antibiotic cream, baby Tylenol, nasal aspirator, saline nose drops and petroleum jelly.
Diaper changing pad. Rare is the vacation in which a family friendly bathroom is always within reach. Enter the diaper changing pad, which makes on-the-go diaper duty a breeze.
Plastic bags. They're invaluable as impromptu trash bags and for corralling soiled clothes.
A clip-on reading light. So you can read on the plane without resorting to the bright overhead light that could disturb a sleeping baby.
New, wrapped toys. New toys interest babies and toddlers longer than the old standbys. Gift wrapping them is virtually guaranteed to keep little ones enthralled even longer.
Your own change of clothes. Diaper blowouts, spit up and vomit are par for the course in parenting. So don't forget to stash an extra change of clothes for yourself in addition to a backup (or two) for baby.
Inflatable travel tub. This is a must if you're going off the grid or if your baby can't sit up.
Portable potty. If you're traveling with a toddler, you might want to consider a portable toilet. It's a lifesaver when your tot must .... go … now (or the only available toilet is far from hygienic).
Backup chargers. No judgment if you let your little one indulge in screen time while traveling. If you go that route, slip an extra charger into your carry-on in case your regular one gets lost or damaged. (Because they always do when traveling, right?)
Painter's tape. Yes, painter's tape. It lets you baby proof on the fly — just stick a piece over electrical outlets, drawers or cabinets to keep prying hands out of trouble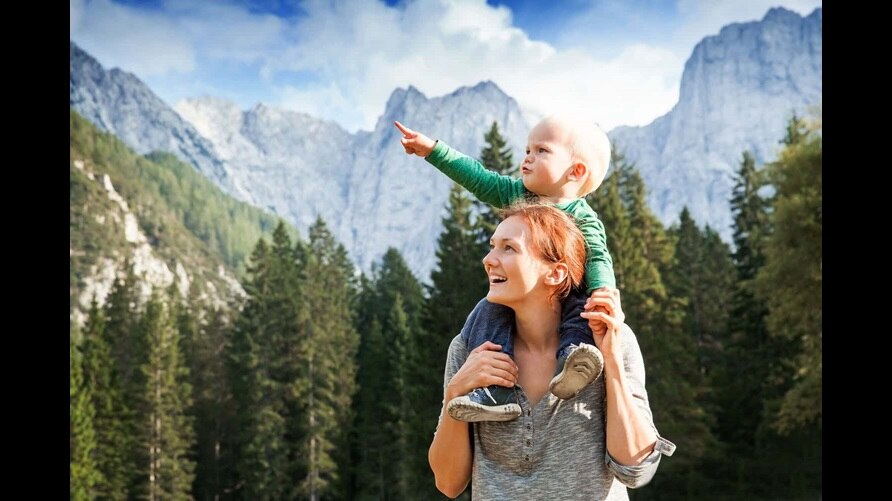 6 Tried and True Traveling with Baby Tips
You're off to a great start with your traveling-with-baby checklist. Next, tuck these hard-won tips into your mental file. They've helped countless parents vacationing with unruly toddlers and fussy infants.
Ask your airline for a bassinet. If you're flying overseas with your baby, check with your airline about reserving a bassinet. They're complimentary on many major airlines' international flights (and a few domestic flights as well). Your baby will sleep more soundly in one — and you'll undoubtedly enjoy having your hands and lap free.
Get a good seat. The pros recommend two configurations: window and aisle and two aisles. Also consider bulkhead seating — these are the spacious seats directly behind the walls that separate different classes. Another pro tip: Ask the gate agent for a spot next to an empty seat. They'll often comply if you ask nicely with your super cute baby in tow.
Consider renting baby gear. The amount of stuff you need when traveling with a toddler or baby is, in short, insane. One way to lighten the load is to rent baby gear like cribs, car seats, strollers and even toys through companies like BabyQuip.
Divide and conquer the boarding process. Perhaps the one and only perk of traveling with a toddler or baby is the invitation to board first. While the natural instinct is to hightail it to the front of the line, remember that getting a toddler or baby to behave during a seemingly interminable boarding process is … trying.
A better strategy is to have just one adult board early. This person can handle the cumbersome job of gate checking any strollers and car seats and stashing the diaper bag and carry-ons. (Bonus points if he or she wipes down the armrests and tray tables with disinfectant wipes.) Meanwhile, the other adult can keep little ones comfortably entertained in the waiting area and board towards the end. (Follow the same divide and conquer drill when it comes to retrieving your rental car.)
Have a plan for changes in air pressure. Babies have an especially difficult time dealing with ear pressure buildup during takeoff and landing. That's because they're too little to know to swallow or pop their ears. The solution: Make them swallow via breastfeeding, bottle feeding or offering on a pacifier during takeoff and landing.
Befriend a flight attendant. An ally can slip you extra snacks, pillows, blankets and maybe even a glass of wine.
Of course the flight is just the start when it comes to traveling with babies and toddlers. Where you'll stay is another big component of your family vacation.

Many families traveling with a toddler or baby find Ownership with Hilton Grand Vacations a must.
Families can spread out in large living spaces outfitted with modern comforts including full kitchens, roomy dining space and private laundries.
No matter where you go, there are accommodations to meet your family's needs. Discover the many benefits of ownership you'll get with Hilton Grand Vacations.