Packing Luggage Hacks: How to Travel with Only a Carry-On Suitcase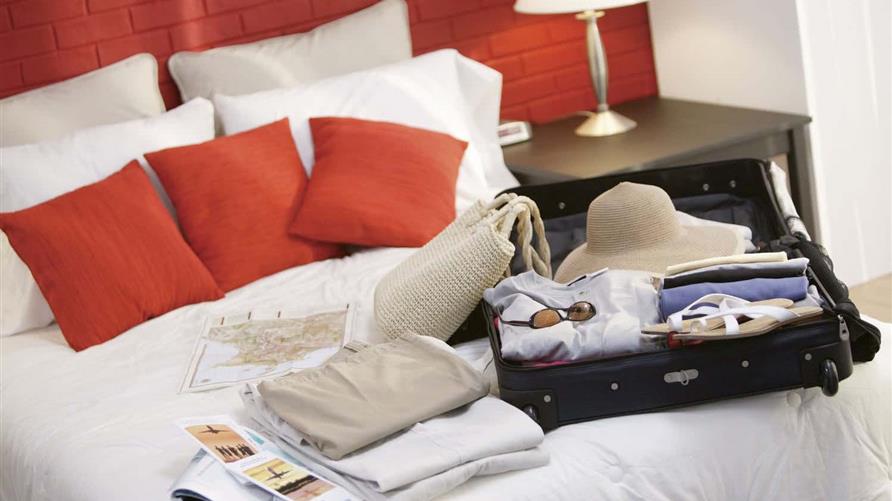 Spring cleaning can leave you with feelings of accomplishment and clarity. You know the saying, "If you don't wear it, get rid of it!"? Why not bring this simplistic resolution to packing for vacation? Do you fall into the category of packing outfits and shoes that you don't end of wearing on your getaway? All of these extra items for your travels require more space, which means bigger suitcases, multiple suitcases, and something no one wants to do – pay a fee for their bags to fly. Or even worse, pay (and spend valuable time) to re-purchase items lost in the unpredictable world of airport baggage.
Before we get into the tips of how to pack only a carry-on suitcase, here are four reasons packing luggage hacks on why limiting your luggage is so beneficial to travelers.
Ease of Transportation
The less baggage you bring, the easier it is to maneuver on public transportation. Sticking with one rolling carry-on suitcase and one personal item such as a handbag or computer bag will give you the freedom to hop on and off transportation without worrying about feeling clumsy or awkward, having enough space, or worse, leaving pieces of luggage behind.
Less Hassle at the Airport
You can avoid waiting in line to check your bag by simply using a mobile or electronic check-in and going straight to security. Put your seat back and relax, since you won't have to worry if your bag made the same flight. Your suitcase is lying happily right above you in the overhead bin.
No Waiting for Bags
The days of anxiety standing in the crowds around the baggage carousel are over. "Is that my suitcase?" "Does that traveler over there have my bag accidentally?" "WHERE. IS. MY. BAG.?" Simply walk off the plane with your bags, and start your vacation.
Less to Unpack
To some, packing is exciting. Unpacking, though, is not. Keep it simple and you won't spend much energy back home doing laundry and putting everything back where it belongs.
7 packing carry-on packing hacks
Find the Right Suitcase
Everyone's packing needs are different, so find a regulated carry-on size suitcase that works for you. We recommend something lightweight with swivel wheels so you can pull and side-glide, a separate zipper section, and external pockets.
Wear Your Bulkiest Pieces
Layer up! If you are traveling to a cold weather destination, wear your boots, heaviest sweater, and coat on the plane so you won't need to pack them. As for the opposite, if you are traveling to a warm-weather destination, wear your running shoes (or closed-toed shoes), a layering sweater or wrap, and possibly even your sunhat.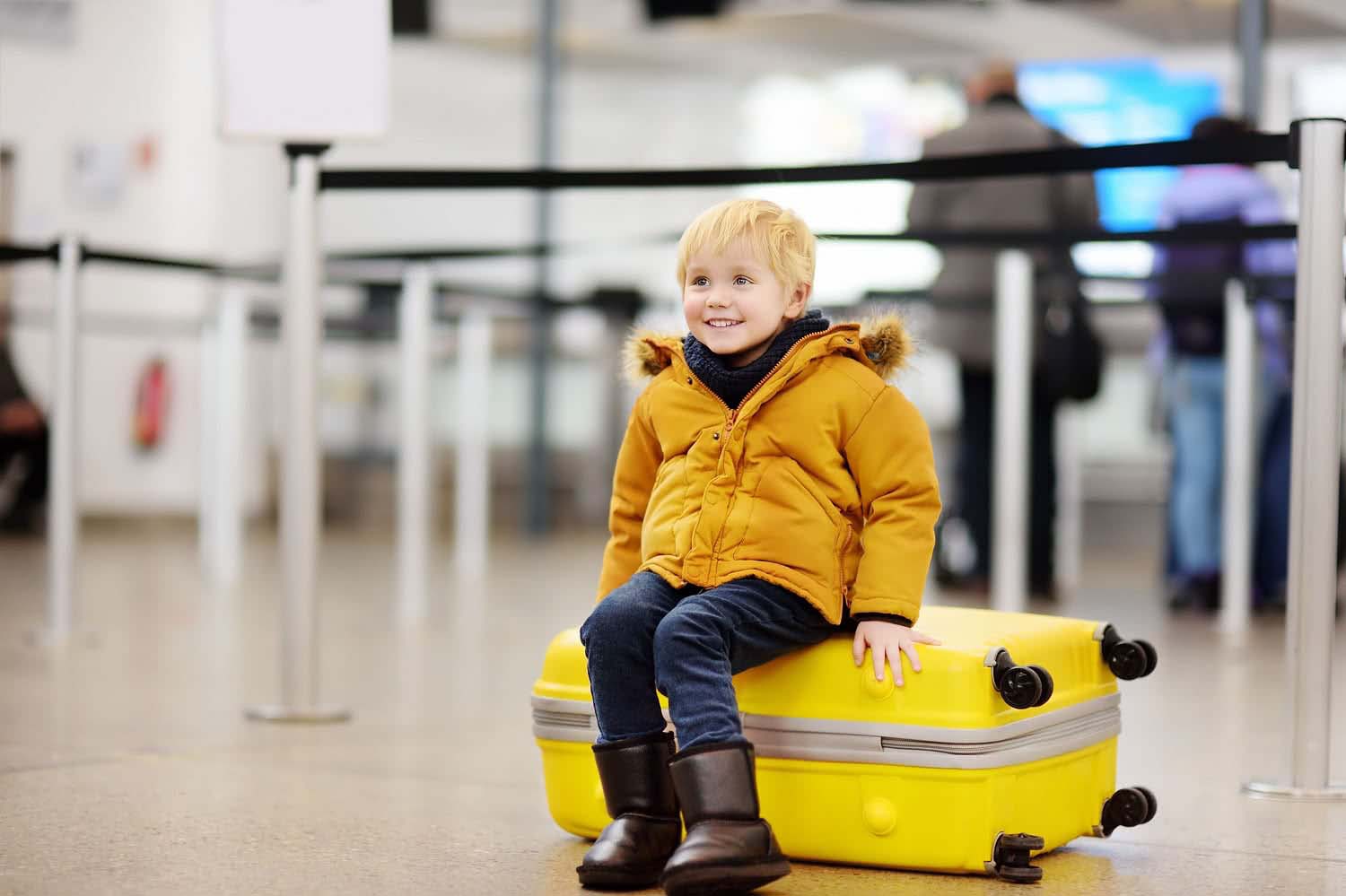 Outfit Strategize
Instead of throwing in all of your favorite tops and dresses, have a strategy of outfits based on the number of days you will be gone. If you're gone longer than 3-4 days, plan on wearing the outfits a second time. Or you can stick with neutral or matching colored items that can be worn in different ways. For example, you can pair a black maxi dress with a button-down shirt. You can also wear that same shirt with a pair of jeans.
Roll, Don't Fold
Rolling your clothing, especially pants, will take up less space. Don't worry, all Hilton Grand Vacations properties have irons and ironing boards so you won't have to fret about vacation wrinkles.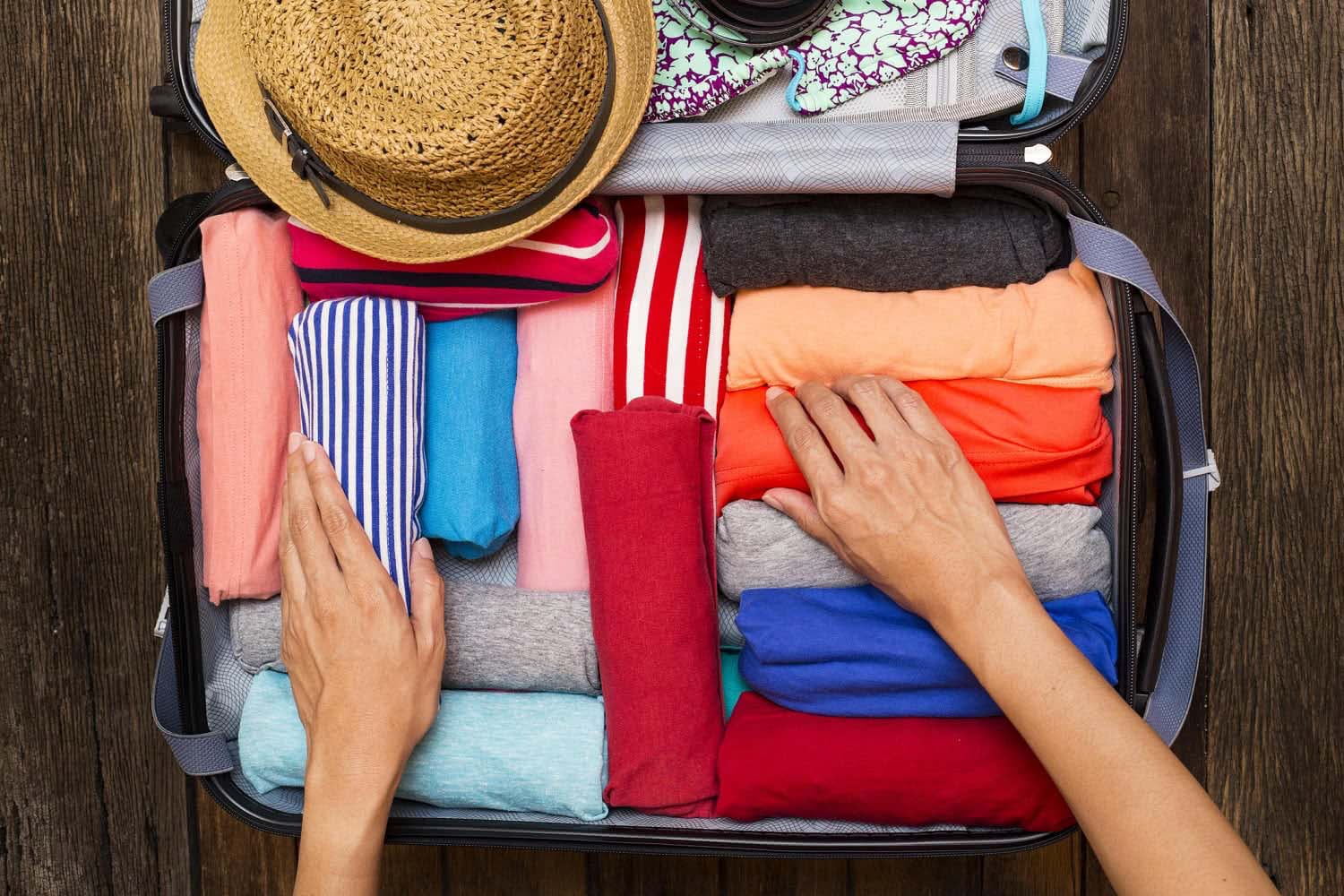 Separate Your Toiletries
At Hilton Grand Vacations you don't need to pack things such as shampoo or soap, but the toiletries you are bringing on a flight do need to be 3 ounces or less. Place these inside a clear tote or even a Ziploc bag. If your suitcase has an external pocket, place your sealed toiletries here to have quick, easy access in security. Also, in case something leaks, it won't get all over your clothing.
Utilize Your Personal Item
Instead of a small, everyday purse, travel with something bigger to accommodate your needs. A larger handbag or tote offers more space for items such as a book, phone charger, change of clothes, sunglasses, and a hat.
In-Room Laundry
There is no need to pack more than a carry-on if you are traveling to an Hilton Grand Vacations resort since we offer in-room washers and dryers at all properties. Now you can wash bathing suits and clothes anytime you need to and not have to worry about packing a whole week's worth of socks and underwear! You don't even have to worry about sitting around waiting for the washer to finish like you would in a laundromat or hotel laundry down the hall. Put it in the wash, and whenever you are ready, transfer to the dryer
It's time to donate those huge suitcases where you can fit your whole family inside. Having laundry available inside your Hilton Grand Vacations unit can allow you to pack just a carry-on so easily. Becoming a more minimalist packer can achieve the same accomplishments that spring cleaning your closet can bring. Plus, it makes getting ready on vacation mornings a breeze.