Find the Best Suitcase for Your Next Vacation
From carry-on to smart luggage, Hilton Grand Vacations lists the best suitcases to have on vacation
Finding a great suitcase can be a challenge. What you pack with you matters, and your luggage should fill the role of your closet away from home.
From carry-ons, larger checked bags, smart compartments, and even a ride-able suitcase, Hilton Grand Vacations recommends some of its favorite suitcases to help you travel further.
Best Carry-On Luggage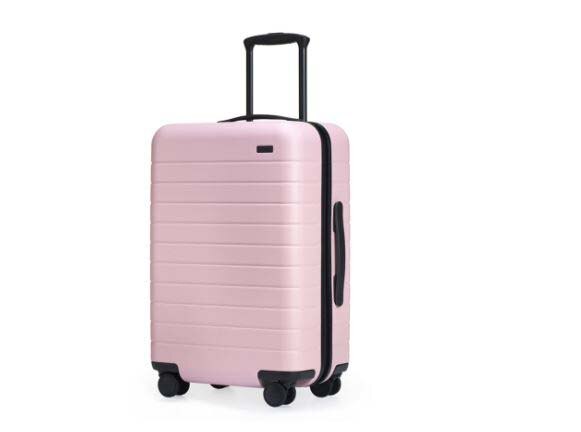 Away Luggage
The hard-shell, Away luggage is one of the best carry-on luggage pieces you can find. This sleek suitcase is made from premium materials chosen to be resilient and beautiful. Away luggage is functional and minimal at the same time.
What you get:
Variety of color choices
Built-in USB charger
The Carry-On, The Bigger Carry-On, or The Bigger Carry-On sizes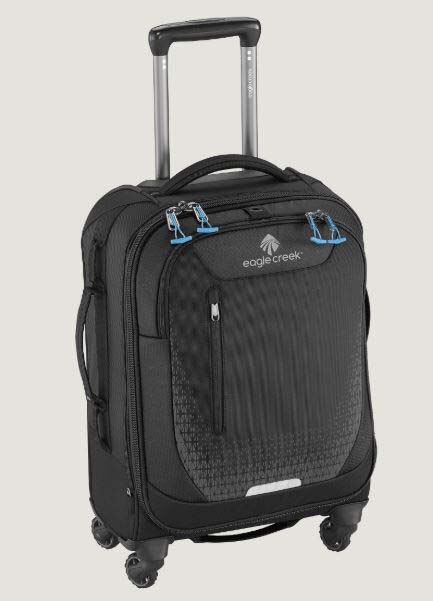 Eagle Creek Expanse AWD International Carry-On
Eagle Creek, the outdoor adventure company, has a solid reputation for offering durable fabric and self-repairing, heavy-duty zippers in their tough, lightweight bags.
We love:
Padded sleeve on the front panel to use as a 'quick stash pocket'
Expansion zipper for added space
The Expanse version only weighs six pounds
Best Checked Bag
If you're leaving for a longer getaway, it could be tough to stick with only a carry-on. If you're looking for something larger to withstand the tossing, rolling, bumping, and dropping that could happen on its journey to the belly of a plane or even the back of your car, here is a top find.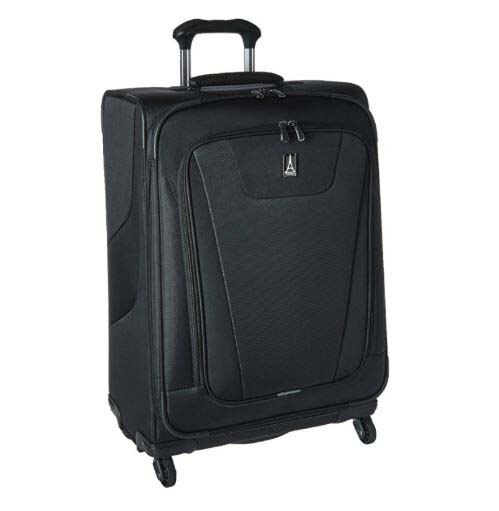 TravelPro - Maxlite 4, 25 Inch Spinner Suitcase
This is one of the best ultra-lightweight checked luggage pieces around. Four spinner wheels provide an effortless 360-degree roll in any direction. Plenty of pockets and adjustable hold-down straps help make sure nothing slides around during the flight.
Best Lightweight Bag
If you already know you're the type to pack your suitcase to seams, you may find yourself paying for your suitcase to fly, too. Whether it's a carry-on or a larger size, a lightweight suitcase can save you a few pounds.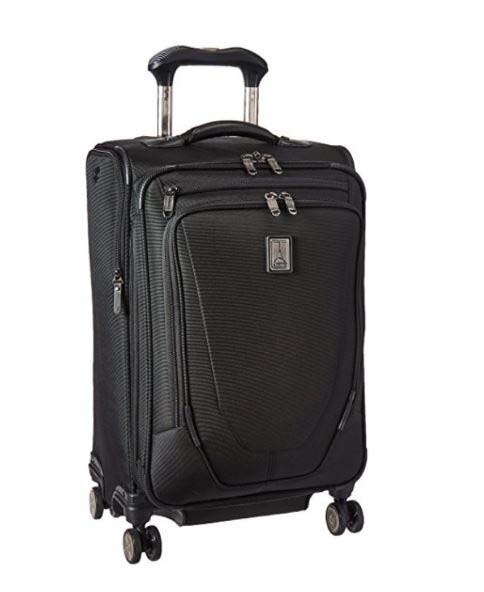 TravelPro Crew 11
TravelPro is one of the best suitcases when it comes to durability. At only seven pounds, it's a great option for a light carry-on suitcase.
What you get:
Built-in USB port
Blocking interior pocket that prevents identity theft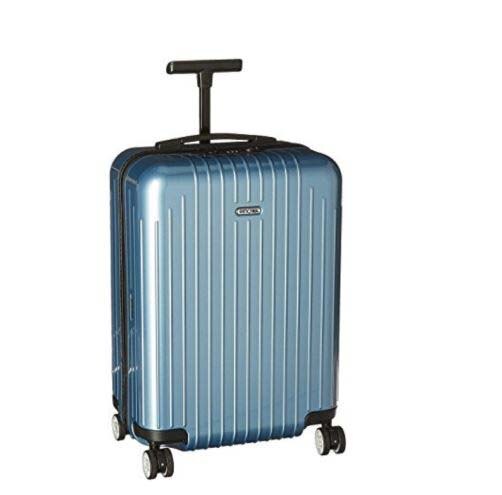 Rimowa Air Cabin Multiwheel Bag
A four pound suitcase? Weighing in at an ultra-light 4.4 lbs, this hard-sided suitcase comes in retro, cool colors. The Rimowa, a trusted brand helping travelers for over 120 years, includes:
Telescoping handle that can lock into any height position
Four dual-sided wheels for 360-degree movement
Best Luggage for Organizing
If you love order, here is one of the best suitcases around.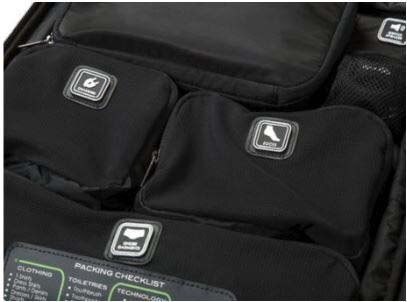 Genius Pack Packer
Luggage brand Genius Pack caters to everyone who needs a list when they pack. Everything in this bag has its place.
Labeled compartments for devices
Portable battery pack for recharging
Small speaker to plug into your phone
What might be the coolest feature is the 'laundry chute' - a compartment sack to store your dirty clothes that compresses into the bag's wall, ready to zip out for washing.
Best Lightweight Luggage Sets
If you are going to be gone for an extended period of time, or traveling with your family, you might be in the market for a three-piece set.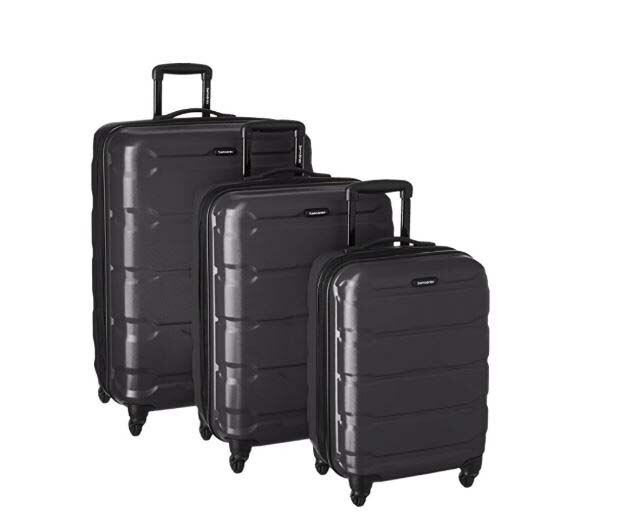 Samsonite 3-piece Spinner Luggage Set
All three sizes of this Samsonite set (20-inch, 24-inch, and 28-inch) are incredibly durable spinners. The lightweight shell absorbs impact, protecting your valued travel items. The interior is fully-lined with a mesh divider and straps for easy organization.
Best Collapsible Luggage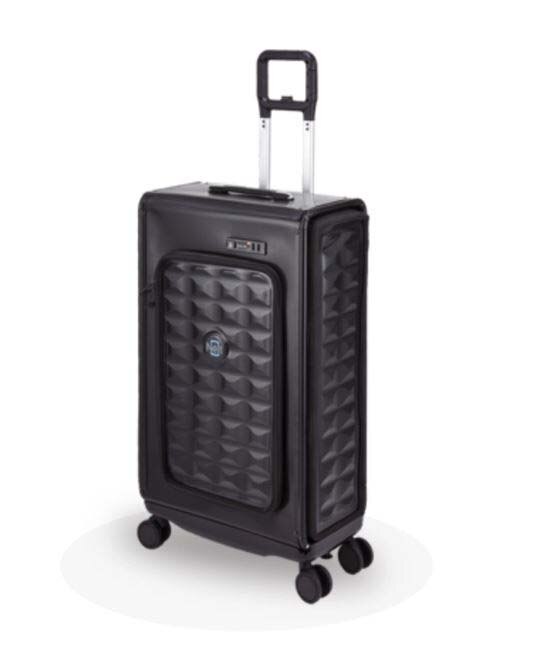 Neit Collapsible Smart Luggage
Neit Smart Luggage has created the world's first collapsible hard-case carry-on that goes from 10 inches wide to just three inches in seconds. If you live in a smaller house or apartment, this suitcase is certainly a game-changer. Once collapsed, slide it under your bed, or tuck neatly in your closet, without losing valuable space.
What you get:
Foldable wheels
Ability to track your bag from your phone in case it gets lost
Variety of sizes
Best Suitcases for Kids
These innovative, ride-on/carry-on luggage certainly allow kids to enjoy the journey just as much as the destination.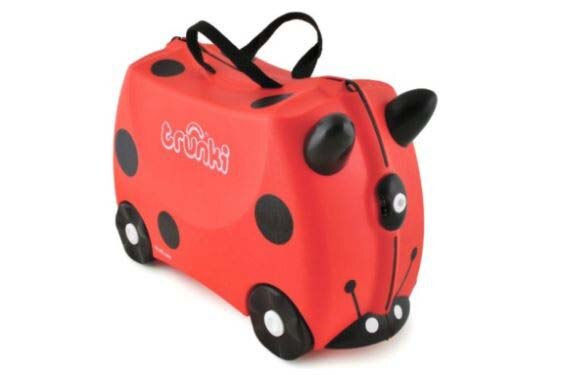 Trunki
Trunki understands that while parents buy products, children own them. Everything Trunki creates has functionality that grown-ups value and the personality that kids adore.
After the Trunki is packed, your kids can hop on and ride through the airport terminal, or even around their hotel room. For smaller toddlers, you can pull them along while they hold onto the cute ears in the front.
Choose from ladybugs to tigers to a magical unicorn, complete with a rainbow tail.
We know that searching for the best suitcases can be a challenge, so hopefully Hilton Grand Vacations can help you pick the one that's just right.
Read on for our tips on packing just a carry-on-size suitcase.