The Perfect NYC Weekend Trip
Seeing Hamilton on Broadway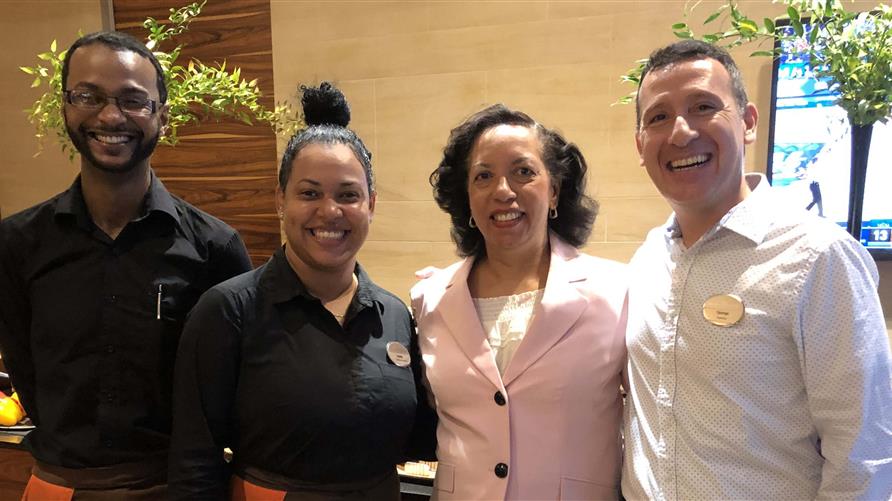 New York is full of great food, stunning art and, best of all, entertaining Broadway shows. Here is how I scored face-value tickets for Hamilton on Broadway and planned the perfect NYC weekend trip.
Getting Tickets
I am a frugal traveler and I recently got face-value tickets to see Hamilton on Broadway by joining the Facebook page for Hamilton and registered for their website hamiltonmusical.com.
There is rolling availability from the Richard Rodgers theater and when the tickets become available for purchase you will be notified by email. My tickets were for nine months in advance so there was plenty of time to plan.
Tip: You must immediately purchase your tickets (up to four). If you do two separate transactions, like I did, you can purchase eight tickets.
Booking Your Stay
Because I had gotten my tickets so far in advance, I was able to reserve at my favorite resort—Hilton Grand Vacations West 57th Street. I contacted my friends who are owners at West 57th so that they could reserve their own units, too.
My friends have traveled with me to West 57th over the years, so much so that they now have their own timeshare interval and we continue to travel together often.
West 57th has a special place in my heart. I know most of the staff and they have made an effort to know me, too. If you get the chance to stay at West 57th, I highly recommend it.
Owner Update
I attended an owner update and learned about The Central at 5th, which will be the next Hilton Grand Vacations resort in New York City. Like West 57th, it is a purpose built resort.
The Central at 5th is still under construction with plans for opening in late 2020. It will be closer to Radio Center Music Hall and Times Square, so, another great location.
The Food
We were introduced to Trattoria Dell'Arte New York by one of our good friends. The Chicken Parmesan and meatballs were fantastic. They also served bottomless champagne cocktails which were a hit with our group.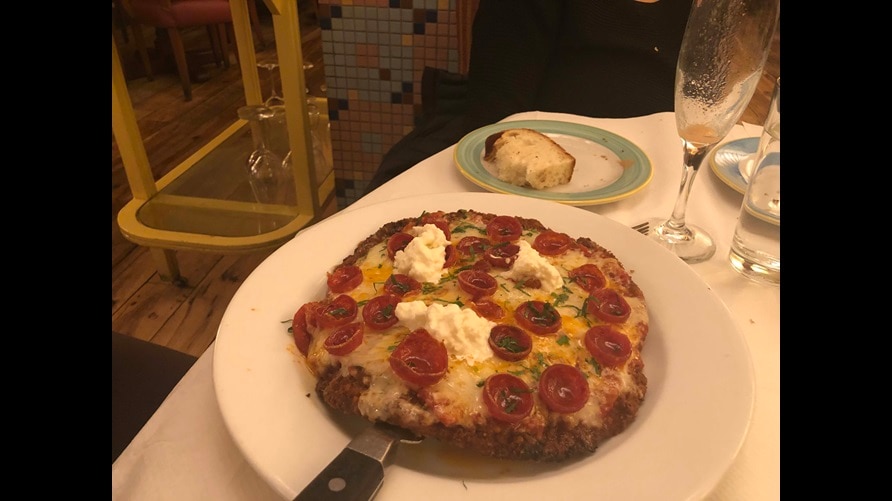 The Show
We had Saturday night tickets to Hamilton which was worth the nine-month wait. The show was fabulous from beginning to end! We had taken the advice of others and had listened to the music beforehand. It heightened our enjoyment of the show, rather than spoiling the experience.
It was another perfect New York City weekend trip with friends meeting up to celebrate a birthday and catch Broadway shows.