Skiing and Snowboarding in Park City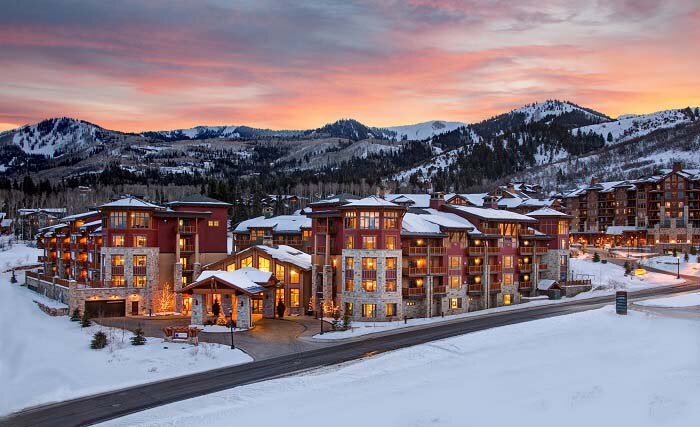 The slight crunch of the snow beneath your boots, the abundantly crisp cold breeze, the dance of the fireplace, and that teasing sweet aroma of whiskey and cider.
Winter is here and it's the time of year that I hermit away in a cabin and snowboard to my heart's desire.
This year is a treat. We're en route to Park City!
The ride from Salt Lake City was a little over half an hour, in which we encountered rain, sleet and snow. Our Lyft driver informed us that we were lucky to fly into the largest snowstorm of the season.
If you fly in your equipment, you can request a vehicle with a rack via Lyft Ski.
Why did we choose Hilton Grand Vacations for our Park City getaway? Let me count the ways…
Epic ski pass grants access to Park City and Canyons base camps
An hourly shuttle to/from Park City
Park City Main Street/mountain base camp with a ski-in whiskey distillery
Exclusive ski-in entrance back to the Lodge from the Sunrise trail
Incredibly helpful concierge to coordinate activities on Main Street
Our snowboarding dream come true:
I was speechless…the best snow in the States!