Owner Spotlight: Exploring Scotland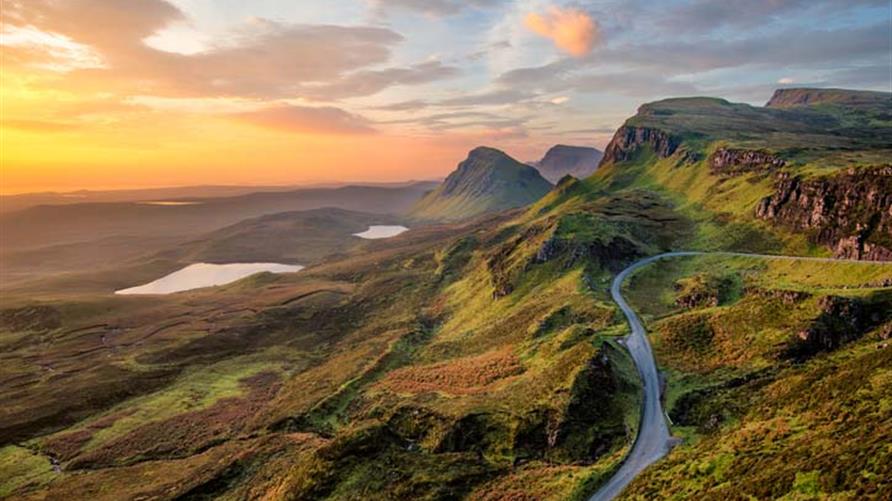 After becoming a Hilton Grand Vacations Club Member in 2015, Johnny Duckworth has taken full advantage of his vacation ownership: staying at his favorite destinations and exploring new ones.
Although the Duckworths' ownership has undoubtedly led to memorable vacations, we thought a glimpse into their latest trip could help inspire your own travels.
Newly retired, Johnny and his wife took the vacation of a lifetime to the Hilton Grand Vacations Club at Craigendarroch Lodges in Scotland. Here's his story about their most recent stay in Ballater.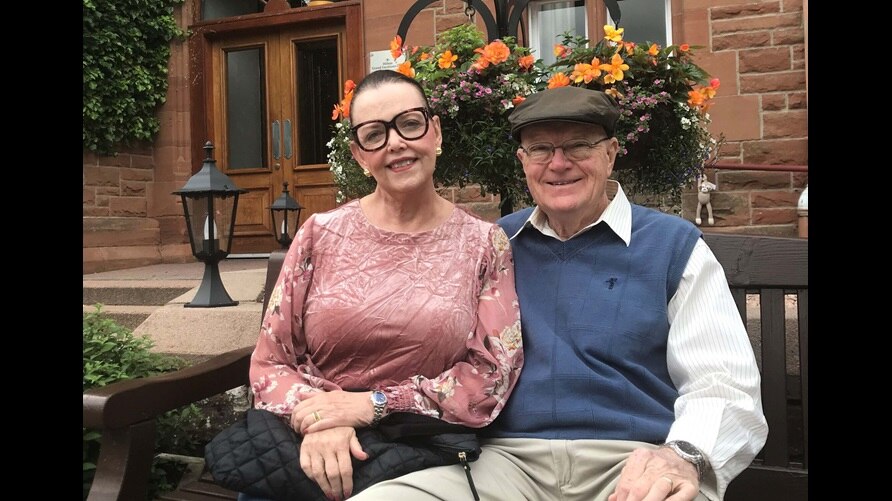 Q: How did you book your trip to Scotland?
Johnny: My wife and I first traveled to Scotland two years ago and stayed at the Craigendarroch Lodges. After returning home, we realized that we didn't experience everything there is to do, and we wanted to go back.
We booked our second stay online. I love how easy-to-navigate and straightforward the Club Member website is. I needed to book well in advance, but I knew that. When I book any vacation, I always book my reservation first and then my airline tickets.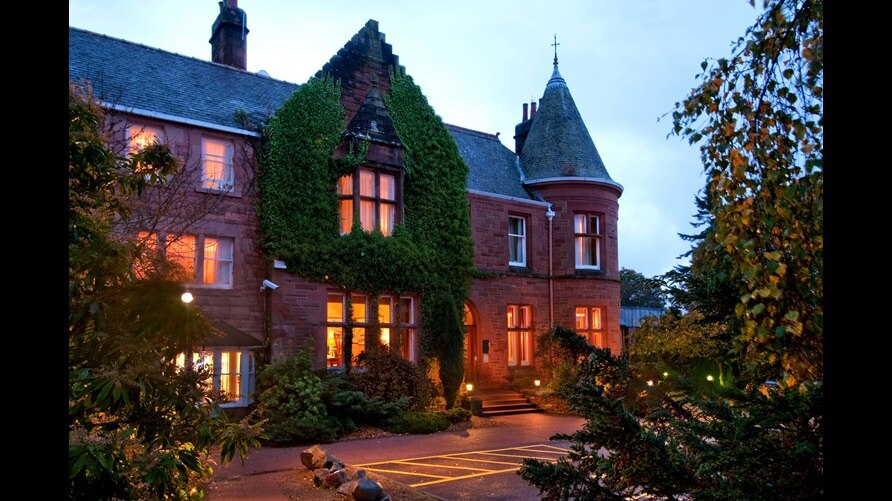 Q: Can you share a few highlights from your vacation to Scotland?
Johnny: This was the type of vacation where you can truly unwind and relax. The property is inside a national park and it is so peaceful and quiet. You are totally immersed in nature. You can listen to the sounds of the River Dee as you hike, cycle or drive through the woods – it's perfect.
The location of Craigendarroch Lodges is ideal, too. You can get in your car and drive through miles of diverse scenery. The forest, the valleys and the coast are all close by.
We took a drive down to Stonehaven and Edinburgh, and another drive across the Craigendarroch National Park into Loch Ness. We explored so many castles and miles of boundless coastline. The lodge is also close to Aberdeen, which is a beautiful city filled with public art in both old and new architecture.
We traveled to the village of Stonehaven and ate at the Bay Restaurant, which claims to have the world's best fish and chips. This is a tiny, casual restaurant on the water. When you walk in you can see the name of the boat and captain that caught the fish of the day. They also display the name of the farmer that grew the potatoes served on the side. Everything is prepared fresh after you order, too. So this restaurant is a must-do experience. Even though Aberdeen is closer to the property, I highly recommend flying into Edinburgh and renting a car. The drive is gorgeous and so easy.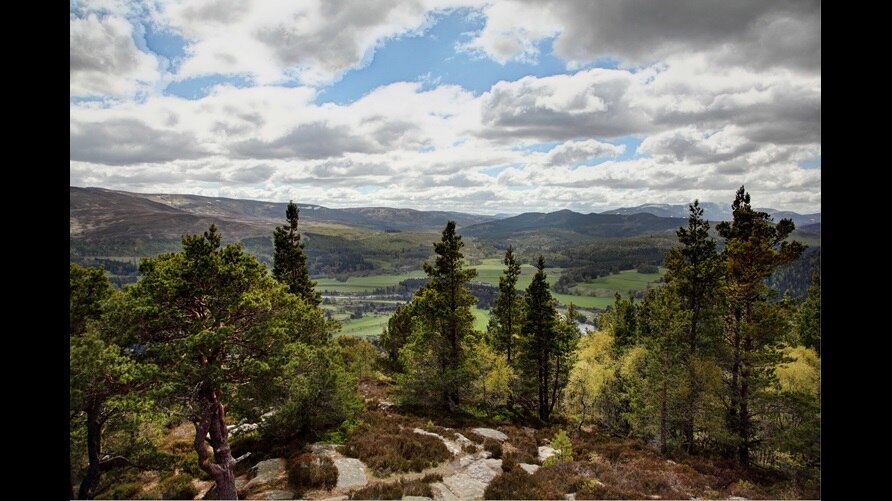 Q: How were the accommodations in Ballater?
Johnny: The rooms are nice and spacious. We reserved a one-bedroom plus suite, so we had two private balconies and two full bathrooms. Also, it was nice to have two separate TVs, so I could watch golf and my wife could watch her shows.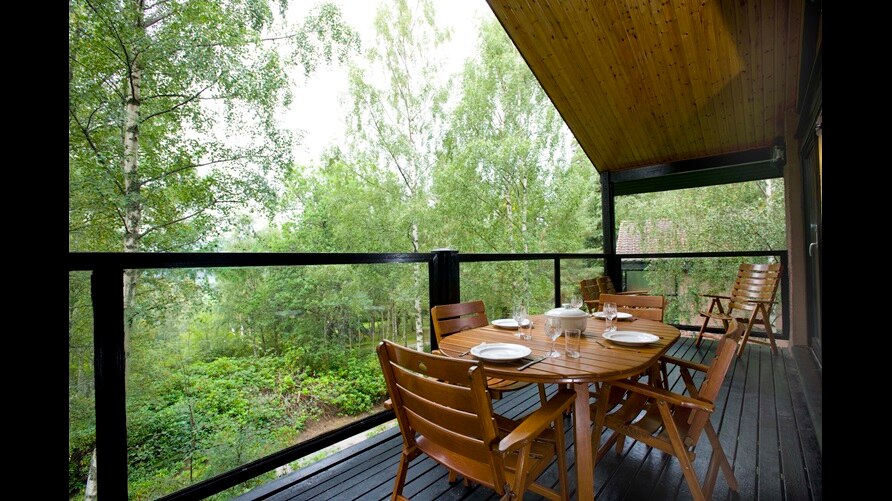 Q: Besides the rooms, what were some of your other favorite things about the property?
Johnny: The property has an incredible leisure center. Actually, it's one of the most well-maintained I've ever seen. There are two swimming pools, a hot tub and spa with a steam room and sauna. There's also a fantastic sit-down restaurant on the property as well as a huge bar area with an incredible view of the valley floor.
My favorite part of the property would have to be the staff – and the General Manager, Ms. Monroe, in particular. The evening we arrived, she hosted a welcome reception for all the guests with a presentation about the area and nearby villages. She invited people from the local towns to come in and speak about what to see, like nearby castles and the Highland Games.
Ms. Monroe genuinely cared about the travelers on the property and went out of her way to make sure we were enjoying our stay.
I really appreciated that there were so many activities and things to do. We received a flyer of what was going on that week, including activities like a pub quiz night, steak night and Queen Victoria's 200th birthday celebration exhibit.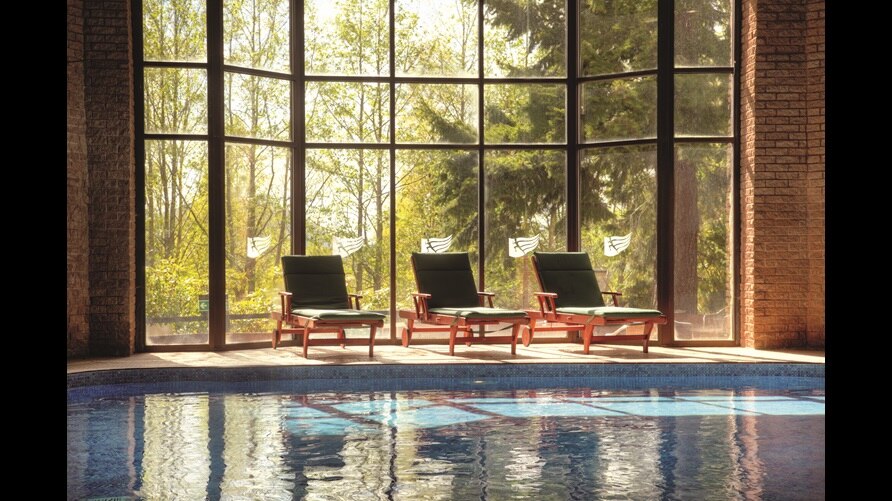 Q: How did the Craigendarroch timeshare ownership enhance your vacation experience to Scotland?
Johnny: The planned events and activities both on and off the property were a big part of our trip. The concierge gave us advice on what to do, which was extremely helpful.
For example, I have an interest in farming back home in Texas, so they directed us to a cattle farm tour. When we took our tour, we enjoyed baked goods in the farm cafe and talked to the owner, learning that he sells registered Aberdeen bulls all over the world.
Q: What are some things to do in Ballater?
Johnny: Ballater is 43 miles west of Aberdeen and less than a mile from Craigendarroch Lodges. There are plenty of places to shop and great pubs to eat in. There are festivals and events year-round, such as the Duck Festival in June and the Ballater Highland Games in August. You are also just a short drive away from Balmoral Castle, the Queen's summer home.
There is an old train station in town that Queen Victoria and Albert used during their own travels. Now, it's a museum featuring the train carriage they traveled in. There are a number of small restaurants, whisky distilleries, bookstores and an old church in the town center.
I played golf at the Ballater golf club. I love to golf, even though I don't consider myself a great golfer, and this course was fantastic. It parallels the river, so you can listen to the sounds of the water as you play.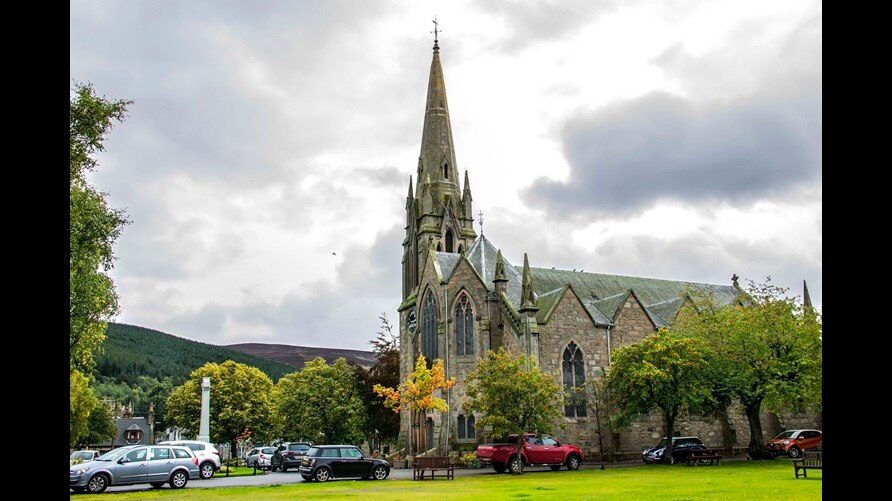 Q: How has Hilton Grand Vacations changed your lives as travelers?
Johnny: We love Hilton Grand Vacations because you can choose where you want to travel. We've traveled to Scotland, Italy, California, Washington D.C., Utah and Myrtle Beach. Each property is consistent, and we've never been disappointed with the quality or level of comfort.
I also love how professional the company is run. There aren't people making excuses for things. If there is a problem, it gets taken care of.
It only took coming back from our first trip for my wife and me to say that we were glad we chose Hilton Grand Vacations.
Q: What value do you see in being an Owner?
Johnny: I value the staff at every property we've traveled to. If you like traveling to the same places again and again, I highly recommend getting to know the staff on property. Email or call them ahead of your trip to touch base. It's always nice to see familiar faces when you travel away from home.
One of the other reasons we joined was because Hilton Grand Vacations offered so many different types of vacations. We could travel with our family or by ourselves if we want.
Q: Do you have any tips on how to use your points for an international trip?
Johnny: Get to know the website. It's very clear about your options, the booking rules and how many points you need per trip.
Also, don't be afraid to call a Club Counselor. When we booked our first trip to Scotland and Italy, I called a counselor and they helped me find the best time to travel and how to make the most of our points.
Q: Where are you off to next with Hilton Grand Vacations?
Johnny: In February, we are going to the Westminster Dog Show and we are staying in one of the New York City properties. We also have a trip planned with friends to Sunrise Lodge, a Hilton Grand Vacations Club in Park City, Utah.
Visit your dream destination today
Are you ready for a trip to the forests of Scotland or another international destination? Whether you want to travel across the pond or close to home, we'll help find your ideal vacation year after year.
Contact us at 800-230-7068 or fill out an online contact form and access worldwide destinations for a lifetime with Hilton Grand Vacations.