Owner Spotlight: Explore Hilton Grand Vacations with the Coins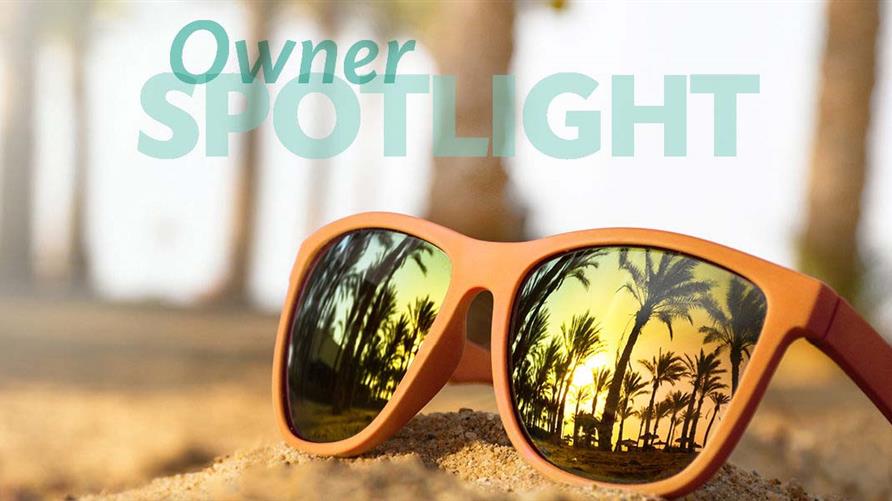 Hilton Grand Vacations offers limitless travel opportunities. And as our Owners explore and share their experiences with each other, they find even more ways to take advantage of their benefits.
The Coins are a perfect example of what happens when you dive head-first into vacation ownership.
After becoming Owners in 2015, they haven't looked back. Learn how they're taking full advantage of their Club Membership by educating themselves, building connections and traveling further with each vacation.
Q: How did you first discover Hilton Grand Vacations?
The Coins: We purchased our first condo in Hawaii in May of 2015. We traveled to Oahu on vacation and didn't know anything about Hilton Grand Vacations. We were Hilton Honors members and traveled a lot for work. We were staying in the Hilton Hawaiian Village area when we heard about the three-night package, so we decided to attend the presentation.
I am a very hard person to convince and I told my wife, "Look, we don't need to become timeshare owners, because I don't want to go to the same place every year." But once I found out you could travel around the world, I was sold.
These were the initial selling points for us – it's not the same destination every year, and it's nothing like a traditional timeshare.
We bought into The Grand Islander before it was even built. We watched the construction time lapse online until it was finally time to see our condo in real life. We flew with friends to Oahu right after the grand opening and stayed in a brand new two-bedroom, ocean view room. The night we arrived we got a bottle of wine and watched the fireworks with our friends from the 21st floor.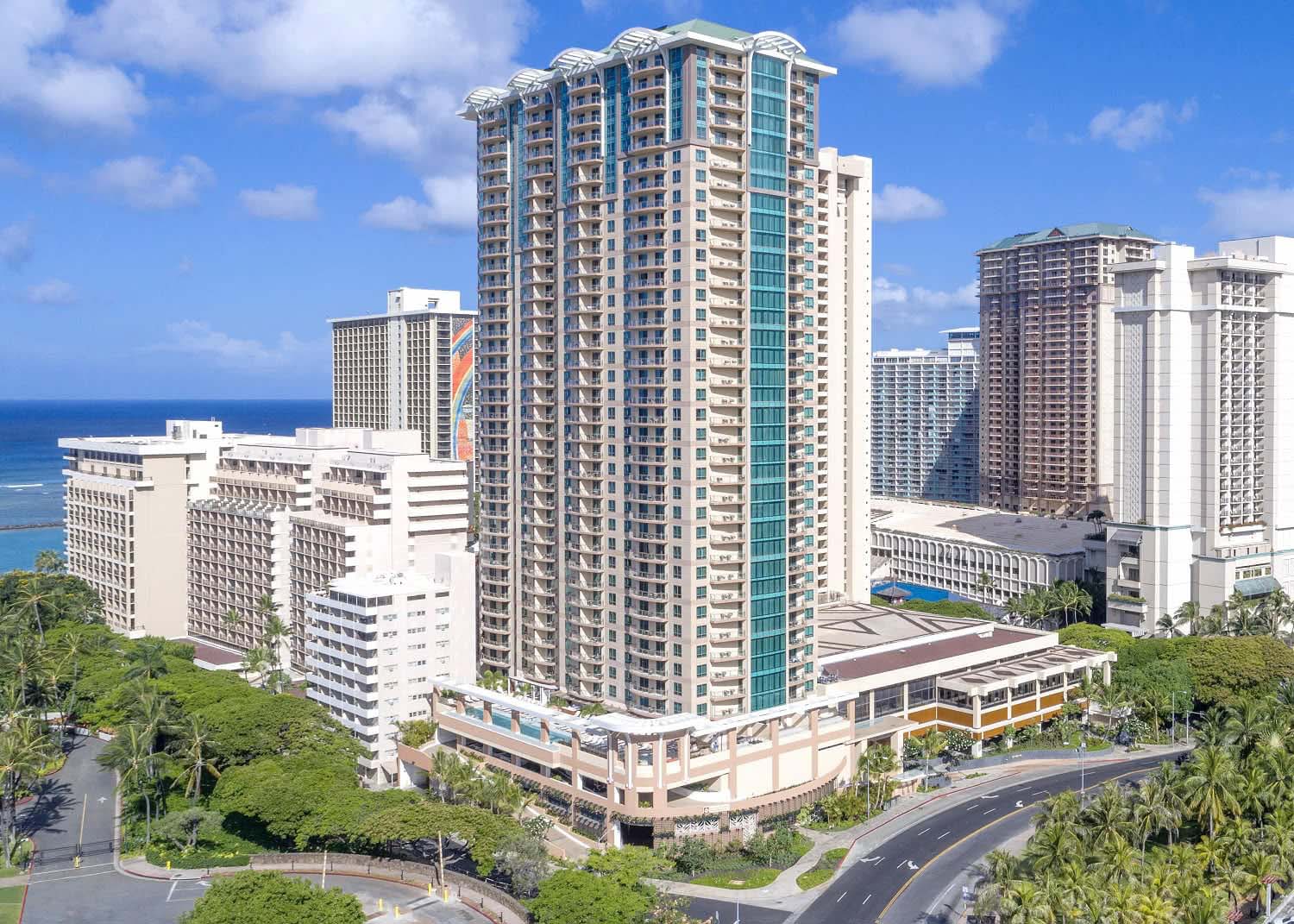 Q: Why else did you become an Owner?
The Coins: We have always been involved with Hilton Honors so we loved the fact that we could use our points at Hilton properties with increased membership tiers. Combining our ownership with Hilton Honors to see the world was our main reason for purchasing.
When we bought in 2015, we started with the bare minimum – a one-bedroom condo and Premier membership. As we talked with other Owners and traveled to Myrtle Beach and Las Vegas, we quickly discovered the benefits of upgrading to Elite Premier. At this level, we'd have access to so many more opportunities.
When we travel, we normally book three to five days in one place and then do a few days somewhere else. Hilton Grand Vacations accommodates us every time. The flexibility of vacation ownership is ideal for us because we aren't limited to seven nights in one location.
Q: Do you have a favorite Hilton Grand Vacations property?
The Coins: The Grand Islander, our Home Resort in Hawaii, is still our favorite. Staying in Oahu gives us a chance to visit the other islands. And we love that we have access to the amenities and activities at the Hilton Hawaiian Village. We can easily get from place to place in and around Waikiki by using the trolley, so we never have to rent a car. The concierge can arrange tours for us if we need it, too.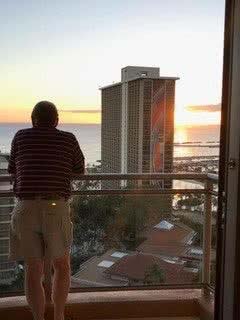 Q: What's unique about Hilton Grand Vacations that Owners might not be familiar with?
The Coins: We've taken advantage of the Club Member Education Workshops. These informative, Owner-only workshops are held every quarter in various cities around the country. Team Members run these events to share new information about the brand, different ways to use your points and answer any questions you may have.
We would definitely recommend that new Owners attend these workshops. Not only do you learn how to use your membership, but you get a chance to meet and chat with other Owners, too. Some topics include: how to book online, RCI® Exchange, ClubPartner Perks and how to maximize your ClubPoints.
Prior to the workshop, you can submit questions to the Team Members. Also, you can interact during the workshop by texting follow-up questions to the staff.
Q: What amenities do you enjoy most at Club resorts?
The Coins: We love the ease of scheduling tours and trips. When you rent a home or condo outside of a timeshare you have to do a lot of the planning yourself. Having a concierge and a front desk makes vacationing much more relaxing and productive. You really get a sense of what the locals like to do.
Of course, we really appreciate being able to cook in our own kitchen. While in Hawaii, we usually visit a local market and get fresh-caught tuna for poke bowls and salads.
Q: Do you have a favorite vacation experience?
The Coins: Last summer we used ClubPartner Perks to go on a cruise through Bordeaux, France. It was so easy to convert our ClubPoints, and this experience turned out to be one of the best vacations of our lives.
We were excited to book this trip because most of the travelers on board were Hilton Grand Vacations Owners.
This cruise gave us the ability to mingle. We loved talking with them about how they use their points, where they've traveled, their favorite properties and so on. It was great to have this one-on-one time with Members like us. In fact, we met a couple that used to live within two miles of us. We became instant friends and still keep in touch.
CruisesOnly is the PartnerPerks Cruise company. And this was an all-inclusive cruise, so as soon as you step foot on board you don't have to worry about a thing. The only time you need money is if you want to buy a souvenir at a visiting port.
The cruise was coordinated through Hilton Grand Vacations and the excursions they selected were all incredible. One of our favorite events was a dinner inside an old French chateau.
What we took away from this cruise was how many interesting and social people are in the Hilton Grand Vacations community. And with vacation ownership, the more you do, the more you learn about how great of an investment you've made.
We loved this vacation so much that we booked another cruise through the River Seine in Paris. We called. The sales rep gave us options. Then we booked. It was so much easier than booking with another cruise company.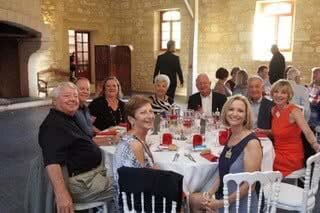 Q: Why should vacationers look into purchasing with Hilton Grand Vacations?
The Coins: If you like to travel and don't like to cut corners when it comes to your stay, vacation ownership can give you top-notch trips again and again. We travel a lot and like to be social. Through our ownership, we've met a lot of fantastic people that share our love for travel.
When we go somewhere, we immerse ourselves in the surroundings and amenities. We even make friends with the staff. They're so friendly and always know the best places to go eat. We've never met a negative Hilton Grand Vacations Team Member.
Q: Where are you off to next?
The Coins: We are going back to our Home Resort, The Grand Islander in Hawaii, followed by a trip to Orlando, Florida. We've been telling our kids that when they're ready to travel with our grandkids, we want to take them to Walt Disney World. We love that we'll have plenty of space for our whole family to stay.
We would love to stay at the Washington D.C. property as well as New York City. We wish we would have become Owners earlier. We are enjoying the whole experience, and there's always someplace new to travel. Hilton Grand Vacations is opening new properties, and we can't wait to continue exploring the world!
Gain a world of travel opportunities
With Hilton Grand Vacations, the opportunities to upgrade your vacation never end. Embrace the same flexibility and community that the Coins have found. From our Team Members to our Owners, you'll always have someone to guide you in your travels.
Call 800-230-7068 or fill out an online contact form and see the world, one vacation at a time.