Our Bucket List Trip (Plus Things To Do In Tuscany)
One Hilton Grand Vacations Owner shares how vacation ownership made her dream trip to Tuscany a reality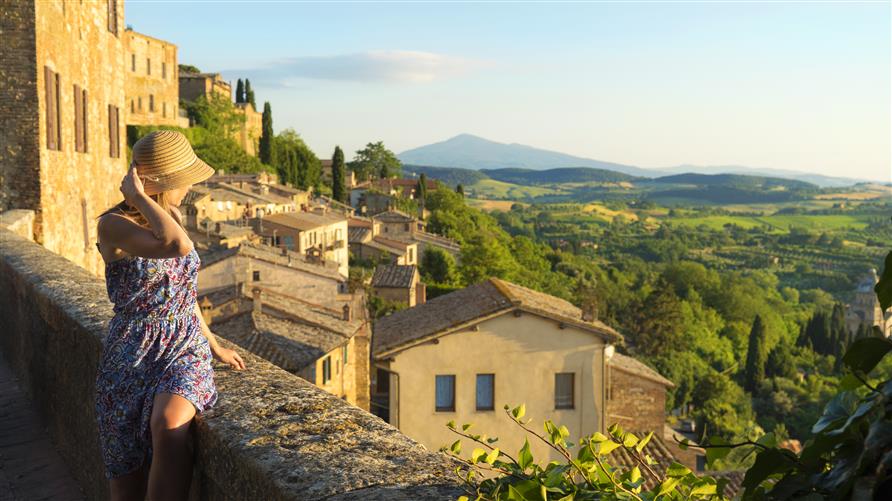 We all have a travel bucket list. For us, like so many, the reality of traveling to a dream destination seemed years away.
Little did we know that only three years after joining Hilton Grand Vacations, we would find ourselves in a location that had been at the top of our list.
Suddenly, exploring all the things you must see in Tuscany, Italy, became our reality.
Once we were familiar with Hilton Grand Vacations, we realized we could combine points from several years to reserve our stay in Italy.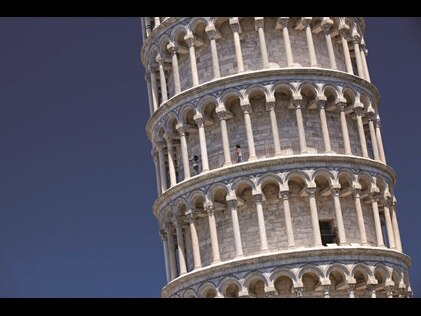 Saving money allowed us to splurge on day tours while in Italy, as well as add another night in Pisa to see the famous Leaning Tower of Pisa.
It also helped with the trip budget that Hilton Grand Vacations Club at Borgo Alle Vigne is in Selvatelle. We found it was relatively inexpensive compared to larger cities - even with the exchange rate.
You'll be amazed at the low cost of meals. If you love wine, the price for an excellent liter of wine from a local vineyard will be a welcome surprise.
We visited in late October, truffle season, and also enjoyed the harvest of fresh pressed olive oil from the property where the restaurant owner lives. The market by the resort is also reasonable, and their basic cheese and deli selections rival the expensive gourmet stuff we find back home.
Hilton Grand Vacations Simplifies Trip Planning Before Your Arrival
The Hilton Grand Vacations team at Borgo Alle Vigne was first-rate in helping us to plan for our arrival and stay months in advance. Our first contact with the Team was a detailed email. It included information on tour companies, car rentals, and basic staples that we could purchase to pre-fill our refrigerator and pantry.
Recommended Tours
There were two tour companies that the resort recommended to us.
We used a company called Arianna and Friends since they offered tours in the immediate vicinity. Still, if it interests you, the other company the resort recommended did offer tours to destinations that are farther away like Florence and the Italian coast.
First, we went on an olive oil and cheese-making tour with a guide named Luca, who met us at the resort.
We followed him in our rental car to get to each location, which was an excellent way to get familiar with the region and driving in Italy in general.
The tour was very interesting, and the wine with multi-course lunch served at the farm was fresh and delicious. There we realized that the "Farm to Table" concept is just how the people of the region have lived and eaten all their lives. We also learned how real olive oil should taste like, which is nothing like the typical olive oil we had used back home.
The next day we followed our guide and translator, Veronica, to an old farmhouse where we had a private cooking class with Daniela.
Daniela helped us walk through all the steps of preparing three dishes we had chosen ahead of time from a long list of delicious-sounding choices. We made fried vegetables, risotto and beef stew, all while having a few sips of wine and learning more about Italian culture and cooking techniques.
We had a blast and took the leftovers back to our room. We have been able to use the techniques we learned that day when preparing dishes at home ever since.
Both tours were top-notch and professional. They were so organized and offered an extensive list of tour options. We would highly recommend Arianna and Friends when you go to the Borgo. In hindsight, I wish we had gone on a third tour with them.
Car Rental with Drop Off Service
Having a car in the area near the resort is a must. There are so many things to do in Tuscany, including excellent restaurants and markets just 5-10 minutes away.
The team at the resort helped us reserve a car before we arrived. The car was dropped off and picked up for us, so you can rent it for just the days you want or your entire stay.
We found that it was an easy area to navigate. There are no freeways or highways and few roads. There are interesting towns close to the resort, such as the hometown of the opera singer, Andrea Bocelli. He still does concerts in the area regularly, so with some planning, you could time your trip to see a show.
Transport to and from the resort can be arranged for you. However, if you are traveling from the U.S., it might be easier for you to arrive by taxi in case your flight is late.
Other Amenities and Highlights of Borgo Alle Vigne
Although it seems simple, I can't tell you how pleased we were to have pre-ordered the food basket that the resort offers.
There is a list of basic staples and drinks to choose from. The staff purchases your selections and stocks your refrigerator and pantry before you arrive. We had fresh eggs, milk, juice, ham, cheese and bread with some snacks, which was a welcome sight after traveling for 25 hours.
We arrived the day before one of the worst storms to hit Italy in decades, so it also worked out that we had food until the storm passed. In addition to the basket of goodies, the resort has a wine shop and a vending machine you can purchase espresso and coffee drinks.
The entire front desk team was so helpful with restaurant recommendations and any other questions or things you may need to know about must-see destinations in Tuscany.
Our unit at the Borgo was well appointed and modern. We reserved a 2-bedroom suite that has a full dining room table, washer/dryer and a complete kitchen.
It is a comfort to know the quality of Hilton Grand Vacations.
With so many options already available as members of Hilton Grand Vacations, both in the United States and abroad, isn't it time to update your travel bucket list and start to make visiting them a reality?