Must Have Timeshare Resort Amenities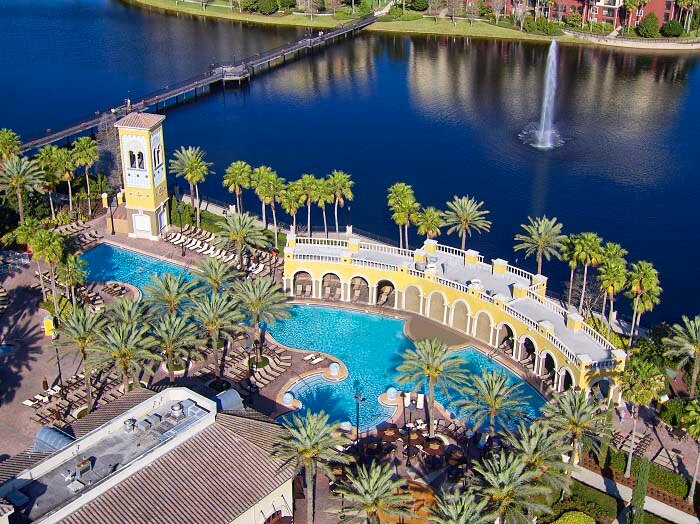 Fortunately, many timeshare resorts these days are equipped to accommodate travelers who left home without packing crucial items.
I, personally, appreciate it when I get to my room and see that bottle of mouthwash or makeup remover. It's also great to see that such things as blow dryers and irons/ironing boards.
There are some things that hotels and resorts will automatically provide which a lot of travelers may not necessarily be aware of. I've listed a few of those that fall under my list of preferences for must-have resort amenities below.
Hotel/Resort Sundry
This is a terrific service because let's face it, we all forget to bring that one thing.
Oftentimes, the hotel sundries sell trial sizes of items like mouthwash, toothpaste/toothbrush, deodorant, etc. Most of the time, you'll find necessities like anti-nausea and pain medication, which comes in handy when you're not feeling well.
I've noticed that some now also offer food items for those travelers who are checking in late and would like to have something to nibble on when they arrive.
Fitness Facilities
It is more and more important for hotels to provide fitness facilities for people who travel a lot. Just because they're on vacation, people still like to get that work-out in. Since many people have membership at fitness facilities when at home, they appreciate the use of good quality equipment (and several options) when away from home.
Hotel Safe
Many hotels and resorts now offer room safes. I highly recommend storing your valuables including passports, cash and jewelry while you are away. If your room does not come equipped with a safe, inquire at the front desk. Several hotels offer this service up front.
Laundry Facilities
Most Hilton Grand Vacation resorts have laundry facilities, whether in-room or in shared spaces. This is an amazing benefit since it basically means having to pack less.
Concierge Service
This is a service that I have personally used on several occasions, especially if I'm unfamiliar with my surroundings. You can always rely on the fact that they will make the best dining/entertainment recommendations to you as this is usually based on feedback they receive from other guests. They can also recommend the best place to book excursions and car rentals at a reasonable rate.
Microwave/Refrigerator
Let's face it, there are times when you just don't feel like dressing up to go out on the town for dinner. You want to curl up in your robe and spend a quiet night in your room. The microwave/refrigerator allows you to go to the sundry and purchase small meal items and drinks that you can enjoy in the comfort of your room.
Pool/Hot Tub
Another great way to relax is to spend time by the pool and soak in a hot tub before bed. Having at least one of these on the premises is a plus when you're on vacation.
Several hotels now also offer seating around the pool. More recently, I've noticed canopy-covered, seated areas with televisions and sun chairs. You can even rent a cabana. Not everyone loves the sun, so it provides options for the guests.
Balcony
Whenever I travel, one of the most important things to me is to know that a balcony awaits me. I love sitting outside and listening to the sound of the crickets and admiring the beauty of the moon as it reflects on the ocean or the pool surface.
When you experience unbearably cold temperatures like we do in Canada this is a must-have!
Business Office
For those of you who want to unplug when on vacation, most hotels now offer a business service office so that you can check your e-mail sporadically to ensure that everything is fine back home.
You can also use it to check in for flights and print your boarding passes.
In summary, it is best to visit your resort/hotel website prior to your arrival so that you can plan what you need to bring and what services are available to you while you're there. This will leave you with no surprises in the end.