Hilton Hawaiian Village: Sharing Luxury With Friends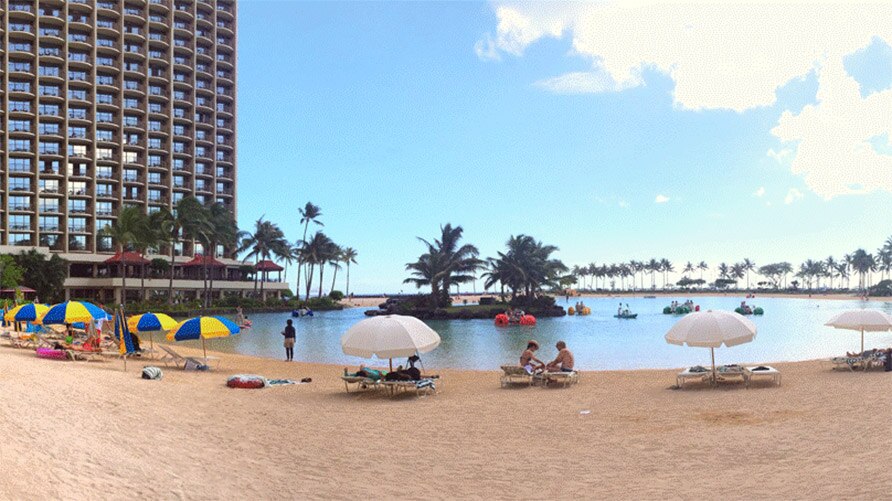 One of the best parts of being a member of Hilton Grand Vacations is being able to share our holidays with friends at amazing locations.
We split the cost of our maintenance fees and our friends enjoy a luxury holiday at very minimal cost.
We recently traveled to Hawaii with some friends who had never been before and their two kids (4 and 6). We booked a 2-Bedroom Plus for them and a 1-Bedroom Plus for us in the Lagoon Tower at the Hilton Hawaiian Village.
When we first arrived, we were warmly welcomed at the dedicated Lagoon Tower check-in counter and were presented with beautiful shell leis for the girls and kukui nut leis for the boys.
We were then helped with our luggage up to our rooms. We ended up on different floors because we chose to have a nicer view, but the front counter gave us an extra key so that we could move between floors easily.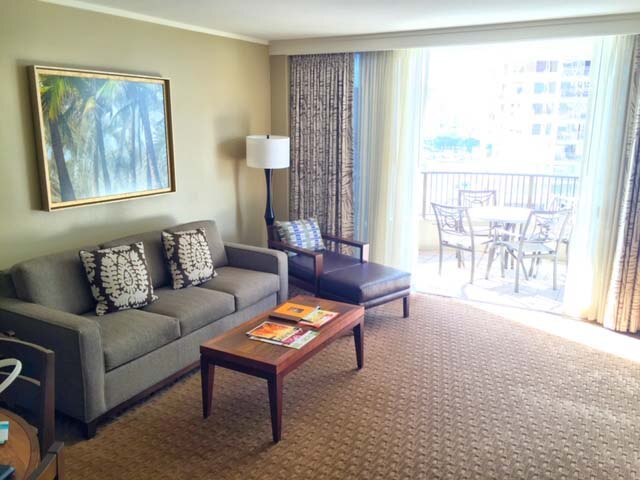 Our one bedroom unit was freshly renovated, super clean and comfortable.
We had an amazing view of the marina next door (and the sunset!) with furniture on the lanai (balcony) making it a great spot to take in the view.
The unit had a fully equipped kitchen and bathroom and the lounge area had a pull out bed.
The unit could have easily accommodated four adults.
Surprise!
While we were unpacking, I got an excited message from my friend who had arrived at her room. She could not believe what her room looked like and wondered if they were in the wrong room.
We quickly finished what we were doing to go check out her space and WOW! The 2-bedroom units are spectacular. The unit was massive, with a master bedroom with king bed and ensuite and a second bedroom with singles for the kids. They were so excited to have their own TV in the bedroom to watch the Disney channel.
The kitchen was large and fully stocked with an adjoining large dining table. This unit had also been newly renovated and all of the furnishings and décor were of high quality. All we kept doing was laughing at how amazing the space was, we could not get over how lucky they were as the space was totally unexpected.
The room was so nice and spacious that we spent quite a bit of time together there having breakfast, afternoon breaks and take-out dinner.
We didn't do any real cooking in the kitchen but had we wanted to, we could have easily made a full meal.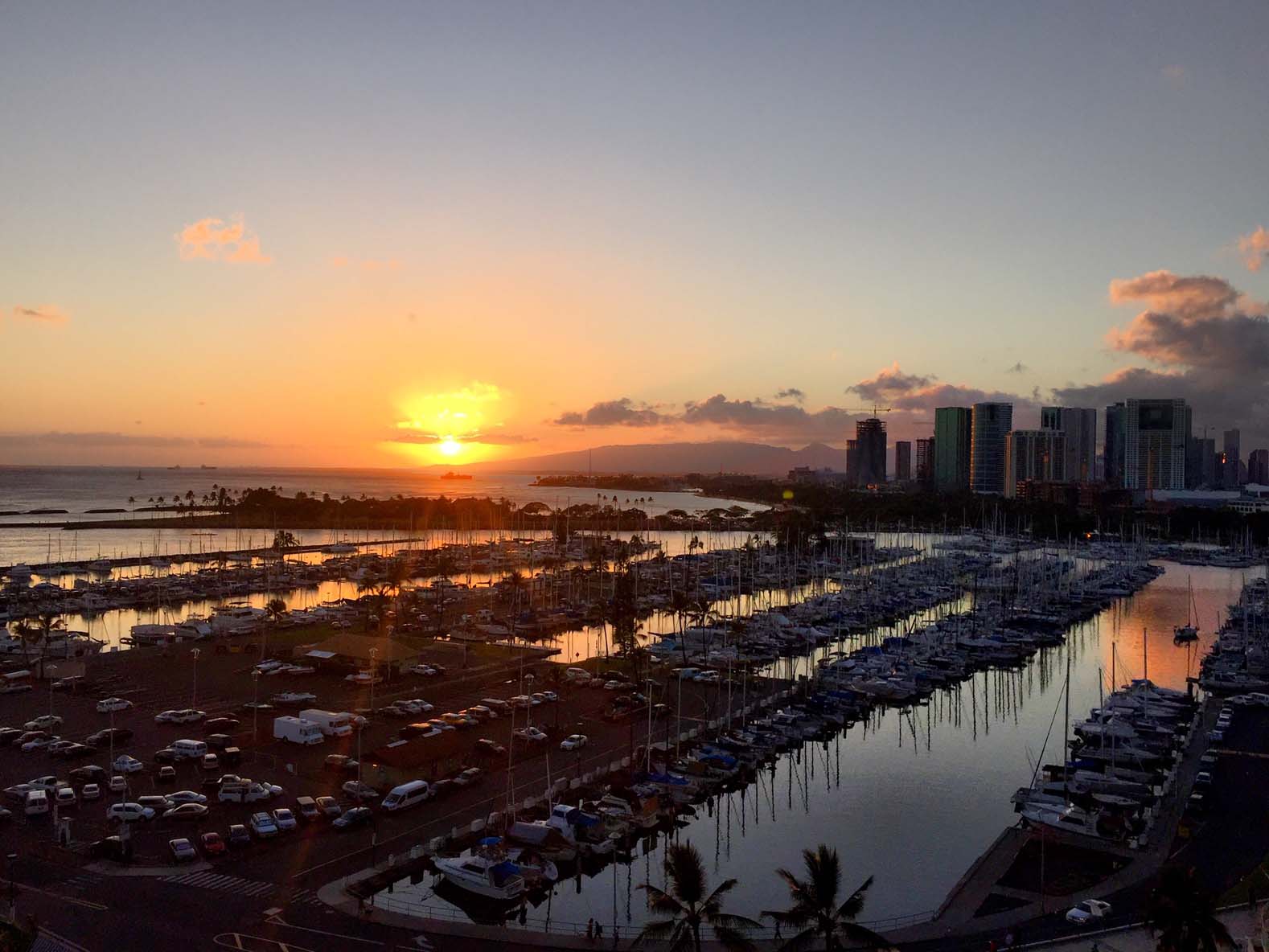 It was a great place to let the kids have some downtime without feeling like we were just sitting in a hotel room, and it made being together easy because there was space for all of us to lounge around.
It was also great to use the facilities at Hilton Hawaiian Village.
Months later, we still talk about how amazing that room was, especially because I was able to book it in Gold weeks, stretching my points and keeping the cost down.
As the name suggests, Lagoon Tower is located close to the Hilton Hawaiian Village lagoon and has views up and down Waikiki beach depending on which side of the tower you are on. It is an easy walk to the Ala Moana shopping center in one direction and the main shopping precinct of Waikiki in the other. There are also lots of restaurants and stores within the Village, and every Friday night there are fireworks over the lagoon!
The kids especially loved Hilton Hawaiian Village with so many choices for swimming, a really safe lagoon where they could try paddle boarding and snorkeling and lots of space to run around.
I would recommend anyone traveling to Hawaii with family consider a 2-bedroom (or 3-bedroom) unit at the Lagoon Tower. You won't regret it!