Captiva, Sanibel and Marco Islands: 40 Miles and Worlds-Apart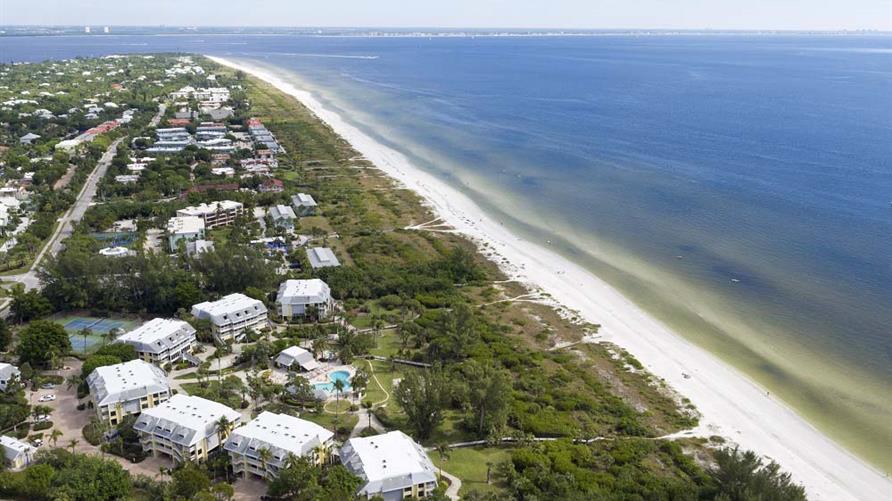 By latitude (as the…pelican flies?), only about 40 miles separate Marco and Captiva islands. Sanibel sits just south of Captiva, across a narrow channel. Driving from Captiva/Sanibel to Marco will be roughly 65 miles.
But however you measure it, Captiva, Sanibel and Marco Island could not be more different. Each one offers a unique vibe sure to appeal to whatever type of island getaway you seek. Let me try to briefly paint a picture of each island.
By car, Captiva is the most remote (you can only drive to it by first traversing Sanibel). Captiva's small size and relative remoteness contribute to the feeling that you're at land's end; road-wise, in geographic fact, you are.
Captiva has a more bohemian vibe, reminding me very much of Provincetown or Nantucket in New England; Sedona in the southwest; or the quirky/artsy areas of NYC.
This past October was our first stay on Captiva, and it felt different – slower, calmer – than Sanibel or Marco. Another comparison that took us by surprise, walking our first night towards sunset across the golf fairways: Hawaii. If Sanibel or Marco are where one might goto get away– Captiva is where one might go to get away from getting away.
Sanibel is equally charming, though by comparison "bustling" – more people, more shops, more restaurants. I should point out that we always visit in October– well after the summer rush, and just before the early weeks of peak season ("Gold" weeks, in HGV parlance).
Charming in its own right, Sanibel may be to Captiva what Martha's Vineyard is to Nantucket. The nice thing about staying on Sanibel or Captiva is that once you've crossed the (toll!) causeway to Sanibel you can easily enjoy the best of both without needing to go back to the mainland.
Marco is different than either of the other two. Far more populated, and with a variety of recognizable chain restaurants (none is allowed on either Sanibel or Captiva), it feels more familiar. It has, by far, the most shops, restaurants, activities, etc. Because of this, Marco (~23 sq. mi.) paradoxically feelsbiggerthan larger Sanibel (~33 sq. mi.). Marco feels more spread-out, while Captiva's narrowness and single main road give it a greater sense of seclusion.
Size yields yet another paradox, property-wise: tiny Captiva (~11 sq. mi.) has the most HGV timeshares: six to Sanibel and Marco's five.
My primary goal in this article has been to give a flavor of each island, to allow the reader to match location to personality or "getaway" type. Now, I'll provide some brief comments on the properties with which I'm familiar:
Harbor View Villas at South Seas Island Resort (Captiva) are very nicely-appointed, single-level 2-bedroom units that look out (as the name suggests) over Captiva Harbor. Walking distance to both the harbor and the sunset beach (complete with beachfront tiki bar) make it an ideal property. All Captiva HGV properties are in the same, private complex, so you really can't go wrong choosing any of them: Plantation Bay Villas, Plantation Beach Club, Plantation House, South Seas Club, and The Cottages at South Seas.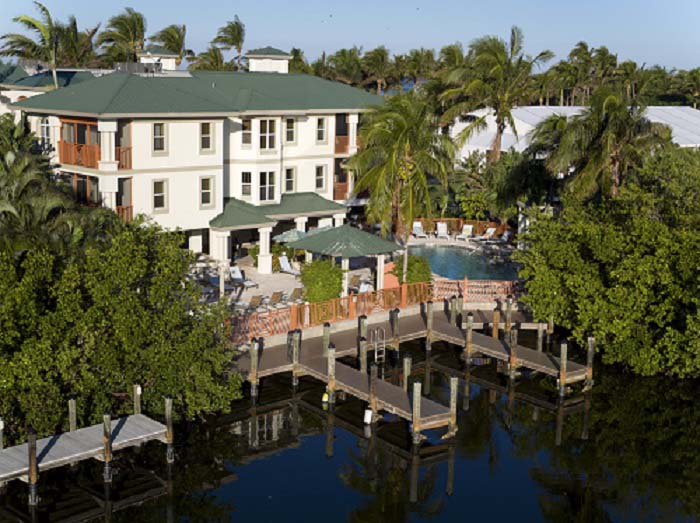 Tortuga Beach Club (Sanibel) are nicely-appointed, two-level – 2-bedroom beachfront units. My brother-in-law owns here and loves the duality of enjoying sunrise from his screened, east-facing lanai. During his second week on Marco – enjoying sunsets from his west-facing unit. We toured the other Sanibel properties when he was looking to buy a few seasons ago, and, here again, you really can't go wrong at any of the other four: Casa Ybel, Hurricane House, Sanibel Cottages, or Shell Island.
Club Regency (Marco Island) is, in my opinion, the best-kept HGV secret on Marco (shhh – don't tell anyone else). It is low-rise (only two stories total), has both beach-front and garden/pool units, and – partially by "accident" of surrounding development – is nestled among other, taller structures in a way that results in a most private oasis yet mere steps from the spectacular 5-mile, white-sand beach.
Three of the other four properties – Eagle's Nest, Charter Club and Surf Club – sit along the same beach, offering different vibes of their own. The fourth property, Sunset Cove, is closer to the Marco Island causeway and sits on a canal. We stayed there a few years ago, and the 3-bedroom penthouse units offer a spectacular island vista.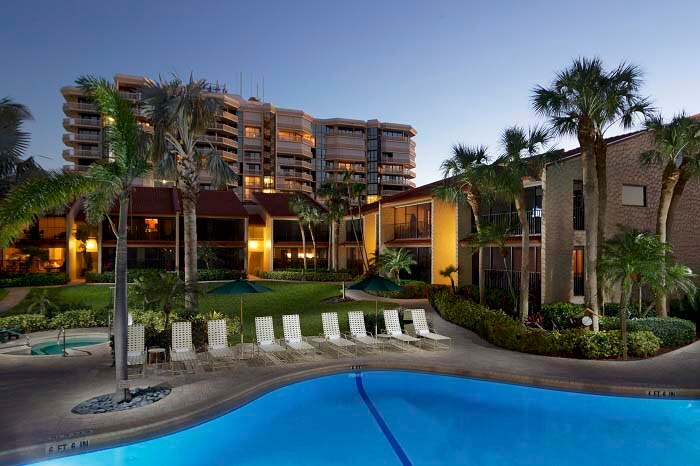 From a mainland U.S. perspective, each of these islands and properties – served by abundant, affordable air carriers (use airport code "RSW") – can give you the sense of being much farther away than you are.
If you've been before you already know. If you haven't, these locales are truly hidden gems.