Travel Alert
Read the latest information and updates for HGV Owners and Guests. LEARN MORE
Cookie Statement
This website uses cookies to ensure users get the best experience on our website. Learn More.
How Timeshare Works
Understanding Hilton Grand Vacations ownership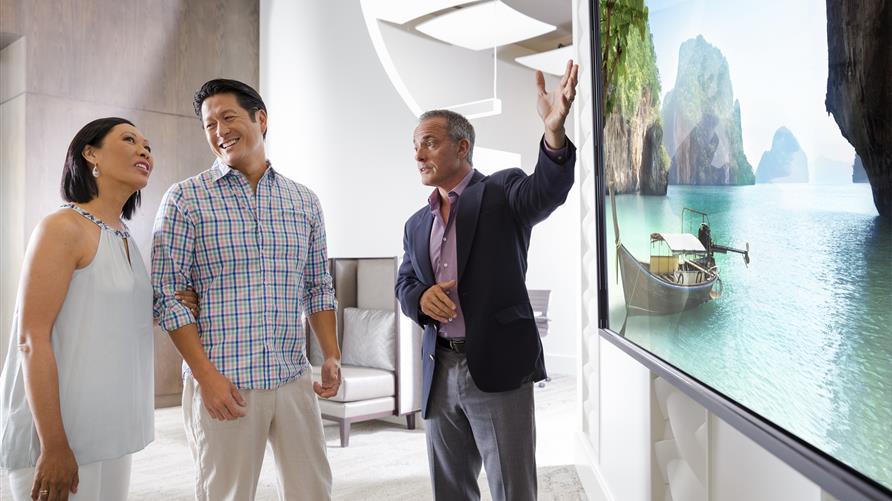 Vacation ownership
When you buy a timeshare with Hilton Grand Vacations, you receive a deeded ownership interest (international resorts may not be deeded) at one of our properties (your Home Resort) and become a Member of Hilton Grand Vacations Club, one of the most innovative, flexible timeshare programs out there.
That means you own your vacations.
Make yourself at home
Unlike the confinements of traditional hotel rooms, Hilton Grand Vacations timeshare properties offer spacious studios and multi-bedroom suites with fully equipped kitchens and kitchenettes, separate living and dining areas, upgraded bathrooms, private laundry facilities, balconies and more, plus all the comforts of home and plenty of resort-style amenities and services backed by the Hilton name.
Whichever Hilton Grand Vacations property you choose to visit, you'll always find a home away from home.
Purchase vacations using Club currency
Hilton Grand Vacations' timeshare program uses a point-based reservation system. As a Member, you receive an annual allotment of ClubPoints (our vacation ownership currency) based on the type of accommodations (unit), season (time of year) and number of days you own at your Home Resort.
At the beginning of each year, Club Members receive their annual allotment of ClubPoints. Members who own biennial interests receive an annual allotment of ClubPoints every other year. The more ClubPoints you have, the more you can travel. And the travel opportunities are practically endless.
Settle in with more places to stay
ClubPoints can be used toward stays at our entire collection of Hilton Grand Vacations resorts – not just your Home Resort – and a variety of additional vacation experiences, including stays at hotels and resorts within the Hilton portfolio of brands, and resort exchange privileges at thousands of RCI® Exchange resorts.
You can also spend them on one-of-a-kind travel adventures through our ClubPartner Perks program featuring a range of cruises; RV, motorcycle and houseboat rentals; yacht charters, guided tours and excursions; and more, all thanks to our affiliation with renowned travel partners around the world.
Find flexibility in how you travel
Being a Hilton Grand Vacations Member means you have the choice to spend your ClubPoints how you prefer. Use them all at once. Save them toward future vacations if you can't travel this year. Borrow next year's points if you need a boost toward this year's travel plans. And roll over any unused points for longer stays or extra getaways.
Travel the world for days or weeks at a time. You never have to stay at the same resort twice (unless you want to).
Enjoy vacations now and for generations to come
In addition to owning your timeshare, you also have the ability to gift or will your vacation ownership to future generations. It truly is the gift that keeps on giving.

Ready to pack your bags?
HGV Owners
Vacation Package Holders
Not an HGV Club Member?